If you are a lover of Italian wines you won't want to miss the series of Italian Wine School seminars presented by the Italian Chamber of Commerce in Canada – West.
Wednesday, June 7 was the first in the series "Scuola del Vino" which included a selection of fine Italian sparkling wines. Next seminar will be held on Wednesday, July 5.
The event was held at the Italian Kitchen on Alberni Street who provided the space and the delicious bites that paired with the wines. An intimate venue with a capacity of about two dozen people tasting eight Italian wines. The seminar was conducted by wine professional Tyler Dawson "The Wine Guy" and in partnership with APCI Canada and Glowbal Restaurant Group. Part of the "Italian Taste" initiative.
A leisurely pace with just the right mix of informative history, current process and statistics to keep our interest. The wines were heavenly which wasn't surprising given the quality of Italian wines.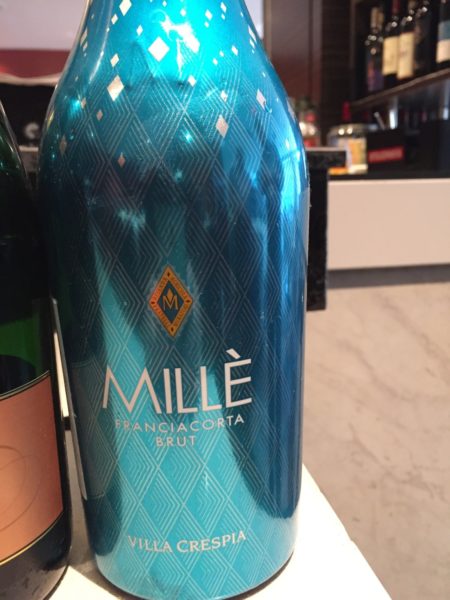 We started with the Franciacorta DOCG Montenisa which I found to be a pleasant, light bubbly made with the Chardonnay grape. A good aperitivo for any occasion.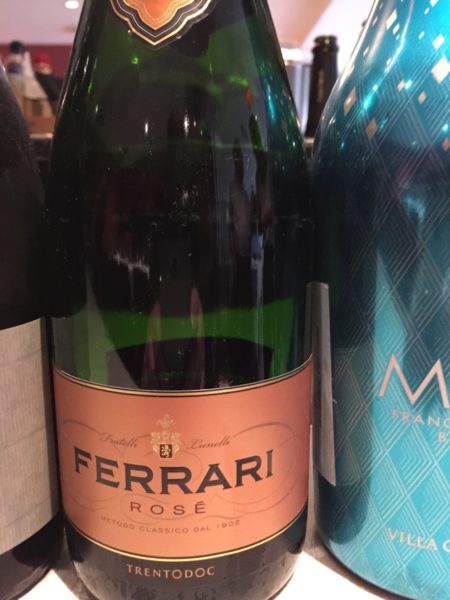 We followed with Trento DOC Rosato Ferrari which was flavourful, fruity and slightly more complex than the Franciacorta. Both were equally delicious and would compliment a light  stimolante.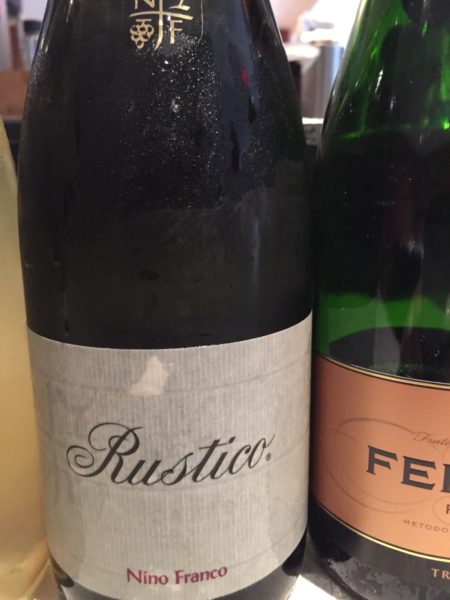 Next we were sampling a Prosecco DOCG Valdobbiadene Superiore Nino Franco which was delicious with a slightly sweeter finish and very easy drinking.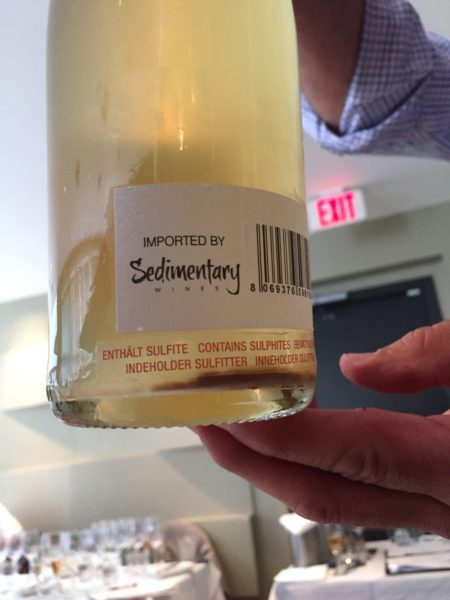 The next Prosecco Col Condo Castadila was interesting. A bit on the cloudy side with a small amount of sediment in the bottom of the bottle, which apparently is normal. Like an unfiltered juice, beer or cider not what I expected. This wine was decanted before serving. It was not as refined as the other Prosecco but nor was it harsh at all. Of the two I enjoyed the Nino Franco because it had more of the fruity flavour I enjoy but both were very good.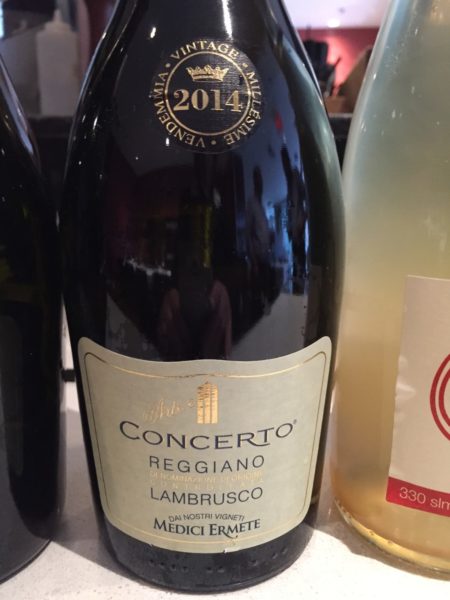 I was pleased that two sparkling red wines were presented because I am a big fan of sparkling red Italian wine. Of the two the Reggiano DOC Lambrusco 2014 Medici Ermete was the darker, richer of the wines. It has an aroma of fermentation with a slight coarseness, earthy and rustic. This would pair well with a rare, red meat or salumi. This wine received a 3 glass rating from Gambero Rosso.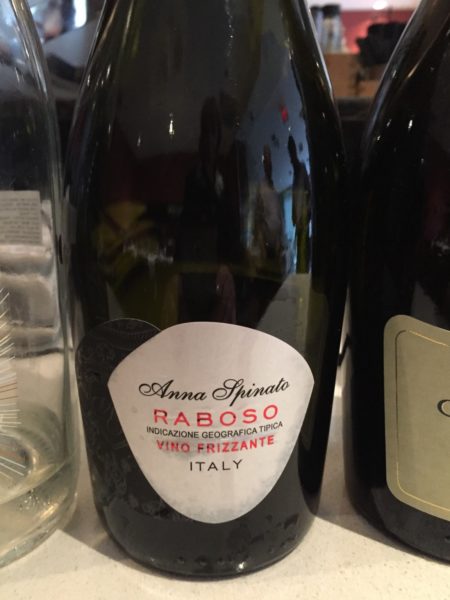 The Barca Trevigiana IGT Raboso Anna Spinato was lighter in colour and texture. Fruity with a sweeter finish. This I could drink without a food pairing and it would be very enjoyable.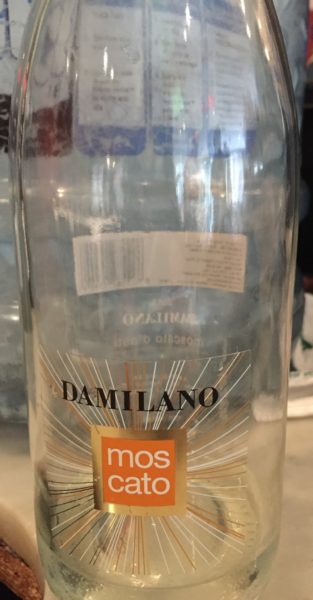 The Moscato D'Asti DOCG 2013 Damilano is one of my very favourite varieties which I refer to as my "breakfast" wine because it pairs so well with rich, sweet dishes like French Toast or Waffles. Dolcé, sweet, with strong hints of grapefruit it smells delightful to the nose. A perfect brunch wine.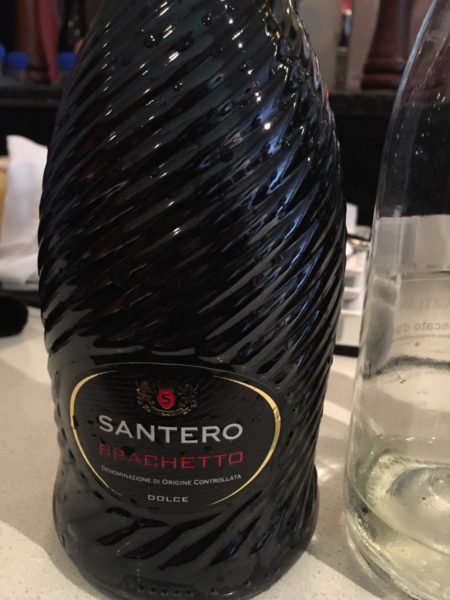 Finally the Brachetto DOC Piemonte Dolce. I love the Piemonte region so this was of course a special tasting for me. A sweet aroma with a slight mustiness compared to the D'Asti. This wine would pair well with lighter pastries, biscotti or chocolate. Lower in alcohol – a dessert in a glass. The late harvest wines would be higher in alcohol.
With thanks to Chef Giovanni, Tyler Dawson and the Italian Chamber of Commerce in Canada – West, ACPI Canada and Glowbal Restaurant Group for hosting this very enjoyable event.
Bollicine Italian Wines Tasted
Villa Crespia Franciacorta DOCG 2008 Brut Millè (BCLDB Listed +80328) $47.99+ Agent: Stile Brands
Ferrari Trento DOC Rosato (Spec Listing BC) Agent: Philippe Dandurand
Nino Franco 'Rustico' VALDOBBIADENE PROSECCO DOCG SUPERIORE (BCLDB Listed +609040) $28.99+   Agent: Dream Wines
COSTADILÁ Col Fondo (Spec listing +247114) $28.75+   Agent: Sedimentary wines sedimentarywines.com/italy/produce-costadila
Medici Ermete Lambrusco Reggiano DOC Concerto (BCLDB Listed +571968) $19.99+   Agent: Stile Brands 
Anna Spinato Raboso Piave IGT (off the radar agent sample)  $ 20'ish?   Agent: Stile Brands                                                                                         spinato.it/prodotto/raboso-semi-sparkling
Santero Brachetto Piedmonte DOC (not currently in BC) $?   Agent: Stile Brands
For detailed information on the Scuola del Vino Italian Kitchen Bollicine June 2017 click here.
The next Scuola del Vino seminar is planned for early July.
Twitter @tythewineguy  @ScuoladelVino
Instagram @tythewineguy   @scuoladelvino