If you are a lover of Italian wines you won't want to miss this series of Italian Wine School seminars presented by the Italian Chamber of Commerce in Canada – West.
Wednesday, July 5th was the second in the series "Scuola del Vino" which included a selection of fine Italian Rosés wines.  Next seminar will be held in September.
The event was held at the Italian Kitchen on Alberni Street who provided the space and the delicious bites that paired with the wines. An intimate venue with a capacity of about two dozen people tasting eight Italian wines. The seminar was conducted by wine professional Tyler Dawson "The Wine Guy" and in partnership with APCI Canada and Glowbal Restaurant Group. Part of the "Italian Taste" initiative.
The Scuola del Vino is a must for Italian wine lovers. Everyone comes away with more knowledge and a better appreciation of good Italian wine.
Italian wines are meant to be paired with food so of course we started off with bites that paired so nicely with the Rosato Italian wines.
Now we're ready to taste.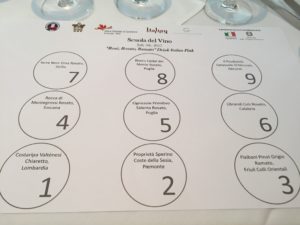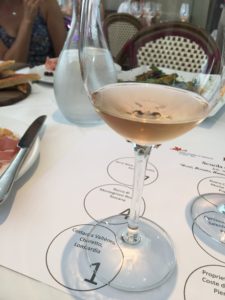 1. Costaripa Valtènesi Chiaretto, Lombardia
Agent: Empson SPEC  (+899112)  (12 /case)   $24.29+ Hospitality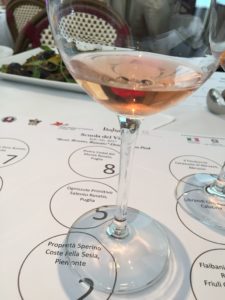 2. Proprietà Sperino Coste della Sesia, Piedmonte DOC
Agent: Altus Wines  SPEC 2017 vintage coming late Spring 2018 approx
$33'ish Hospitality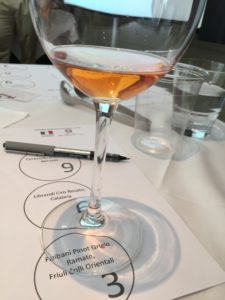 3. Flaibani Pinot Grigio Ramato, Friuli Colli Orientali
Agent: Sedimentry Wines regrettably no longer working with Flaibani,
no inventory in BC, might be on some wine lists in town
was SPEC (6 /case) $32.99+ Hospitality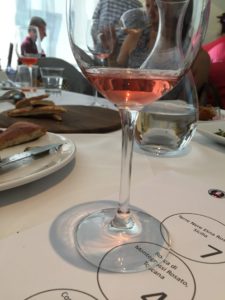 4. Rocca di Montegrossi Rosato, Toscana
Agent: VinoAllegro SPEC  (+650309)  $23.99+ Hospitality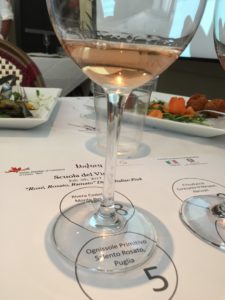 5. Ognissole Primitivo Salento Rosato, Puglia
Agent: Stile Brands beyond the horizon sample $24'ish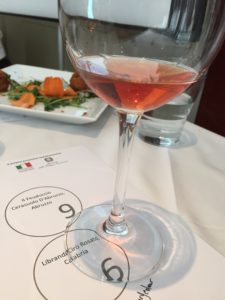 6. Librandi Cirò Rosato, Calabria
Agent: Stile Brands beyond the horizon $23'ish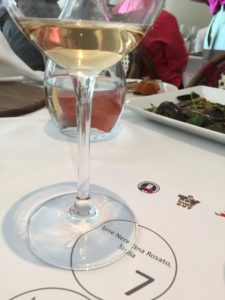 7. Terre Nere Etna Rosato, Sicilia
Agent: Altus Wines SPEC approximate ETA  October (12 /case) $35'ish Hospitality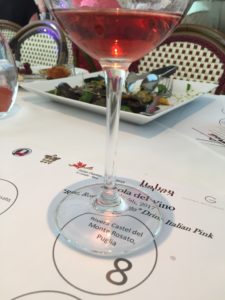 8. Rivera Castel del Monte Rosato, Puglia
Agent: Lifford  SPEC  (+308601)  (12 /case)  $13.29+ Hospitality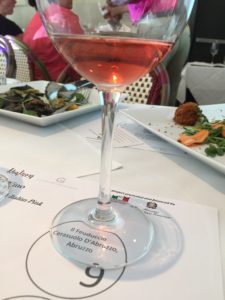 9. Il Feuduccio Cerasuolo D'Abruzzo, Abruzzo
Agent: Empson SPEC  (+754069)  (12 /case)   $24.49+ Hospitality