On May 29 Bottleneck Drive wineries came to VanDusen Botanical Gardens to bring over 75 wines for tasting with wonderful food pairings from Truffles Fine Foods. 
It was a delightful evening with the mellow sounds of local singer Dawn Chubai as the backdrop to an excursion through the terroir of Summerland's Bottleneck Drive.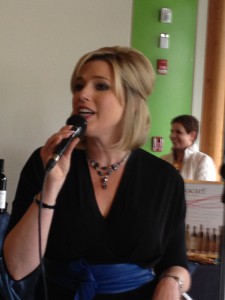 A fund raiser for the VanDusen Botanical Gardens it was an opportunity to taste and enjoy wines from small, independent wineries.
Set inside the new visitor centre the wineries displayed and poured some wonderful BC wines as we nibbled on delectable bites throughout the evening.


 Each winery was represented by an owner or winemaker and there was ample time to visit, chat and learn more about their wines and wineries.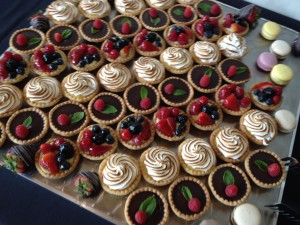 As part of the fund raiser for the Gardens there was a large selection of items on offer at the Silent Auction table including a chance to experience an overnight stay at one of the wineries.
Destined to become a very popular annual event the inaugural Wine in the Garden was a smashing success.
Bottleneck Drive is a group of Summerland area wineries that offer wines and vistas as diverse as the hard working, friendly people that welcome you there. 
Bottleneck Drive wineries are located in the Summerland area on the banks of Lake Okanagan. Nestled amongst some of the finest scenery in British Columbia, they are dedicated to producing delicious wines and are always keen to welcome new visitors and old friends alike.
Bottleneck Drive wineries welcome visitors join them for a tour.