Never one to pass up a bargain I find myself at Siena on 12th Avenue at Granville Street on a Monday night. Why you might ask? Forget #WineWednesday at Siena it's Half Price Wines on Monday evenings.
Add in the great daily specials, the ever changing antipasti plate for two the pasta choices and you can't go wrong. Actually you can't go wrong any day of the week. Whether you choose from the al a carte or three course menu the dishes are freshly prepared and quite delicious.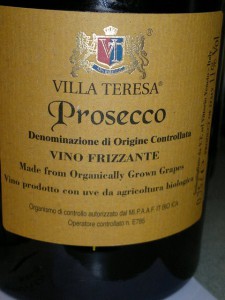 Of course my dining companion and I went for the traditional and started with a shared bottle of Prosecco and the antipasti plate for two.
We enjoyed a leisurely evening and took our time deciding on our mains but eventually chose two different pasta offerings.
I opted for the Linguine con Vongole featuring clams steamed in white wine, with
chilies, garlic and olive oil. It was so good and the portion was generous for a reasonable $18.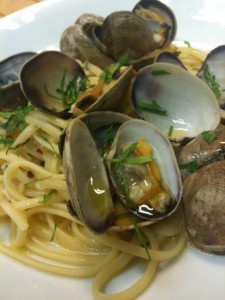 My companion also went for a  traditional pasta dish of Spaghettini Puttanesca bursting with chilies, anchovies, tomato, capers, olives priced at $17.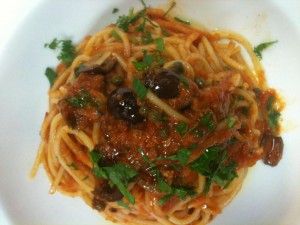 The wine list has good offerings already at fair prices even at regular price. At half price wine Monday night a second bottle was in order for us and we chose a 2009 Ricossa Barbaresco which paired perfectly with our yummy pasta dishes.
Too full for desserts but we were definitely tempted.
A nice, quiet spot to spend a relaxing and leisurely Monday evening, or any evening.
Prices are moderate, service just right, the food is authentic and very tasty and it's only a short walk away for South Granville neighbours.