When Marc Smith asked me to be a part of his #30 Days of Kindness I was very flattered. Then I was a bit terrified. What could I do? I am one person running a website that makes zero dollars, is in fact not meant to make money.  I derive no salary from my website, just the satisfaction of being a part of the blogosphere.
Marc has done a wonderful job organizing and growing the #30 Days of Kindness and he has given so much and devoted endless numbers of hours for others. Surely there was something I could do. I felt humbled by the generosity of those who have participated in the previous two #30 Days of Kindness but I'm not a corporation or even a small business or company, I'm just me.
Time for a reality check – what can one person do to help others? This is a poignant question at a time of the year when most of us are happy and joyful and unfortunately there are others who are sad, alone and they may benefit from a helping hand.
I am at a point in my life that "things" aren't all that important. How many turkey basters does one really need?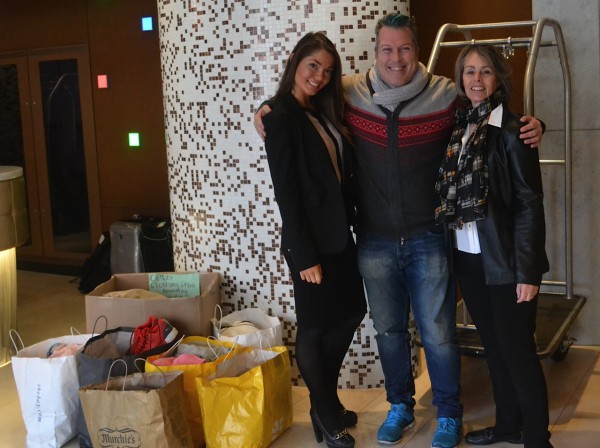 I am a regular monthly contributor to a few charities and my favourites are the Salvation Army, Covenant House-Vancouver and the BCSPCA. When I heard that the Opus Hotel was supporting Covenant House by having a clothing drive it sounded like a worthwhile endeavour to support. Still in a purging state I tackled our closets, called on friends and neighbours to donate good, clean, new or used clothing to take for the clothing drive. You can find details on what is most needed at http://vancouver.opushotel.com/media/opus-in-the-community.htm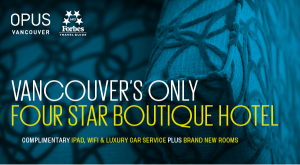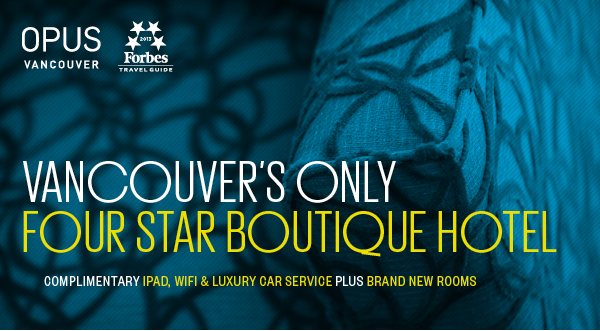 The Opus Hotel's clothing drive for Covenant House-Vancouver runs until January 1st.

Thanks for asking me Marc, you are truly an inspiration.
Feature pic by Flickr Ann Hung courtesy of Opus Hotel Facebook