Ricardo Ferreira joins Gastown's stellar restaurant team
Gastown's renowned French-inspired eatery, L'Abattoir, is thrilled to welcome Ricardo Ferreira as the new general manager to lead the restaurant. In Ricardo's new role, he will ensure the restaurant's day-to-day operations run without a hitch, and is eager to assist the venerated Gastown eatery build its bank of accomplishments by helping it earn even more national and international awards.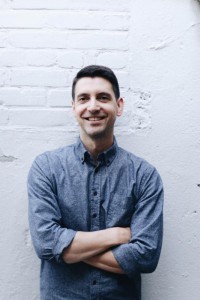 Prior to joining L'Abattoir's culinary ranks, Ferreira worked for several years as general manager of OPUS Hotel's La Pentola restaurant. While working in this Yaletown dining gem, Ferreira was responsible for the entire food and beverage program.
The Portuguese expat also spent more than a decade honing his skills at a bevy of highly respected Vancouver and UK restaurants. While abroad, Ferreira worked as maître d' at Anthony's, one of England's most prestigious restaurants. He returned to Canada's West Coast in 2005.
His impressive Vancouver resumé includes stints as restaurant director at CinCin Ristorante + Bar, as well as years of managerial experience at its sister establishment, Blue Water Cafe + Raw Bar. For three-and-a-half years prior, he worked for Vancouver's Relais & Châteaux designated Wedgewood Hotel.
Ferreira developed a passion for fine dining and wine early in life – and it's no wonder, since every meal was a major event for his large, tight-knit family. After much time spent in his childhood kitchen, Ferreira learned that food was an excellent catalyst that sparked communication, forged camaraderie and served as a delectable form of entertainment.
About L'Abattoir
L'Abattoir is located in the heart of historic Gastown. Built in the 19th century, it is the site of Vancouver's first jail and originally buttressed the city's main meat packing district. This history is reflected in the architecture, and the name L'Abattoir pays homage to the neighbourhood's colourful past. Open seven days a week for dinner and weekend brunch, L'Abattoir specializes in French-inspired West Coast fare in a refined and comfortable setting. www.labattoir.ca