A new wine label has recently hit the shelves of the BCLDB stores, just in time for our late summer enjoyment. Fern Walk is a new label, just launched by Mark Anthony, a wine agent who represents wines from BC and around the world. Some of his better-known lines include, Mission Hill Family Estate, Antinori, Rodney Strong and Louis Latour. The first in this new series of BC VQA wines, are two white wines, a Sauvignon Blanc and a Pinot Gris.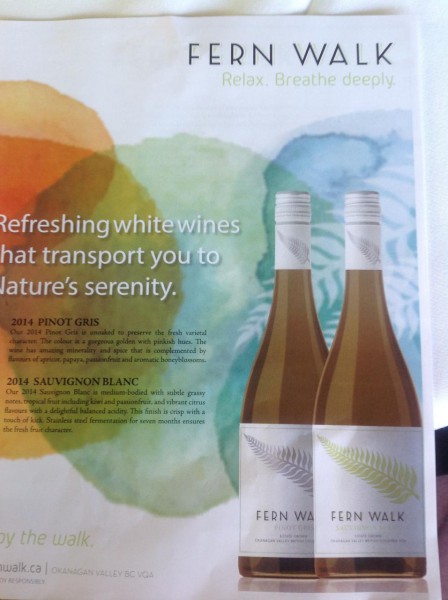 The Sauvignon Blanc is sourced from a sustainably farmed ranch in Osoyoos where they pick the grapes at different times to give the wine added dimension. The first harvest produces grapes with characteristic grassy notes, while the later picking of riper grapes gives the wine tropical fruit notes. The yield is small at only 2000 cases. The Sauvignon Blanc is pale yellow in colour with medium-light intensity. The nose shows aromas of apple, mineral, tropical fruit, citrus and subtle notes of cut grass. It has good balance and is clean and crisp on the palate followed by a medium-long finish with lingering crisp citrus notes. This is clearly a BC Sauvignon Blanc. There is no mistaking it for a New Zealand Sauvignon Blanc, nor a French, though it has some of the better qualities of each. Give it a try.
The Pinot Gris grapes come from a vineyard in Oliver. Production is even less, at only about 1400 cases per year. The 2014 Pinot Gris can be described as having a light copper/pink hue with medium-light intensity. It has a delicate nose showing hints of stone fruit, honey and baking spice. It has good balance. The wine is clean on the palate with pleasing fruit flavours followed by a medium finish. Serve it nicely chilled when guests arrive.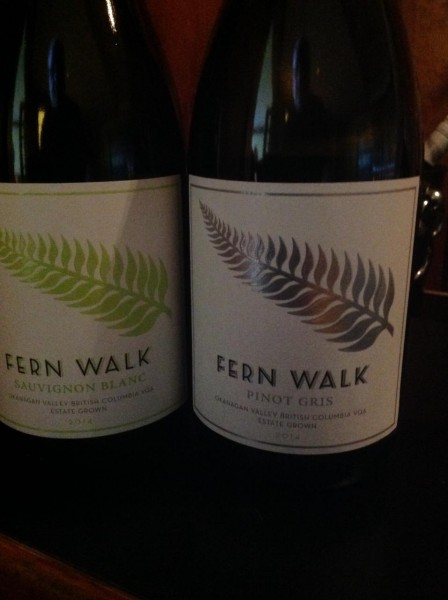 I was lucky enough to sample these wines at Seasons in the Park Restaurant at beautiful Queen Elizabeth Park, overlooking Vancouver and the North Shore mountains, all while restaurant staff circulated with many tasty canapés. Thank you all!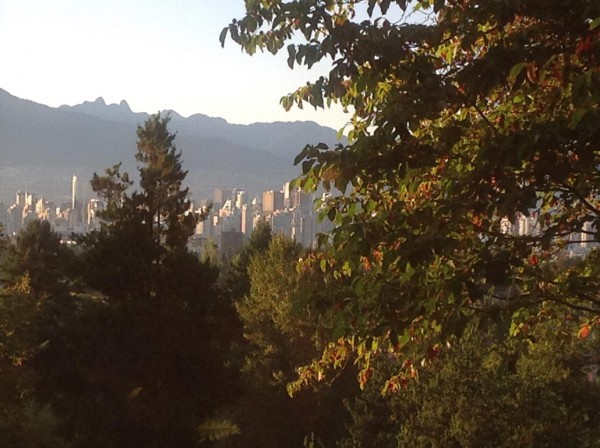 This label is exclusive to government liquor stores. Fern Walk wines are crowd pleasers and are priced appropriately at just $16.99. Sit back, sip and enjoy.