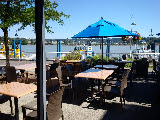 After an extensive search, Wild Rice owner Andrew Wong is pleased to announce the appointment of Chef Dante Ramos as Head Chef of Wild Rice Market Bistro in New Westminster. "It was quite the process of resumes, interviews, cook-offs and I am really happy that Chef Dante will be joining us," says Wong. "He brings great experience of both front and back of house, having headed kitchens as well as managing restaurants, so he understands all aspects of the business."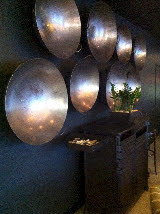 This past January, Chef Dante  together with Chef Steven Courtney won the People's Choice Award in Vancouver Foodster's Chili Challenge for their 'Grab the Bull by the Horns Chili.' At that time Chef Dante was heading the kitchen of MATCH Eatery & Public House in the Starlight Casino in New Westminster. For 10 years, previous to his time at MATCH, Chef Dante was with The Stone Grill in Metrotown – starting as Executive Chef and later becoming General Manager until the restaurant's closing. "Even when I was GM, I did shifts in the kitchen. It helped me keep on top of what was going on in back of house," says Chef Dante. He came to Stone Grill from Gotham Steakhouse where he held the position of Pastry Chef.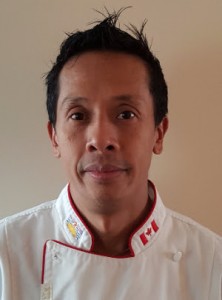 Raised in Winnipeg; from a young age, Chef Dante learned the art of pastry-making from his mother who owns, and continues to operate, Gelyn's Bake Shop in Winnipeg. The family also owned and operated Monterey Banquet Hall in Winnipeg.
As a result of this history in the industry, there isn't a position in a restaurant/food service Chef Dante hasn't done – from line cook to Executive Chef, server to General Manager. "My family originally wanted me to work in another career. I came to Vancouver at age 19 to train as an electrician. While going to school, I worked in the kitchen at Carlos & Bud's. I was having so much fun, I thought this is what I want to do for the rest of my life. So I left school and apprenticed full time to hone my craft."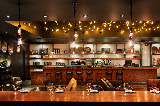 "This is a wonderful opportunity to head the kitchen of a restaurant I love and respect. It allows me to further develop Wild Rice's commitment to combining local, seasonal, organic ingredients with traditional Chinese techniques and dishes to create food that truly reflects Metro Vancouver's unique Asian influences, " says Chef Dante. "I am looking forward to working with the great team assembled by Andrew and out-going Chef Todd Bright."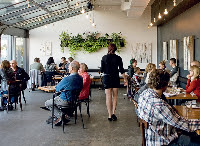 For the next week, Chef Dante is working with departing Chef Todd Bright to facilitate a smooth transition. Chef Todd is leaving Wild Rice to pursue opportunities in Nova Scotia. "It has been an amazing eight years," says Chef Todd. "I am grateful to Andrew for his support and partnership over the years. I've grown as a Chef and will miss Wild Rice and Vancouver but it's time for me to start a new life on Canada's other coast." Chef's Todd last shift will be heading the team of guest chefs cooking the gala Dan's Legacy Dinner at Wild Rice on Thursday, September 17th.
Wild Rice invites you to drop by this week to say good-bye to Chef Todd and give a warm welcome to Chef Dante.