Progressive Organic BC Winery Adds to Premium Cuvée Lineup
Summerhill Pyramid Winery has just introduced three new sparkling wines in time for the holiday season, proving there is no other sparkling wine producer in Canada with such a strong focus on bubbly.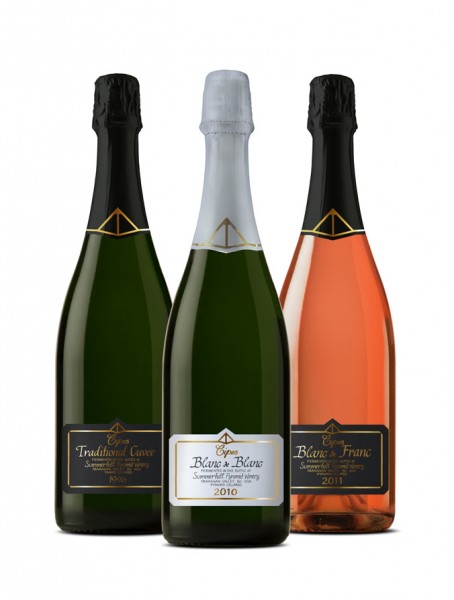 Summerhill Pyramid Winery, a progressive BC winery, has added three new sparkling wines to its portfolio, following a recent preview tasting at Vancouver's Hawksworth Restaurant with an intimate group of industry leaders. Each wine was tasted alongside benchmark wines from Champagne, the Loire Valley and California. Summerhill was acknowledged as an industry leader and champion of change.
The first new wine to be showcased was the Cipes Blanc de Blanc 2010 (Sku: 661637, $35 sug. retail). Produced from 100% organic Chardonnay grapes from a select block of exceptional Okanagan Valley terroir. It is dry with extended sur lie and bottle aging, showcasing notes of citrus and bright minerality. It was poured alongside the Pierre Péters Grand Cru Extra Brut Blanc de Blancs Champagne.
Next up was the Cipes Blanc de Franc 2011 (Sku: 502773, $35 sug. retail), a Canadian first, produced in very limited quantities from 100% organic Cabernet Franc. The 2011 vintage produced a low sugar but high acid crop that was perfectly suited to sparkling wine production. This dry and savoury, but fruity and aromatic rosé is enhanced with storage on its lees. It was poured with the Château Moncontour Touraine Sparkling Rosé from the Loire Valley.
The third flight featured the Cipes Traditional Cuvée 1996 (Sku: 707356, $88 sug. retail), which was handmade from Pinot Noir, Chardonnay and Pinot Meunier grown organically at Summerhill Vineyard in Kelowna. Winemaker Eric von Krosigk suggested it was a "wine to muse over". Nearly two decades in bottle, it has developed into a full, rich style that over delivers for its price point. This wine will only be available at select restaurants and winery-direct. With a nod to Summerhill's origins, it was poured alongside the 2009 Blanc de Blancs from Schramsberg in California.
Known by many as 'America's House of Sparkling Wine', it was Jack Davies, the late owner of Schramsberg that famously inspired Summerhill founder Stephen Cipes to produce his first sparkling wine cuvées in 1991. Davies correctly identified that Okanagan terroir was perfect for the production of premium sparkling wine.
Other sparkling wines, including the Cipes Blanc de Noirs 2008 and Cipes Ariel 1998 are available now through Renaissance Wine Merchants Ltd. Retail and restaurant orders can be placed at (604) 709-8017 or toll free at 1 (800) 818 9644.
Quote from David Scholefield:
"The first lesson of Champagne is that place matters and less is more. Regarding BC sparkling wine, uniqueness is more important than perfection and our strength as a wine region is to remind people that small is beautiful." – David Scholefield, noted BC wine expert.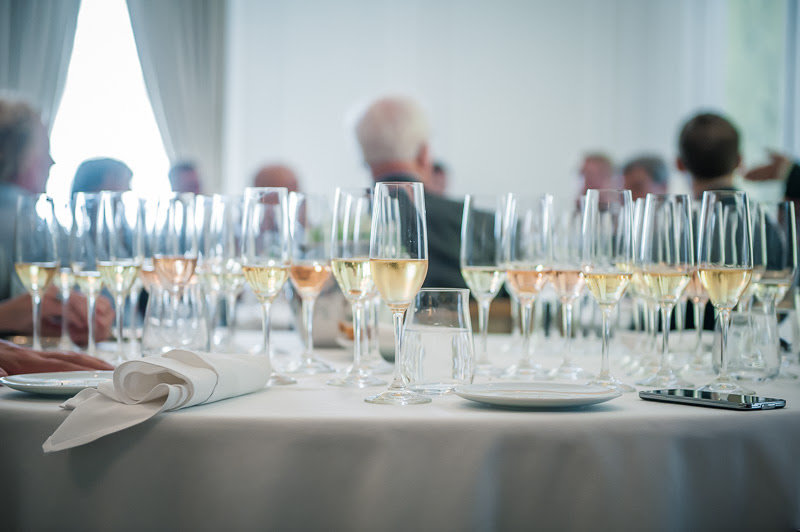 About Summerhill Pyramid Winery:
Summerhill Pyramid Winery, located for more than 25 years in the Lakeshore district in Kelowna in the Okanagan Valley, BC, is Canada's largest certified organic winery, BC's first Demeter certified biodynamic vineyard, and Canada's foremost producer of sparkling wine.
Winemaker Eric von Krosigk oversees the portfolio of BC VQA wines that have earned the winery the title of 'Canadian Wine Producer of the Year' from the International Wine & Spirits Competition in London, England. The winery, owned by the Cipes family, is also home to the Sunset Organic Bistro, a two-hundred seat restaurant with a panoramic view of Okanagan Lake, serving food grown and raised by local organic producers, including Summerhill's own on-site permaculture-style vegetable garden.
More background reading on Summerhill Pyramid Winery's organic and biodynamic farming practices can be found here.
For more information, visit www.summerhill.bc.ca.