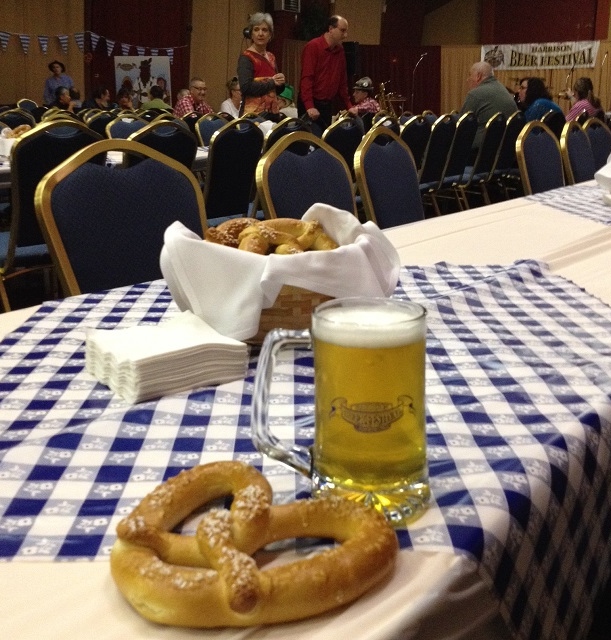 With all the great BC craft beer available, I couldn't resist the connection to hops. Kidding aside, this is a getaway weekend you'll want to add to your "to-do" list. At the 4th Annual Harrison Beer Festival which I attended October 2015 with my husband, over 24  breweries came to pour their creations.
Three distinct events made up the official Harrison Beer Festival weekend, each offering its own charms and musical and other entertainment. Attend one or attend them all. The Friday evening Cask Night inspired eight brew masters to experiment with some unique combinations which beer aficionados got to sample then vote for their favourite. With dessert-like, dark brews dominating the night, Parallel 49's Ferrero Hiroshi emerged the crowd pleaser.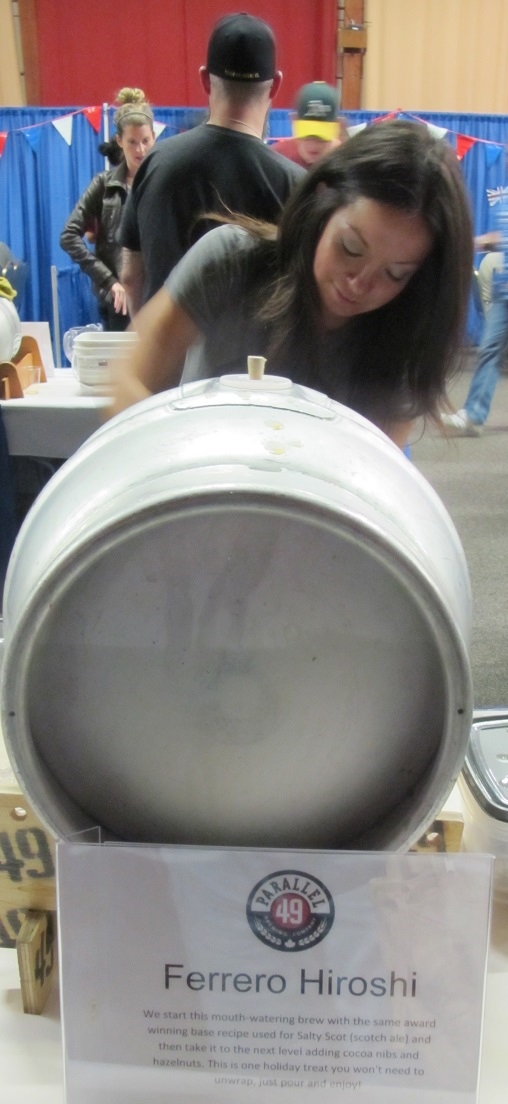 The Saturday afternoon Beer Festival provided beer lovers one venue in which to seek out 24 breweries and try some new and familiar selections. Once again, participants were asked to put in a ballot or text their favourite brewery on their mobile phones. Yellow Dog Brewing took first as crowd favourite; while Raven's Brewing was second; and Parallel 49 third.
On Saturday night it was a true community event where folks gathered at Oktoberfest to learn drinking songs and work on their polkas while quaffing German-style beers of Erdinger Weissbier and BC breweries.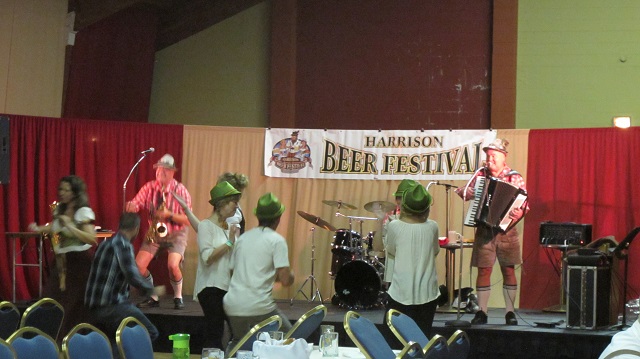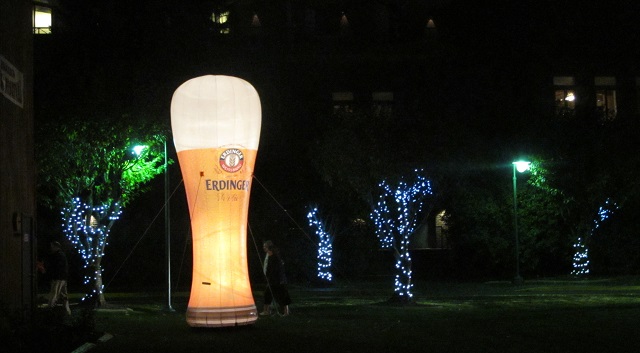 Harrison Hot Springs is such a convenient jaunt from Vancouver or the BC Interior while offering a whole new experience. A picturesque hideaway perched on Harrison Lake and framed by majestic mountains and thick forests, it just makes sense that legends such as Sasquatch would call this area home.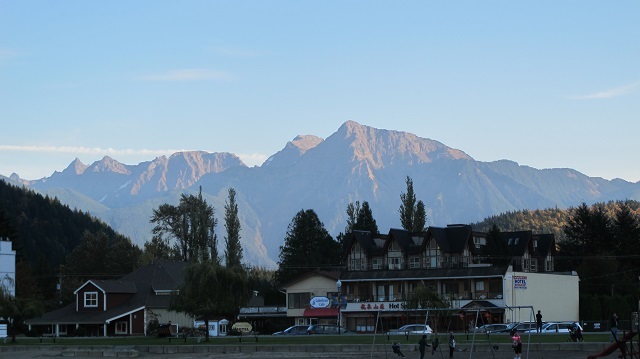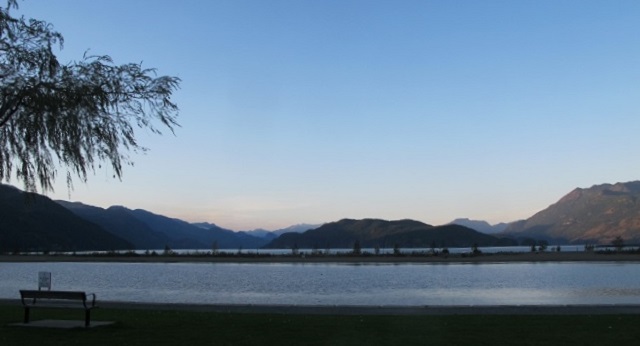 We made it a lifestyle mini vacation by adding golf en route at the Hope Golf Club on the Friday afternoon and at the Harrison Hot Spring Resort Golf Course, Saturday morning. Both were nine-hole courses carved into stunning settings and offered a fun challenge for any level of golfer. Each offered a separate set of tees for a front and back nine for an 18-hole encounter. While we were treated to our rounds, we were impressed by the honour box system and economic shoulder season fees at both courses.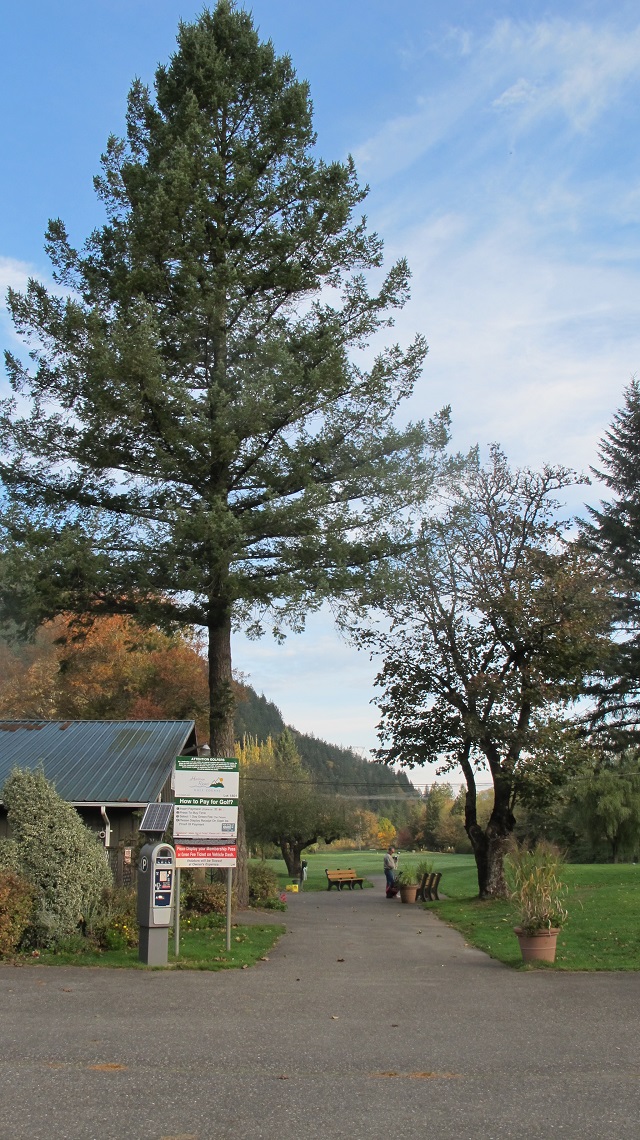 Adding to the relaxed mode, we were hosted at the Ramada Harrison Hot Springs, which is being attractively renovated by new owners and is in easy walking distance of the beer festival activities at St. Alice Hall at Harrison Hot Springs Resort. Of course, you could happily add on a couple of extra days and be kept busy with a number of adventures such as eco tours to view the eagles, fishing, hiking, or farm touring. Tourism Harrison, to whom I owe gratitude for the trip, would be happy to steer you in the right direction based on your preferences.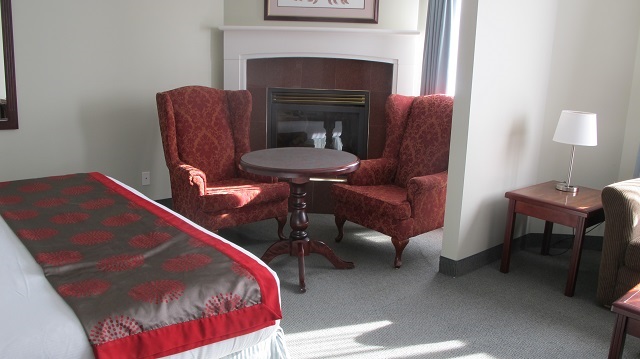 A strategic approach makes sense to me for such beer festival, wine or spirit tasting events.
Check out the 5th Annual Harrison Beer Festival website in advance to learn which breweries will be there. I like to make a list to seek out ones that I'd most like to try, including any breweries that are new to me and perhaps new beer from old favourites.
Get there on time to move forward with your plan before the big crowds arrive. (That said, one of the great things about the Harrison Beer Festival is you are still offered a variety of breweries without the huge audiences in an urban setting.)
Take notes so you can track down those beer, you'd like to drink again. (A program was given out at the Harrison Beer Festival which listed the participating breweries making it easy to scribble down your thoughts.)
Drink lots of water before and between your beer selections. You'll thank me in the morning.
If you're serious about wanting to explore new tastes, don't be afraid to do some spitting rather than gulping down everything in sight. Trust me, when you're drinking hearty craft beer it doesn't take long for your palate to lose it's acuity.
Remember to eat. Food is your friend during the event and an investment in enjoying the next day, too.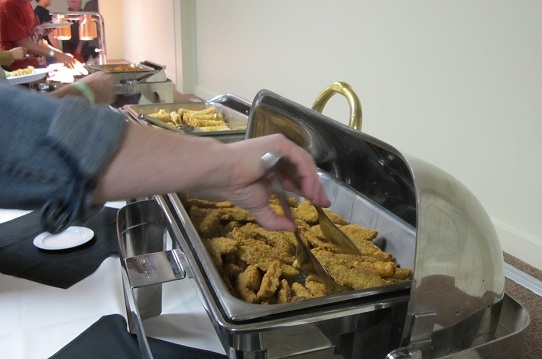 (At the Harrison Beer Festival, each of the events provided a buffet for an additional fee. While you could opt for it on site, buying it in advance along with your event ticket offered savings. The Cask Night was themed British Pub grub and was the best one presented to my tastes. The Beer Festival buffet was appetizer-style bar food. For Oktoberfest in addition to the pretzels that were complimentary, the buffet was classic Bavarian-style.)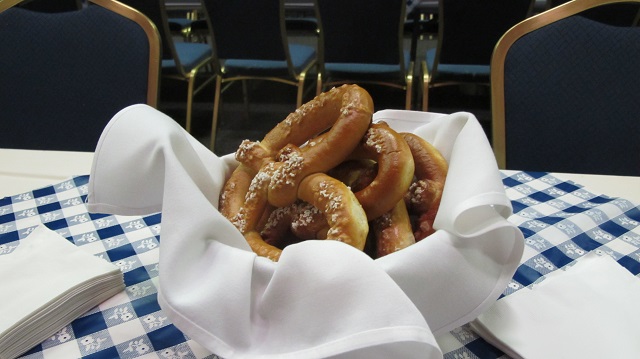 Stay on site, within walking distance, cab it, or have a designated driver in your group. That way, you can relax and take in the whole experience.
For optimum enjoyment, make it more than a drinking and eating event. Add some adventure and exercise and it'll be a weekend to remember.
With thanks to Tourism Harrison and Spectacular Ink.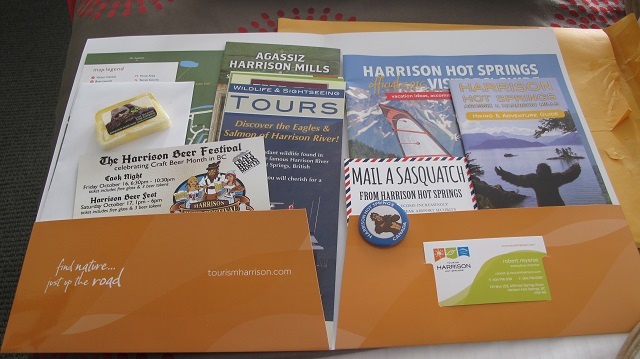 – Roslyne Buchanan