The next event in Hart House Restaurant's Brewmaster Series features Vancouver favourite Powell Street Craft Brewery (PSCB).  On Thursday, April 7 2016, the Burnaby restaurant will host a five-course dinner with beer pairings from the award-winning microbrewery.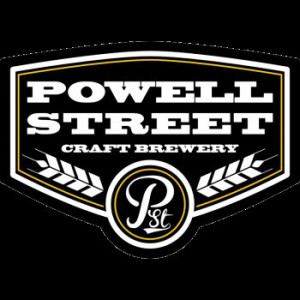 Guests for the event will be treated to a canapé reception with beer pairing at 6:00pm.   PSCB's brewer and co-owner David Bowkett will be in attendance to speak about the featured beers.  The dinner menu to follow was designed by Executive Chef Mike Genest to compliment the flavours of the paired beers.
Canapé Reception
Smoked Chicken
Gochujang, Honey
PSCB Czech Style Pilsner Cocktail
Grilled Beer-Infused Flatbread
Za'atar, Yoghurt Cheese, Wild Mushrooms, Arugula
PSCB Le Vagabond
House-Made Fried Mortadella
Popcorn Grits, Mustard Seed Reduction
PSCB Ode to Citra
Salt Spring Island Mussels
Chorizo, Leeks
PSCB Hopdemonium IPA
Stout Braised Short Rib
Caramelized Salsify, Cipollini Onion Ring
PSCB Enigma Stout
Chocolate Porter Cake
Cherry Purée, Porter Poached Cherries, Vanilla Chantilly
PSCB Whiskey Barrel Aged Porter
Hart House Dinner Featuring Powell Street Craft Brewery
Thursday, April 7, 2016
Reception 6:00pm; Dinner 7:00pm
$78 per person exclusive of taxes and gratuities
$72 per person for parties of 8 or more
Reservations are available by phone at 604-298-4278
Hart House at Deer Lake
6664 Deer Lake Avenue, Burnaby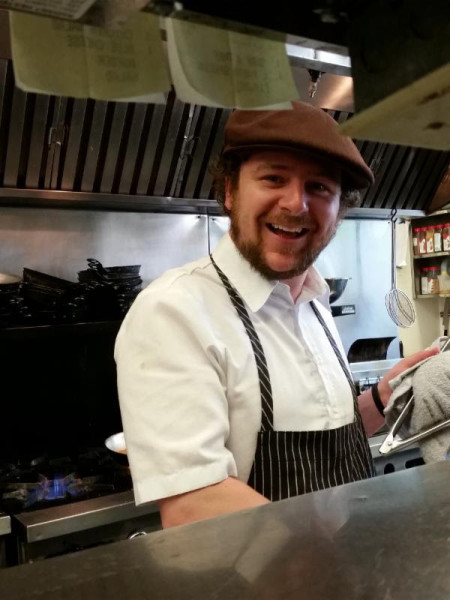 About Hart House Restaurant: Open since 1988, Hart House is a slice of heaven for anyone who enjoys fine food and wine. Our outstanding Pacific Northwest cuisine features fresh local ingredients, including herbs from our on-site herb garden, and our award-winning cellar has a perfect pairing for every dish we serve. Our restaurant is always a popular choice for romantic dinners, lunches with friends, and Sunday brunch. We are also a favourite venue for special events, from outdoor weddings to retirement parties to business meetings and conferences of all sizes.
Hart House Restaurant website
Follow us on Twitter and join our Facebook page.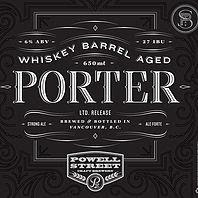 About Powell Street Craft Brewery:  Powell Street Craft Brewery (PSCB) is an independent Vancouver microbrewery owned and operated by husband & wife team David (Brewer) and Nicole (Operations).  The brewery opened on a nano scale in December 2012, offering high-quality, handcrafted beers.  PSCB quickly became a favourite in the community, but it gained wider recognition in May 2013 when the brewery's Old Jalopy Pale Ale received the prestigious "Beer of the Year" (in Canada) award at the Canadian Brewing Awards.  Unsurprisingly, the brewery quickly sold out of all of its small-batch beers.  In November 2013 David and Nicole took possession of the larger space that would become their new microbrewery.  Despite its larger size, PSCB continues to focus on high-quality, full-flavoured, handcrafted beers using all natural and preferably local ingredients.
Powell Street Craft Brewery website
Follow us on Twitter and join our Facebook page.