Two things that we can be very proud of in British Columbia are our wines and food. An annual event that brings those two together is ChefmeetsBCGrape. The event was held last Thursday at the Convention Centre East. The evening featured more than 90 BC wineries pouring over 350 award-winning Wines of British Columbia, with some of Vancouver's best restaurants serving up sweet and savoury dishes to show off the best of our region.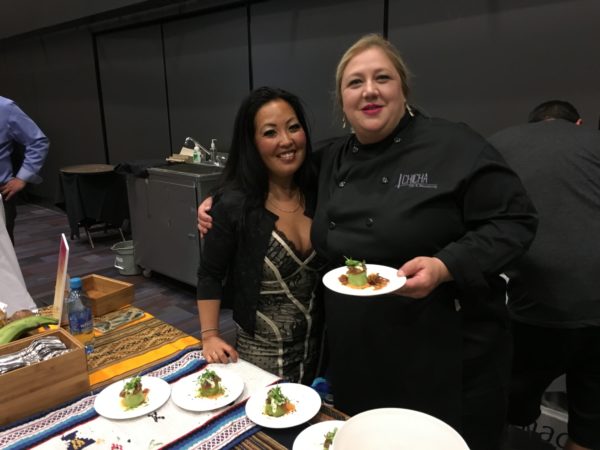 This is the 12th year of the event, a fundraiser supporting the Arts Club Theatre Company. Judging by the crowd of 600 – 800 people, maybe more, it looked like a raging success. The highlight of the evening is exquisite tasting plates presented by local chefs matched with the best BC wine suited to that dish. You just can't get around to them all, but my personal favorites included Smoked Sturgeon from the Lift Bar and Grill paired Desert Hills Estate Gamay Noir, Chicha Restaurant's Tuna Causa with Lake Breeze Semillon and a Vancouver Pinnacle Harbourfront Hotel Dou of duck-spiced rubbed duck breast and duck confit goat cheese croquette paired with a Quail's Gate Gewurstraminer.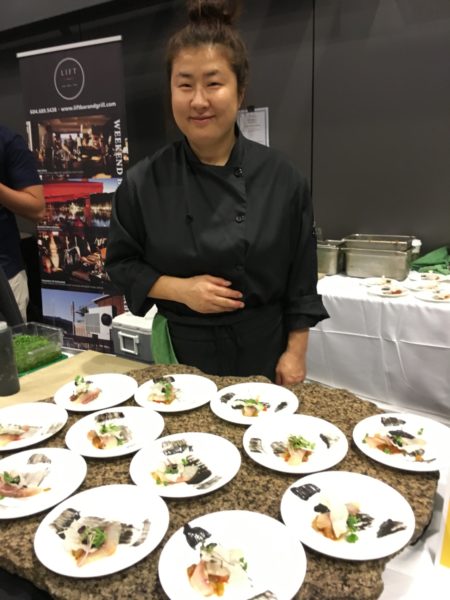 Of course, you can't forget the wines, more than you can possibly taste in an evening. All the BC regions were represented from Lariana Cellars and Bordertown Vineyard located in the southern part of Osoyoos up through the Okanagan Valley to Fort Berens in Lillooet, the Similkameen Valley which has some stellar wines as well as a few from Vancouver Island, the Fraser Valley and the Gulf Islands. It was a great opportunity to sample the wines you've heard of but never had the chance to try. I myself made many new discoveries, such as Wild Goose Pinot Gris, Lang Vineyards Viognier, Osoyoos Larose Petales d'Ososyoos and its big sister Le Grand Vin, Robin Ridge Gamay, and Tantalus Blanc de Noir bubbly. What's great as well is comparing those new picks to the current vintages of some perennial favorites from wineries like Poplar Grove, Clos du Soliel, Stoneboat and Burrowing Owl.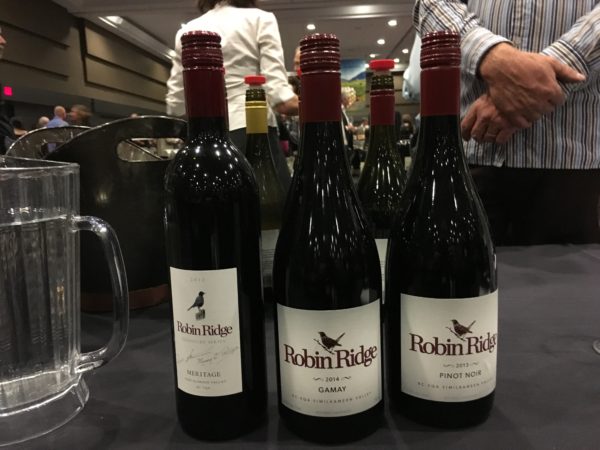 One of the things I really enjoy about the tasting events is that your get to discover what you like. Once you understand you're own tastes, you don't mind spending a little extra for that bottle of wine. You know it's going to be good. And let's not forget the fact that when you buy BC Wines, you're supporting the local economy.
At the end of the night, one of the busiest tables was Daniel Chocolates, a perfect finisher to pair with the more full-bodied blends. I'm pretty certain I saw many going for seconds!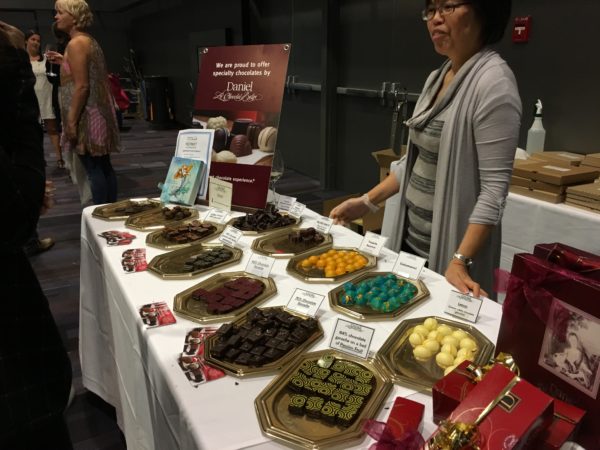 Emcee Dawn Chubai guided the silent auction featuring premium BC wines, luxury goods, and entertainment and travel packages. As the Arts Club's signature fall fundraiser, all proceeds from event ticket sales and auction packages go toward the development of new Canadian plays and staging world-class theatre created by Vancouver artists.