If you go back to the days of fine dining in Vancouver, a few decades and the time of the two martini lunch, you would have had  few places to choose from if you were looking to "dine" in your hotel. The old school cocktail bars ruled the day with places like the Timber Club in the Hotel Vancouver and Isy's Supper Club.
Hy's Encore was the only place for steak and long gone now are the William Tell, Umberto's and my own personal favourite the Dev Seafood House.
Fast forward to 2011 and the much anticipated opening of Hawksworth Restaurant. Vancouver had been pining for a successor to Rob Feenie's Lumière and locals were not disappointed.
A bold move to open in, or as, a hotel restaurant, not usually known for fine dining. 
Vancouver has it's share of upscale, luxury hotels but their restaurants aren't on the top of the list when you're choosing a restaurant that both impresses and satisfies the most discriminating foodie.
I think of places like Seattle and San Francisco with fabulously luxurious hotels featuring wide open lobbies and elegant lounges, but again not where a foodie is likely to dine.
So now it's 2016 and Vancouver abounds with excellent restaurants that cover the gambit of cuisine to satisfy locals and visitors alike.
Is there room for yet another hotel restaurant? For the answer to that question I chatted with Robert Stelmachuk, Sommelier at the yet to open Mott 32 in the Trump International Hotel and Tower.
Stelmachuk points out that although Vancouver has an abundance of Chinese restaurants none are of the caliber of the Hong Kong based Mott 32.
With an anticipated opening of this November preparations are well under way. A number of the chefs that will rule in the Vancouver kitchen of Mott 32 spent four months under the tutelage of  Executive Chef Lee Man Sing in Hong Kong.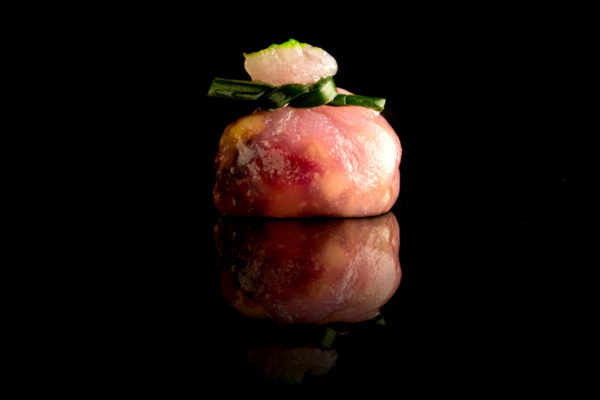 The cuisine will be authentic, not fusion, with ingredients locally sourced. Take for example the duck, which will be raised to the exacting standards of the restaurant, at a farm in the Fraser Valley and delivered fresh daily so that the quality of the Beijing Duck is consistent.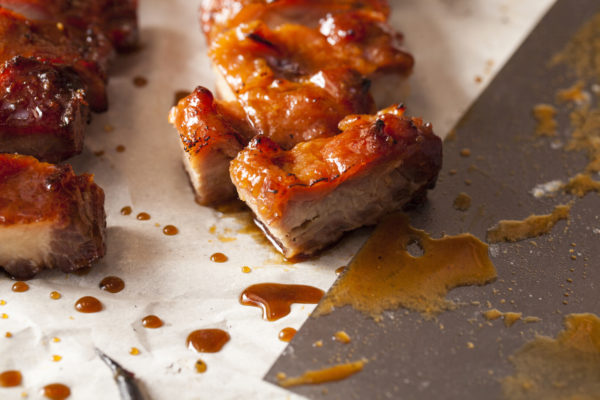 Many of the dishes will be sumptuously rich and flavourful with a myriad of spices. Each dish uniquely different from the next.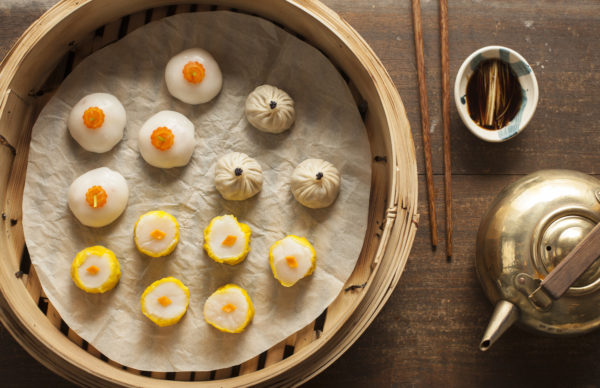 The traditional cuisine is meant to be shared which means that diners will be tasting an abundance of flavours stimulating a sensory impression on the palate.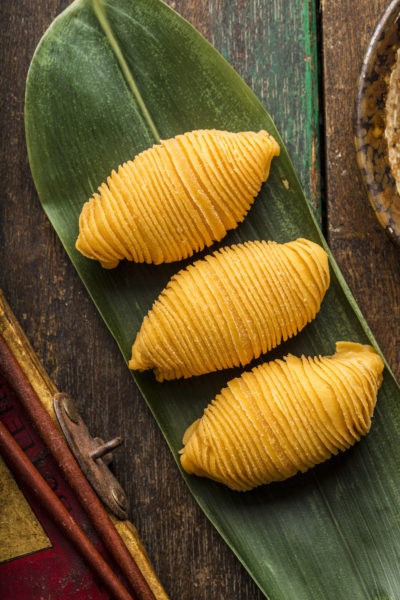 For many this mix of a profusion of tastes will be a new encounter, and if the tantalizing images are any example, an outstanding experience.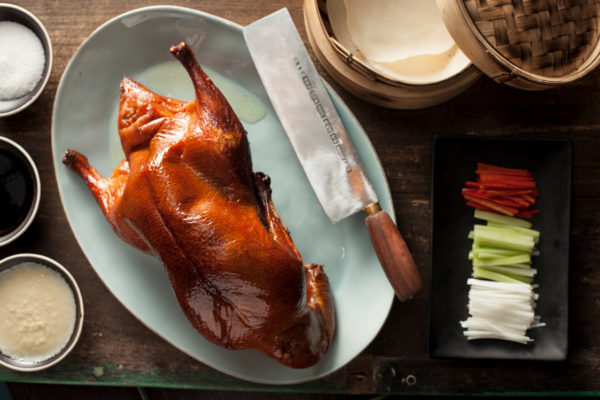 The challenge for Stelmachuk is definitely demanding – building a wine cellar that will compliment the extraordinary dishes that will be featured on the Mott 32 menu.
Stelmachuk will be tasked with teaching us the variations of wine pairing that will suit even the most discriminating diner.
At the same time Stelmachuk tells me that there will be consideration taken of the value factor. Mott 32 will be a fine dining experience that may stretch the budget for some. That doesn't mean you will have to forgo the pleasure of a total exposure of the pairing of wine and food.
Yes there will be high end wines on their list but you should also expect to find affordable options to match the traditional cuisine.
Stelmachuk is cognizant of the difficulties he faces in building his ideal wine list but he is confident he will win you over whether your selection is a $12 glass or a $20 glass.
If anyone can achieve this goal it will be Stelmachuk who has achieved the Advanced level with the Court of Master Sommelier's and he is preparing for the final level in 2017, one of only three sommeliers in Vancouver to hold this distinguished honour.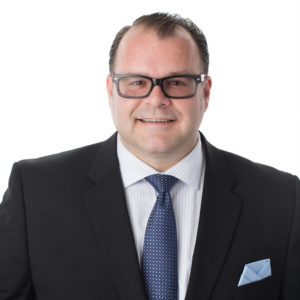 Robert Stelmachuk
Wine Director, Trump International Hotel & Tower® Vancouver
Robert Stelmachuk is the Sommelier for Trump International Hotel & Tower® Vancouver and for Mott 32 Vancouver. With a distinguished scholastic pedigree that includes The International Sommelier Guild (ISG), The Wine and Spirits Education Trust (WSET) and Grand Prix du Sopexa he is currently in pursuit of the coveted Master Sommelier (MS) designation with the Court of Master Sommeliers. After having successfully completed the Advanced level he is currently preparing for the final step next year.
With 25 years in hospitality, Robert has crafted some of the country's best wine programs including Market by Jean George, le Crocodile, Chambar, Blue Water Café and Uva Wine & Cocktail Bar. In addition he was the Director of Wine Education at the Pacific Institute of Culinary Arts. The challenge of crafting a wine list for the succulent diversity of the Chinese food that Mott 32 will offer is a dream job for Robert. He is thrilled to be part of the Mott 32 team and bringing unprecedented dining experiences to Vancouver.
Robert plans to create pinnacle wine programs to captivate guests in each venue. His wine lists will be of distinction that utilize an all access approach and constantly be evolving.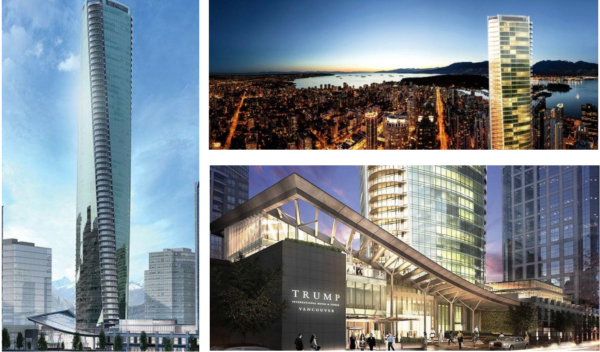 The New Vancouver Icon
Trump International Hotel & Tower® Vancouver, at the heart of the Golden Mile, couture shopping, fine dining, entertainment and a buzzing financial centre. Opening in Fall, 2016, the twisting $360 million tower designed by the famed Arthur Erickson transforms the city's skyline as the second tallest building at 69 stories.
The perfect complement to the beautiful coastal city of Vancouver surrounded by mountains and the Pacific Ocean, a city like no other with a mix of urban flair and immense natural beauty, Trump International Hotel & Tower® Vancover will be the city's newest premiere lifestyle entertainment scene.
Luxury Accommodations
147 fashionable, refined, residential like guest rooms and suites, each with floor to ceiling windows, rich woods, fresh air and no two views exactly alike.
Exquisite Nublado Italian marble bathrooms with heated floors.
State of the art in room technology including large Samsung flat screen TVs and automated touchpad lighting and temperature controls.
Amenities
24 hour concierge
24 hour in room dining
The Trump® Champagne Lounge
MOTT 32, Signature Chinese fine dining restaurant
5,000 sq. ft. The Spa by Ivanka Trump
15,000 sq. ft. of elegant meeting and event space
Vancouver's first poolside lounge, Drai's
Wireless high speed Internet
TRUMP® CARD Privileges Program
Chauffeured Trump® Rolls Royce car service
Meeting and Event Spaces
15,000 sq. ft. of world class meeting and event space. an abundance of naturallight, access to fresh air and an outdoor wrap around terrace oasis through glass walls and doors.
Grand Ballroom with 2 divisional spaces
5,500 sq. ft. total / 500 Reception, 400 Banquet, 250 Classroom
Kitsilano room, Kerrisdale Room and Shaughnessy Room
each 750 sq. ft. / 55 Banquet, 34 Classroom, 35 Half Round
Yaletown Room and Coal Harbour Room
each 650 sq. ft. / 48 Banquet, 30 Classroom, 28 Half Round
More Services & Amenities
State of the art Fitness Centre with Technogym® ARTIS equipment
Heated Indoor Pool with multi sensory LED lighting system
Ultra Lounge overlooking the pool, perfect for private functions
Complimentary digital newspaper and magazine services
Outdoor Jacuzzi adjacent to Drai's
Personalized Business Services upon request
Personal assistance and Personal shopping
Nanny services
Signature programs: Trump® Kids,Trump® Pets and Trump® Wellness
including Nourish – healthy in room dining, Quick Bites – healthy treats on the go and Travel Fit  – work out gear and in room equipment upon request.
The Spa by Ivanka Trump
Ivanka's renowned vision comes to life at The Spa. A globally recognized 5,000 sq. ft. boutique spa celebrating personal luxuries through Ivanka's signature treatments.
MOTT 32 – Chinese Fine Dining
Mott 32 is one of the most awarded and prized restaurants in Hong Kong, offering exceptional farm to table cuisine, a vibrant atmosphere and an unprecedented level of luxury service. Mott 32 offers 3 private dining rooms with 144 seats and serves breakfast,lunch and dinner.
DRAI'S – Poolside Lounge
Drai's has reinvented nightlife. This lavishly designed space will entertain the most coveted BIP events creating the preeminent lunge inVancouver. Drai's will be Vancouver's first ever poolside lounge.
THE TRUMP CHAMPAGNE LOUNGE
The Trump Champagne Lounge with an extensive selection of the finest champagnes and wines, and craft cocktails from around the world. Featuring seating for 100 guests, a 38 foot long bar and DJ booth.
TRUMP ATTACHE
Every guest of Trump International Hotel & Tower® Vancouver has access to Trump attache, the utmost in personalization. More than just a concierge,Trump Attache is committed to exceeding guest's expectations by offering each guest personalized attention and VIP treatment 24 hours a day. Let us anticipate your needs.
Facebook: Trump Vancouver
Twitter: @TrumpVancouver