We all have our secrets. Big or small, suffocating or insignificant; they exist. Families have skeletons in the closet, politicians have ulterior motives, artists have their visions. Even Colonel Sanders had his chicken recipe. Far too often, we do what feels most natural with these secrets; we keep them a secret.
It is safe to say that all of us can recall sometime in our childhood where we were terrified of something being discovered. For TEDxStanleyPark speaker Jill Prescott, those secrets stretched far beyond the typical worries of broken vases or playground crushes. Until several years ago, Prescott hid behind defensive walls that she built around herself to keep those secrets in. She had bravely survived traumatic experiences in her youth but the resulting guilt, fear and shame from hiding these secretive limited her own capacity for love and for life.
Jill Prescott is an accomplished workshop facilitator, author, speaker, hypnotherapist, gifted intuitive healer, and self-proclaimed "Spiritual Badass". Her book, "No More F*cking Secrets: A Conversation for Freedom" was released earlier this year and elaborates on her platforms of openness, living truthfully and healing through love.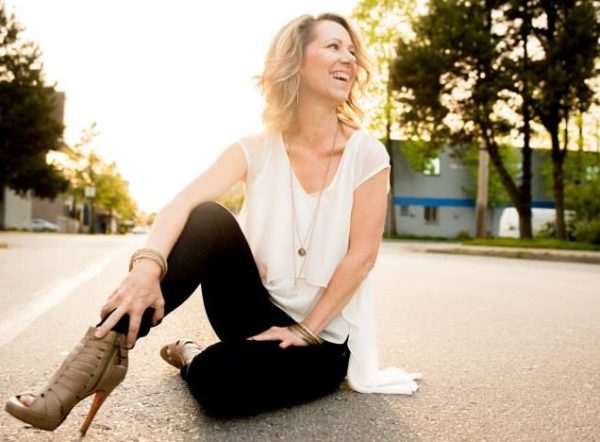 Prescott does not deny that some secrets are good to keep private and safe; she wants to ensure that we understand the difference between "good secrets" and "bad secrets". That difference, as she has found countless times in her work healing people spiritually and emotionally, is the impact that the secret has on your life.
At TEDxStanleyPark, Prescott is bringing the dangers of bad secrets into the light. These are the heartaches and worries that eat away at you and leave you hollow. In Prescott's own words: "Bad secrets are all consuming and effect everything we do. They build a wall of shame and guilt between others and us."
When listening to Prescott, it is impossible not to reflect on your own bad secrets. For myself, I recalled the awkward years of being a closeted gay teenager, during which time I isolated myself and avoided closeness with people in fear that people would speculate and prod. I strained my relationship with friends and family; convinced that it would be easier to keep my secrets rather than be open and honest about them. See her talk for yourself to see those relatable reflections pop up in your own story.
As she shares her own powerful story of growth, she puts into words the damaging impact that secrets can bear. The pains of Prescott's youth followed her into adulthood and dictated how she lived, did business and how she connected with others. She now commits herself to helping people avoid that same pattern so that we can move towards a culture of coping through love both as individuals and as communities.
Join Jill Prescott, myself, and a theatre full of enlightened thinkers on March 4th to be inspired as we ask ourselves the question: What impact are my secrets having on my life?
Early Bird Tickets are available now through December 31st. These tickets include bonus offers from Float House, Yuk Yuks Comedy Club and more so do not delay in signing on for an eye-opening day of discussion.
Be sure to use the promo code MyVanCity when purchasing your early bird tickets to get in on these tremendous bonus offers.
Click here to hear Jill Prescott give a preview of her talk.
TEDxStanleyPark: Inspiring Brave Actions
Queen Elizabeth Theatre
Saturday, March 4th, 2017
www.tedxstanleypark.com
Jill Prescott
Intuitive Healer & Spiritual Badass
www.jillprescott.ca