Truckers are straightforward, direct types, but even they don't want to eat and drink the same thing every day. So, to keep things fresh and interesting, the Truck Stop Diner at Red Truck Beer is pleased to roll out a  host of new menu items for appetites big and small.
Pulled pork is a diner essential and the Truck Stop is launching its slow-cooked, tender pulled pork with two new items: a classic Pulled Pork Sandwich with housemade Red Truck BBQ sauce and ranch slaw, and Pulled Pork Tacos for a Southwest spin on BBQ. The pork magic also spreads to a new Dry Ribs appetizer which matches slices of delicious pork paired with a sweet and spicy dip.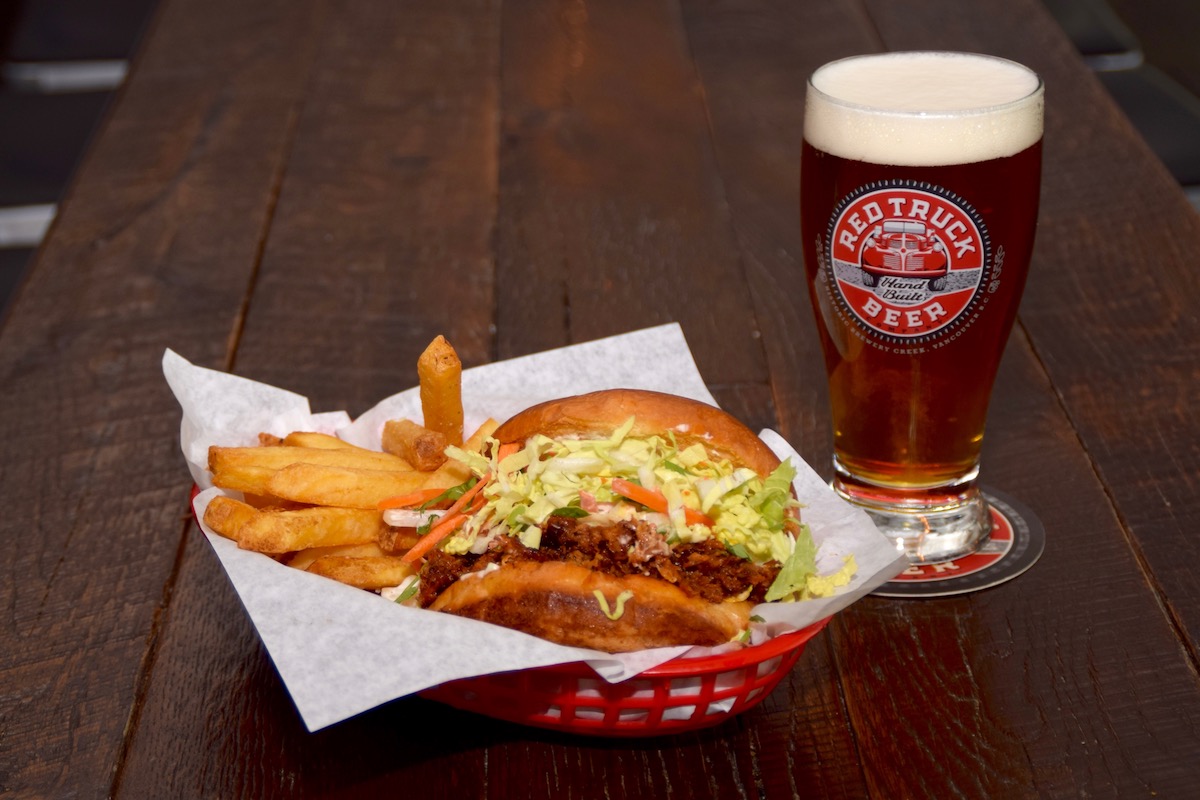 The new Fish Sandwich on the menu which takes beer-battered cod and matches it with fried tortilla and puts the whole works on a soft bun, piled high with iceberg lettuce, tomato, and sweet red onion.
Hot dogs and beer, beer and hot dogs: either way you say it, it's a delicious combination. The Truck Stop Diner has added a big rig sized Nathan's Famous footlong dog that comes stock, ready for you to load it up with your favourite toppings, or Saigon-style with pulled pork, Asian BBQ sauce, slaw and Sriracha mayo, for a footlong feast.
Inspired by its seasonal beers, the Truck Stop is also rolling out craft beer floats that are perfect as a dessert or all by themselves. For just $5, you get a scoop of ice cream in a glass of your beer of choice. Red Truck's current float recommendations are their seasonal Blackberry Bourbon Ale, fortified with Kentucky's finest export, and Dry Nibbed Stout, a toasty winter beer infused with cacao nibs.
The Truck Stop Diner is located at 295 East. 1st Ave. and is open 7 days a week for lunch, brunch, dinner, and beer. It features live music from 7-9 pm Friday and Saturday, and HD TVs for game nights. For current seasonal offerings and other news, visit www.redtruckbeer.com.