The Italian Chamber of Commerce in Canada-West, in cooperation with the Consulate General of Italy,  hosted a unique event on June 22nd, The Italian Top Chef Challenge.
Top Vancouver chefs Pino Posteraro and Angus An, hosted by resident chef Nathan Brown prepared dishes that the guests would later enjoy, using a set of selected authentic Italian products especially flown in for the event!
An opportunity to celebrate Italian Heritage Month. The Italian culinary experience included an open wine bar reception and a fabulous six course dinner with premium Italian wines.
Reception
Salumi & Formaggi Station
Selection of Italian DOP & IGP cheeses and cured meats Pane di Altamura DOP, Grissini, Crostini
The six course dinner where each course was an interpretation of an authentic dish with a touch of the individual chef making the dish exceptional. It was quite a feat for the kitchen to re-create these chef creations for 320 guests.
Menu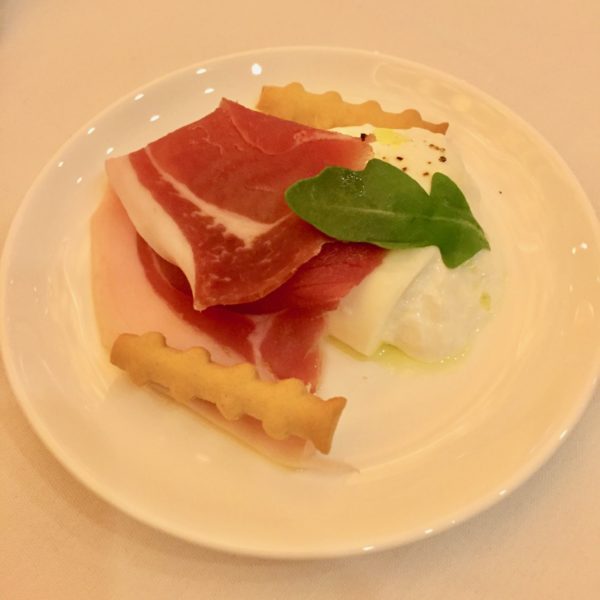 Pre-Set
Burrata DOP with Arugula and Extra Vergin Olive Oil DOP Pane di Altamura DOP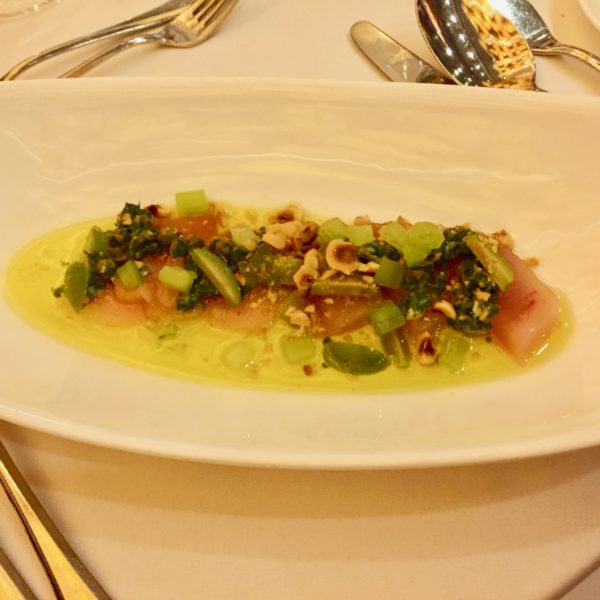 1st Course – Chef Angus An
Albacore Tuna Crudo
Hazelnuts, White Anchovy, Marinated Celery, Extra Virgin Olive Oil DOP
2nd Course – Chef Pino Posteraro
Heirloom Tomato and Garden Vegetable Crudaiola,
Marinated Diver Scallops, Mozzarella di Bufala and Extra Virgin Olive Oil DOP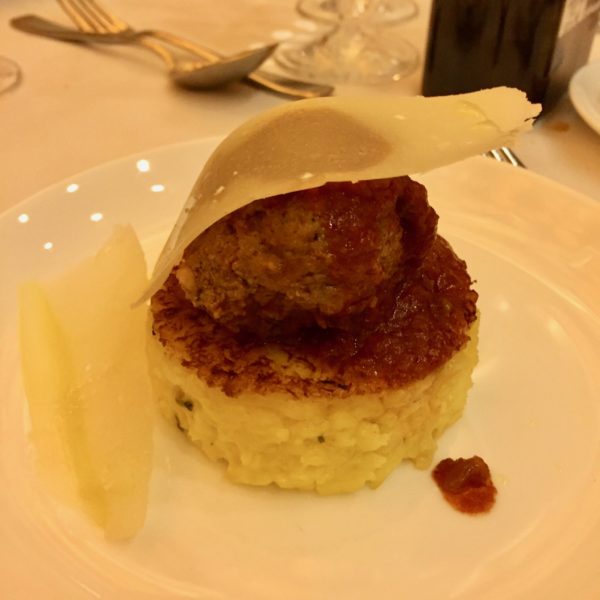 3rd Course – Chef Nathan Brown Risotto Al Salto
Saffron, Carnaroli Rice IGP, Meatballs
Main – Chef Nathan Brown
Braised Angus Reserved Short Rib
Truffle Polenta, Braised Salsify, Broccolini, Honey Glazed Carrot, Smoked Onion Jus
Cheese
Selection of Italian DOP and IGP Cheeses
(Taleggio DOP, Piave Vecchio DOP, Montasio Stravecchio DOP, Pecorino Sardo DOP, Gorgonzola Piccante DOP,)
Dessert
Tiramisu
Ladyfinger Sponge, Espresso Mascarpone Cream, Vanilla Whip, Crispy Espresso Meringue
The wine pairings were excellent and, again, totally unique given that each table of ten were served their own selection of wines with no two tables being served the same wine.
During the wine reception guests had the chance to not only meet and greet other guests but to partake in a silent auction with some one of a kind items that ran from fashion to Italian product gift baskets.
Although I wasn't able to capture an image of every wine served, one of our table mates made a list which I will include here. Thanks Kristof Gillese @astudentofwine on Twitter for the list.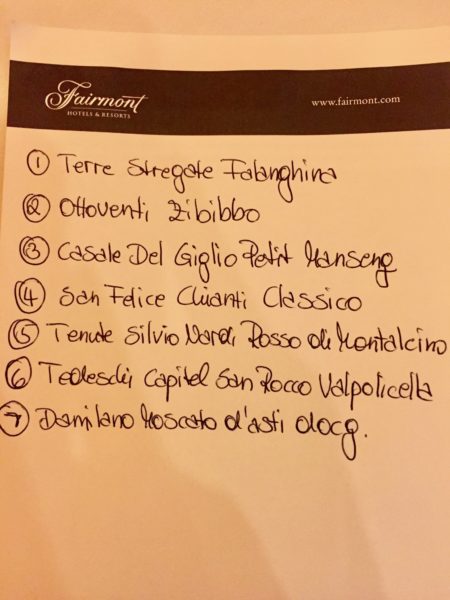 Upcoming Italian Chamber of Commerce events:
Italian Wine School – July 5 – Italian Kitchen Alberni Street