MyVanCity.ca is sharing 15 days of Cocktail Recipes for the Dr. Peter AIDS Foundation Pride Crawl Fundraiser taking place at 45 Cocktail Bars and Lounges in Vancouver July 14 – August 6
Bars and restaurants across Vancouver will stand proud and pledge their support to the Dr. Peter AIDS Foundation this July and August by taking part in the inaugural Pride Crawl Fundraiser to generate financial support for the Dr. Peter Centre in the city's West End.
Le Vie Boheme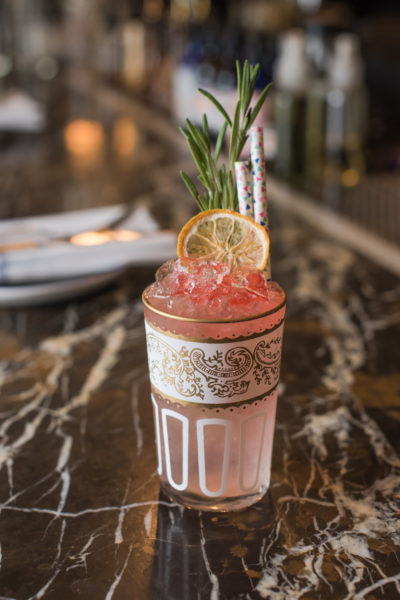 RECIPE
1oz Don Julio Blonco
0.5oz Aperol
0.5oz Pineapple gomme
0.5oz Lime Juice
1 sprig of rosemary
2 Dashes of Peychauds bitters
Top with Pineapple juice
Combine all the ingredients into a shaker tine, excluding the pineapple juice, shake vigorously for 7-10 seconds. Fine strain over crushed ice into a rocks glass. Top with pineapple juice.
Restaurant: Royal Dinette
Created by: Kaitlyn Stewart
Cocktail Name: La Vie Boheme
Price: $15 ($5 donation)
photo credits: Fred Fung