Scotiabank Dance Centre, 677 Davie Street (at Granville), Vancouver
Free events 11am-5pm
Information: 604 606 6400 www.thedancecentre.ca
Presented with the support of Scotiabank
From ballet, belly dance and contemporary to hip hop, hula and flamenco, the annual Scotiabank Dance Centre Open House offers the chance to sample a host of dance styles in a day of open classes, studio showings and events. Participating companies and artists include Project Soul, Joshua Beamish/MOVETHECOMPANY, Kasandra Flamenco, Anderson Performance Clinic, and more.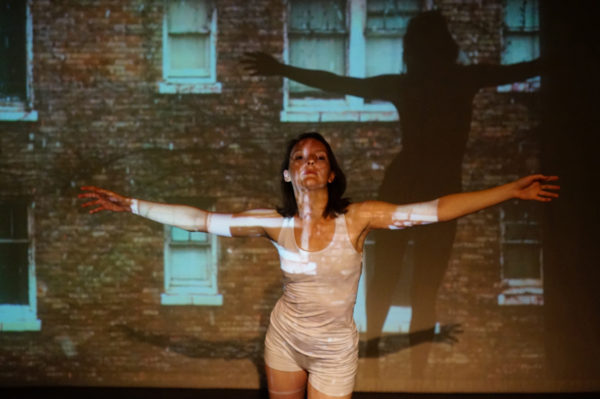 Regarded as Canada's flagship dance facility, Scotiabank Dance Centre was designed by Arthur Erickson and opened in September 2001. "Our annual Open House is an opportunity to celebrate a wonderful building, which has become a home for dance of all kinds, and also to discover the excitement and diversity of Vancouver's dance scene," said Mirna Zagar, Executive Director of The Dance Centre, the organization which spearheaded the development of the facility.
Pre-registration is not required.
Classes are suitable for all levels, including beginner.
11am-12 noon Studio Showing: a new work in progress by contemporary/urban dance artist Ralph Escamillan
11am-12 noon Class: Bellydance with Maki Middle Eastern Dance
11am-12 noon Workshop: Screening and Conditioning for Injury Prevention with Stuart Anderson and Beverly Bagg, Anderson Performance Clinic. A practical workshop on identifying common dance injuries, what you can do to prevent them, and when to seek professional help. (Participants should bring a yoga mat if they have one.)
11.30am-1pm Class: Nia with Jasjit Rai
12.30-1.30pm Open Rehearsal: Joshua Beamish/MOVETHECOMPANY rehearse Beamish's upcoming Saudade
12.30-1.30pm Class: Hawaiian hula dance with Wailele Wai Wai
12.30—1.30pm Talk: Introduction to Mental Performance Coaching with Stuart Anderson, Anderson Performance Clinic. A discussion on principles of performance psychology: part 1 (12.30pm) Dealing with Performance Anxiety, and part 2 (1 pm) Introduction to Visualization Techniques.
1-2pm Class: Highland dance with Susan Nase, Shot of Scotch
1.45-3.15pm Class: Ballet with Linda Arkelian
2-3pm Class: Contemporary dance with MOVETHECOMPANY's Timothy Stickney
2-3pm Performance: Hip hop and urban dance with Project Soul, one of Vancouver's most highly regarded street dance crews.
2.30-3.30pm Class: Salsa with Julio Borgwardt
2.30-3.30pm Class: Pow Wow with Jessica McMann, Raven Spirit Dance
3.30-4.30pm Class: Pilates mat work with Noam Gagnon/Beyond Pilates (Participants should bring a mat if they have one.)
3.30-4.30pm Class: Hip hop and urban dance with Jojo Zolina
3.30-4.30pm Class: Flamenco with Kasandra Flamenco
4-5pm Performance: 365 by Croatian choreographer Petra Zanki is a gradually unfolding, profound reflection based on an autobiographical collection of notes and poems written over the course of one year. Zanki works with light, text, reflection, and gently unfurling movement, resulting in a visual poem for one body that is both gentle and intense in its execution.
Running throughout the day:
Vancouver Ballet Society library features a selection of materials from the archive with a special focus on the past 40 years of Dance International magazine. Pulling issues from the archive going all the way back to the 1970s, visitors will see a rich history of international dance writing from a Vancouver perspective
TheDanceCentre.ca | Facebook.com/thedancecentre | Twitter.com/dancecentre | Instagram.com/thedancecentrebc
Feature image: Project Soul by Keystone Foto Ltd