Poland's Acclaimed Ethno Music Master Retraces Chopin's Influences and
Imagines Composer's Cross-Cultural Inspirations
The Vancouver Chopin Society (Chopin Society) proudly opens its milestone 20th anniversary season with Maria Pomianowska and her Folk Band in A Journey into Chopin's musical inspiration, October 14, 3 pm & 7:30 pm at the Vancouver Playhouse. This two-part performance begins with Pomianowska, the renowned Polish musician, composer, and vocalist, alongside a virtuosic ensemble. Together, these artists will conjure the traditional sounds of the Polish countryside once an inspiration to composer Frédéric Chopin, and accompany performances by Vancouver's own Polonez Dance Group. For the thrilling second half, 30 performers – including local acclaimed string and world music artists – will imagine Chopin's cross-cultural collaborations in 21st century Paris.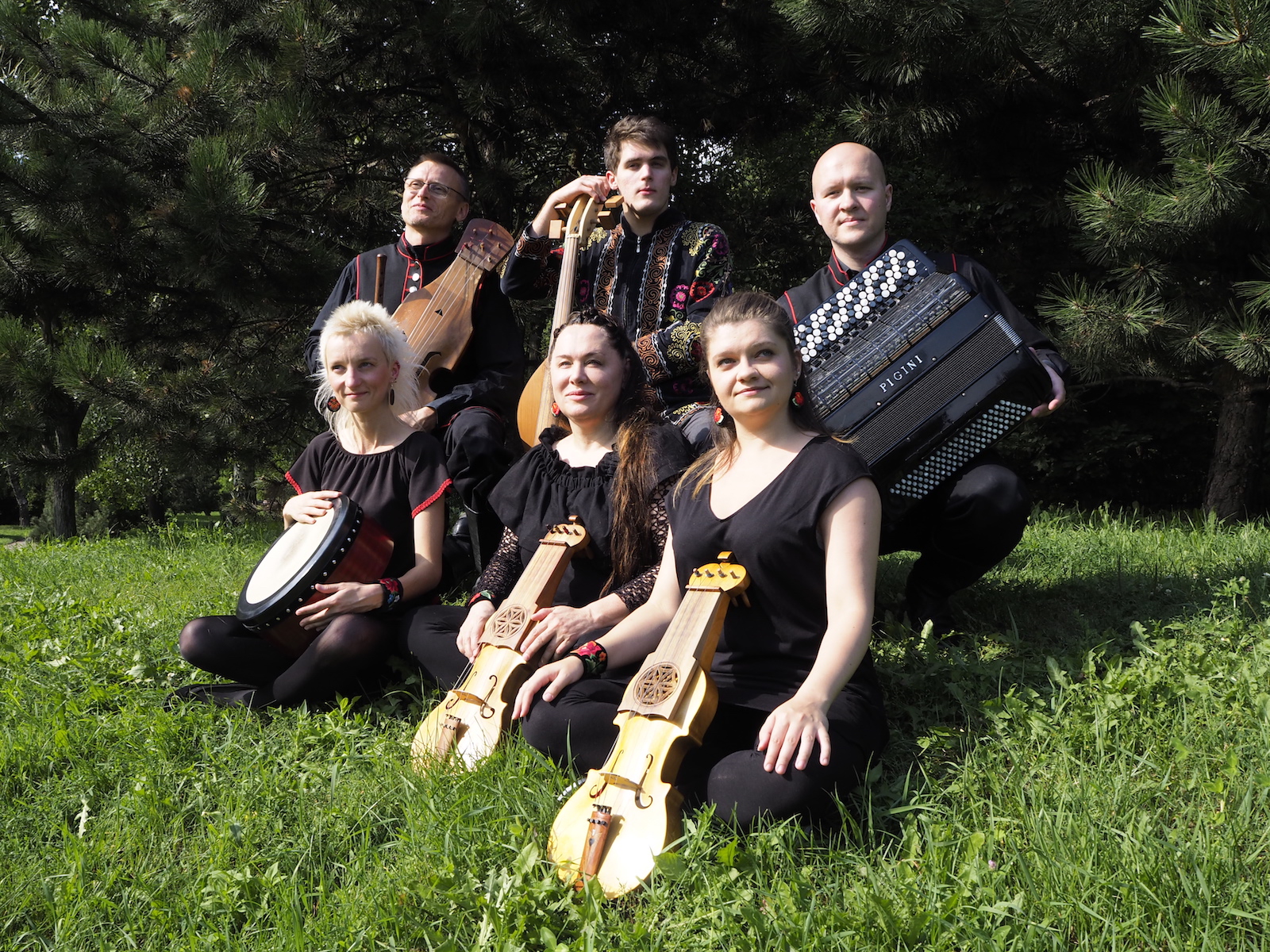 "Since we began 20 years ago, the Chopin Society has sought out the world's top piano soloists and Chopin experts," says Chopin Society president Iko Bylicki. "In honour of this landmark season, which coincides with Canada's 150th year, we share a monumental musical experience celebrating our country's diversity. Bringing international and local artists of various backgrounds together, we reveal the Polish folk songs and dances that fuelled Chopin's genius. By uncovering Chopin's roots in this way, and bridging his compositions with the sounds of many cultures, we aim to give Chopin interpreters exciting new insight into his music. For first-time audiences, we hope that this concert will spark a life-long passion for the music of this great composer."
Performing on instrument replicas of Chopin's era, while joined by Polonez Dance Group, Pomianowska and her band will share unparalleled renditions of mazurki and polkas, Polish folk dances that Chopin would have witnessed often in his youth. Professor of the Academy of Music in Krakow, Pomianowska is a famed specialist in the music of Poland, as well as that of a range of cultures as cultivated in her extensive travels to Africa, Asia and the Middle East. For her distinct mastery over an array of traditional genres, Pomianowska has been called to work with Yo-Yo Ma, Ram Narayan, Gonzalo Rubelcaba, Branford Marsalis, and many other such musical luminaries. A prolific recording artist, Pomianowska's discography includes 21 albums. Upon its release, her 2017 record, The Voice of Suka, was named to Songlines' prestigious Top of the World list of albums.
In addition to the folk repertoire, Pomianowska is recognized for, she specializes in unique interpretations of Chopin's masterpieces, creating captivating Chopin arrangements for traditional and classical instruments from all over the globe. Such works heard on her celebrated 2009 album, Chopin On 5 Continents will be featured in part two of A Journey into Chopin's musical inspiration. For this program, Pomianowska will lead a journey to Chopin's home base of Paris, France, and envisage his artistic encounters more than 150 years later in this city, which is now a hotbed of multi-ethnic music and cross-genre fusions.
Joining Pomianowska and her band for part two will be a premier string orchestra, and special-guest artists: Amirhossein Eslami Mirabadi (Ney flute), Curtis Andrews(African drums), Ivan Tucakov (flamenco guitar), Jerry DesVoignes (throat singer), Kurai Blessing Mubaiwa (African dance), Maryam Soroushnasab (setar, tar & robab), and Sharon Zhang (Chinese yangqin).
About The Vancouver Chopin Society (chopinsociety.org)
Founded by president Iko Bylicki in 1997, The Vancouver Chopin Society aims to promote lasting and profound cultural exchanges between artists and residents of Vancouver and abroad. The society is named in honour of Frédéric Chopin and his recognition as one of the greatest composers for the piano. Proudly affiliated with the International Federation of Chopin Societies, the organization is guided by Artistic Director Lee Kum Sing, the renowned Canadian classical pianist and famed piano pedagogue. Over more than two decades, the society has presented a long list of piano luminaries, among which Daniil Trifonov, Alexandre Tharaud, and Nelson Freire. As part of its 20th anniversary season, The Vancouver Chopin Society will present celebrated folk artist Maria Pomianowska, acclaimed South Korean pianist Seong-Jim Cho, Polish piano stars Janusz Olejniczak and Rafal Blechacz, as well as the Ukrainian-born Australian piano virtuoso Alexander Gavrylyuk.