First Impressions Theatre
Presents
An intimate evening with Juno Award Winner Jim Byrnes
and Special Guests Mainstreet Muze (Feat. Babe Gurr)
For two nights only!
Friday & Saturday, January 26 & 27, 2018
Doors 7:30 pm, Showtime 8:00 pm
Deep Cove Shaw Theatre, North Vancouver
(4360 Gallant Ave – at Panorama Drive)
General Admission: $35 (inc. s/c)
Tickets Available at: 604.929.9456 or online at www.FirstImpressionsTheatre.com
Get your tickets early and avoid disappointment!
A Special Fundraising Concert for First Impressions Theatre
Jim Byrnes returns to the Deep Cove Shaw Theatre with Special Guests Mainstreet Muze (Feat. Babe Gurr). Back by popular demand since their sold-out concerts in 2017 (and 2009, 2011, 2012, 2013, 2014) – get your tickets early, so that you won't be disappointed!
Come hear these talented performers sing and tell, sharing their songs, their stories, and their journeys, for a truly inspiring and uniquely entertaining experience – this special fundraising concert is on for two nights only!
Jim Byrnes was involved with fundraising to get the theatre built and has provided his continued support by headlining concerts at the theatre over the past twenty years.  Babe Gurr is also no stranger to this venue had her debut concert with her new trio Mainstreet Muze last year at one of her favourite venues….and they are now back!  Babe has lent her talents to the fundraising concerts as well throughout the years, including headlining her own concerts in 2015/2016, and always enjoys performing at this intimate and welcoming venue.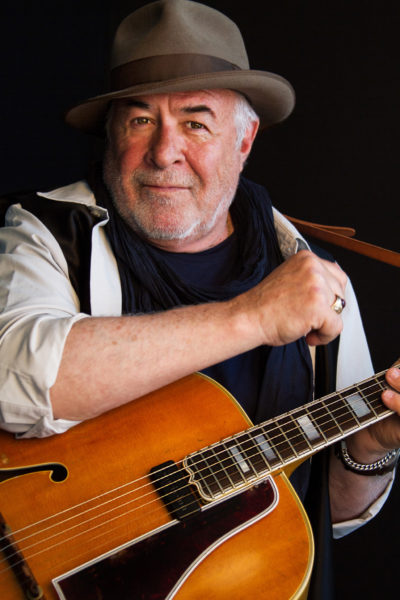 Jim Byrnes
"… smouldering intensity…deeply soulful…"
British Blues Connection
Born in St. Louis, Missouri, "blues country", if anyone can sing the blues, it's Jim Byrnes. Every now and then, if you're lucky, you'll hear a voice that changes the way you think about music. It's that rare kind of voice that can take you out of yourself to a place where a song that you've heard a thousand times becomes brand new again. Jim Byrnes' voice has that quality, and even though he's been winning over audiences with his soulful vocals for more than fifty years now, he's never sung like he does on Long Hot Summer Days, his newest album on Black Hen Music.
For half a decade, multi Juno award-winning bluesman has crooned, drawled, belted, hollered and sweet talked more songs into a microphone than most people ever get to hear in a single lifetime. He's vibrated the rafters of theatres, saloons, pool halls and dance floors from one end of the continent to the other, with more styles of music than you could shake a stick at. It doesn't matter whether he's doing low down blues, gospel, R&B, old time, swing, country or good old rock and roll – when Jim Byrnes sings, it's the real deal. He is one of Vancouver's most popular musicians, as well as one of Canada's best-known actors (noted for his starring roles in the series "Highlander", "Wise Guy" and his own variety show "The Jim Byrnes Show").
At age sixty-nine, Jim Byrnes has recorded a career milestone, which, given his history with numerous Juno Awards and Maple Blues Awards, among many other accolades, is saying a lot.  Long Hot Summer Days is a masterwork from one of Canada's best-loved musical icons.  Records like this don't come around every day. Listen and be taken away.
Jim Byrnes plays 150 dates a year in North America and Europe. He will continue to bring his music to stages all over the world. Who could ask for more than that?
is a new Vancouver British Columbia based independent band.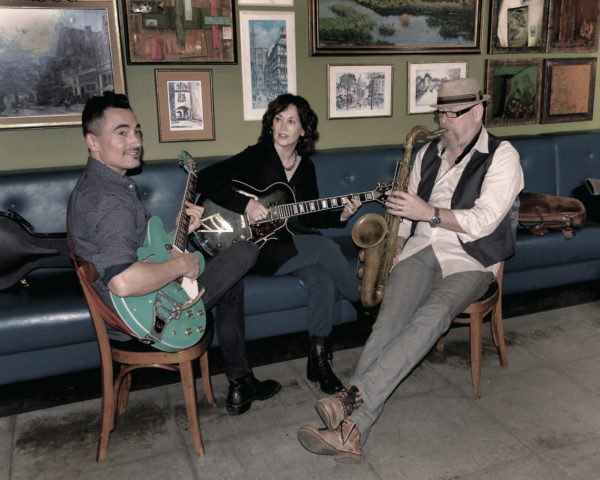 The three core members Babe Gurr, Steve Hilliam and Adam Popowitz have individually or with other acts headlined and performed in numerous festivals and theatres throughout Canada and in the US. Now they have come together to pool their talents into creating this unique musical fusion of Roots, Blues and Rock.
Most of Mainstreet Muze's music is written by the singer-songwriter of the group Babe Gurr. Babe won first place in Nashville's Sonicbids Songwriting contest, landed amongst the top 10 songwriters recognized by BillBoard's prestigious International Song Contest; ranked in the Top 10 of the 2013 Indie International Songwriting Contest; and was selected as a finalist for three self-penned tunes in the 12th and 13th Annual Great American Song Contests. Her intelligent lyrics and memorable melodies are superbly delivered in a warm, sultry voice with a blues rock edge. Babe also sometimes wears the hat of record producer, having worked on a number of other artist's CDs in the jazz, country and pop music genres.
Steve Hilliam on sax and keyboards adds a soulful sound to the band. Growing up in the Toronto area in the '70's, Steve was very influenced by excellent local R&B bands such as the Lincolns.  After studying music at the prestigious Humber College Music School, Steve worked as a session and touring player for such acts such as Gino Vanelli, Otis Rush, Rosemary Clooney and John Faddis.  He has also been a regular member of the Colin James band for the last 20 years and a special performer with the VSO for the past ten.
On lead guitar and support vocals, Canadian Music Producer and a Recording/Performing Artist.  Adam Popowitz adds the tasteful rock/blues colour to the band's music. Popowitz at 21, signed a recording contract with Atlantic Records with the band Mollies Revenge. In 2000, he opened Rear Window Song & Sound Studio on Burnaby Mountain and has since become a successful producer, mixer and songwriter, working with a wide variety of artists such as Pacifika, Sarah MacDougall, Tanga, Leela Gilday, T Nile, & Kate Reid. In 2005, he created Pacifika with his longtime writing partner Silvana Kane. The band signed to Six Degrees Records and has since released 4 albums. Pacifika's 2010 release, Supermagique, was nominated for World Album of the Year at the 2011 Juno Awards and was named Best World Album of 2010 by iTunes.