Fresh, satisfying, scratch-made menus offer amazing value and flavour for only $20!
This year's Donnelly Group Dine Out Vancouver menus blend new food program highlights with a number of fresh dishes created by the culinary team. With hearty entrees, satisfying vegetarian options, and tempting desserts–all made-from-scratch–Donnelly Group is proud to offer what might well be the most delicious, value-packed $20 Dine Out menus anywhere.
Donnelly Group's culinary team Alvin Pillay, Sarah Stewart, and Chris Stewart have put their stamp on menus which are built around a core group of 14 dishes, mixed and matched to create unique offerings with multiple options at each location.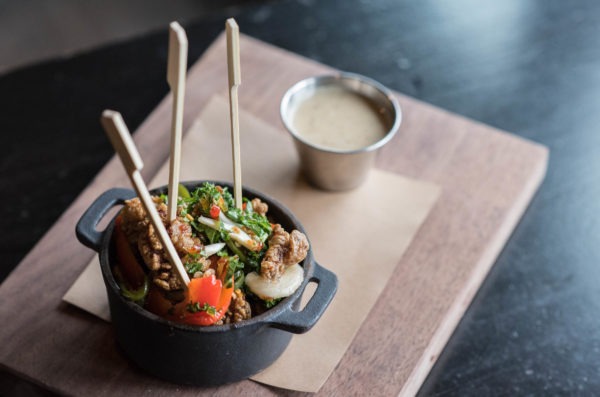 Entrée choices like a Yam Falafel Bowl, Fried Chicken, Spicy Lamb Shepherd's Pie, and Green Chili Beef Mac & Cheese are guaranteed to chase away the winter cold, and are combined with appetizers like Cauliflower & Brie Soup, Kale Caesar Salad, and Avocado Sesame Slaw for flavours to suit every appetite. Chocolate Praline Bar and Coconut Panna Cotta are dessert options that will satisfy even the most demanding sweet tooth.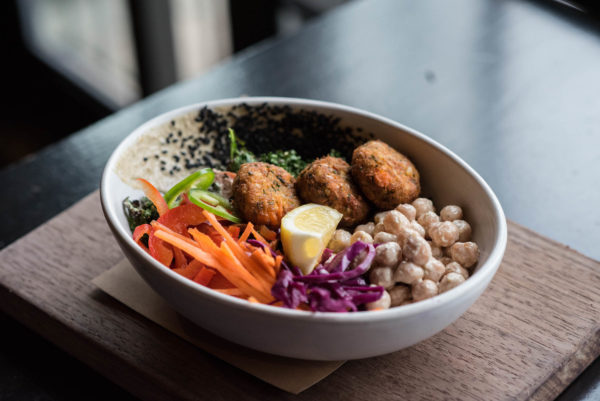 The menus also include BC VQA wine suggestions from Bar & Beverage Director Trevor Kallies, and this year, each selection is available singly and in different sized pours for sipping, sampling, and sharing.
In addition, Donnelly Group's two cocktail clubs will each offer their own distinct menus, with dishes which reflect their unique menu style. And, while all Dine Out Vancouver menus will be available beginning at 5pm, both Clough Club and Granville Room will offer theirs until late in the night, as great cocktail bars should.
"During Dine Out Vancouver, we're aiming to deliver a delicious snapshot of our food program as its offered throughout the entire year," said Donnelly Group Executive Chef Alvin Pillay. "These feature menus showcase our commitment to pub value and consistency."
For full Dine Out menu details, visit dineoutvancouver.com or donnellygroup.ca. With so many delicious options to choose from for $20 each (taxes and gratuity not included), don't be surprised if one visit isn't enough. Reservations are available but never required.
DINE OUT VANCOUVER at The BLACKBIRD Public House
5pm-close
START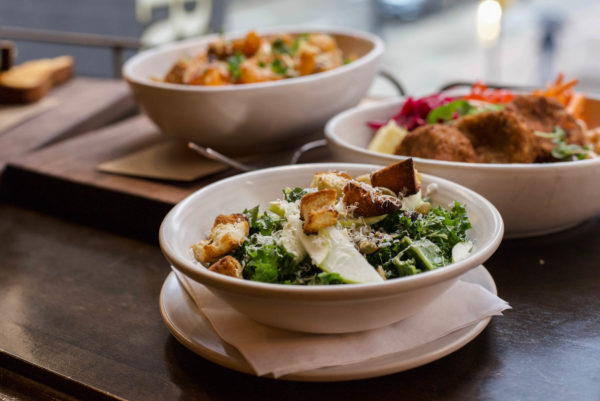 kale caesar
green apple, garlic croutons, pumpkin seeds
pair with summerhill 'alive' organic white 6. 3oz ·11. 6oz ·16. 9oz
or
cauliflower & brie soup
charred lemon yogurt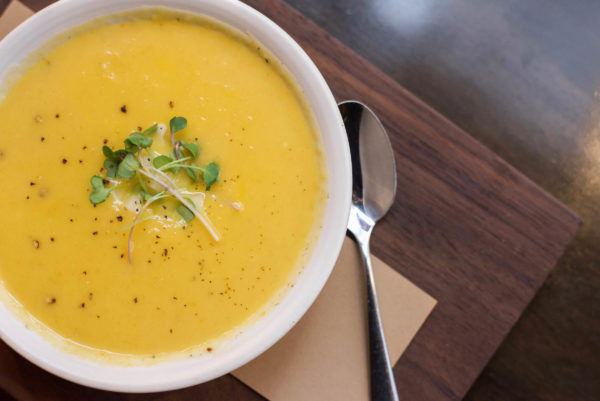 add truffle cheese toast 3
pair with gehringer cabernet merlot 4.75 3oz ·9. 6oz ·13. 9oz
MAIN
brisket cavatappi
tomato, oregano, grana padano
pair with tinhorn creek merlot 6.25 3oz · 12.  6oz · 17.50 9oz
or
spicy lamb shepherd's pie
sweet potato mash, bourbon bbq gravy
pair with adega malbec 6.25 3oz · 12. 6oz · 17.50 9oz
or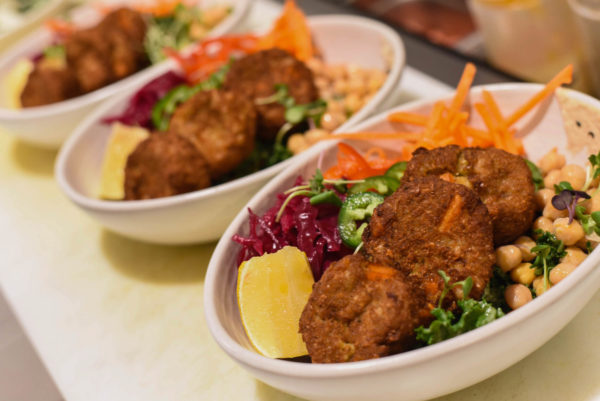 yam falafel bowl
marinated chickpeas, tahini, feta, pickled cabbage
pair with volcanic hills pinot gris 5. 3oz ·9.50 6oz ·14. 9oz
DESSERT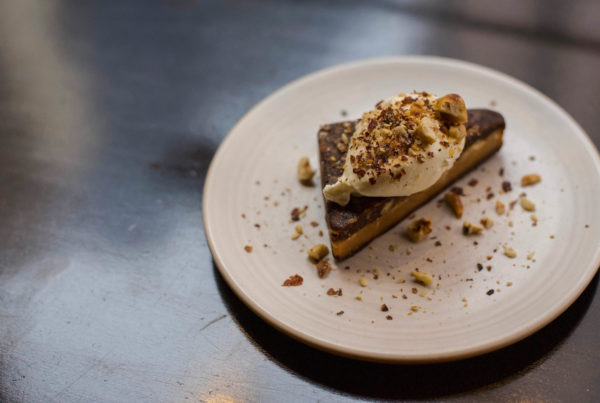 chocolate praline bar
peanut butter, sweet cream
coconut panna cotta
peach compote, ginger cookies
pair with the glenlivet founder's reserve or monkey shoulder · 9. 1oz
DINE OUT VANCOUVER at The BIMINI Public House
5pm-close
START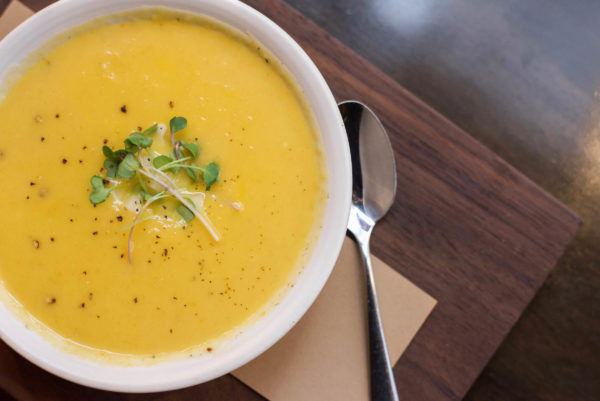 cauliflower & brie soup
charred lemon yogurt
add truffle cheese toast 3
or
fried chicken bits
buttermilk, gravy, jalapeño pepper, chili honey
pair with gehringer cabernet merlot 4.75 3oz ·9. 6oz ·13. 9oz
MAIN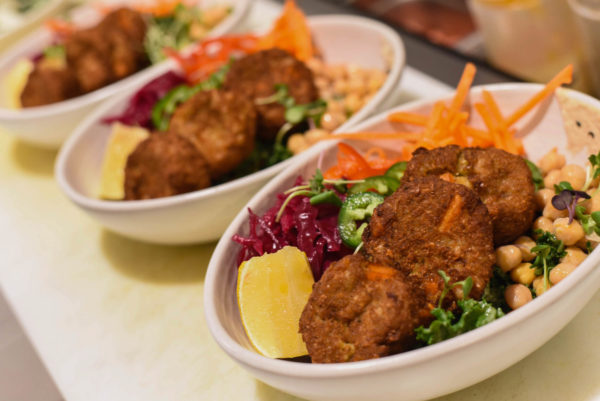 yam falafel bowl
marinated chickpeas, tahini, feta, pickled cabbage
pair with volcanic hills pinot gris 5. 3oz ·9.50 6oz ·14. 9oz
or
green chili beef mac & cheese
roast tomato, garlic bread crumb, provolone
pair with desert hills cactus red 4.75 3oz ·9. 6oz ·13. 9oz
or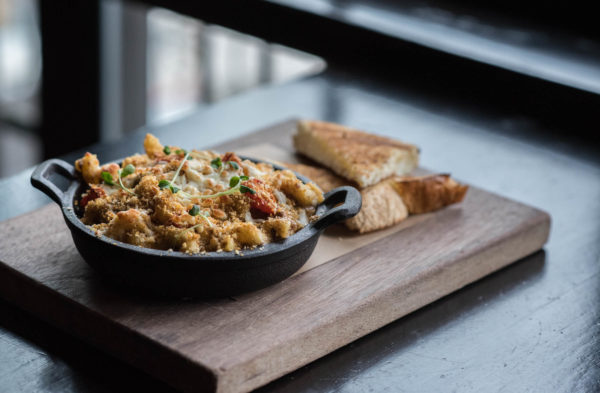 roast chicken & bacon stew
squash, sage, buttermilk biscuit
pair with time cabernet sauvignon 6.25 3oz · 12. 6oz · 17.50 9oz
DESSERT
chocolate praline bar
peanut butter, sweet cream
or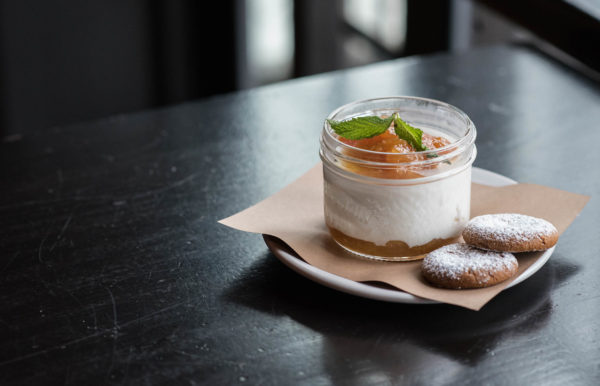 coconut panna cotta
peach compote, ginger cookies
pair with the glenlivet founder's reserve or monkey shoulder · 9. 1oz