Fraserhood Hotspot Rolls Out Selection of All-New Signature Daytime Menu Items Available For Dine-In, Take-Out Service from 11:30 a.m. to 3 p.m. 
Bells and Whistles Executive Chef Alessandro Vianello has bolstered the starting lineup of classic Americana roadside fare on offer at the popular Fraserhood beer hall by adding weekday lunch and weekend and holiday brunch service to the regular menu.
Bells and Whistles' new menus feature an array of homespun sandwiches, burgers, salads and brunch fare made to order using fresh, locally sourced ingredients that can be enjoyed in the restaurant's expansive dining room, which features an interactive games room and big screens showing local and international big-league sports action, or via take-out for those on the go.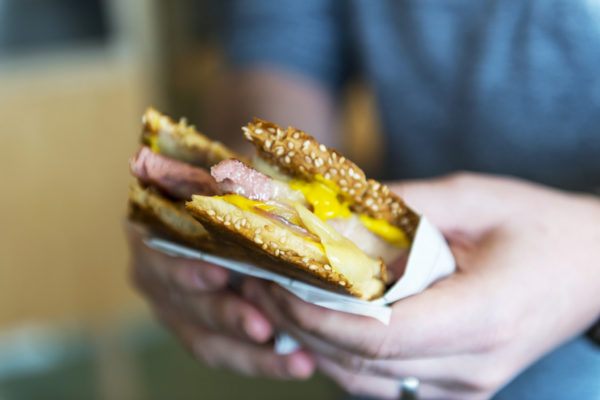 The weekday lunch lineup includes new items like a Hot Mortadella Sandwich (yellow mustard, aged cheddar, griddled onions, inside out bun, lightly salted fries), $9; Tempura-Battered Fish and Chips (garlic mustard coleslaw, tartar sauce, lightly salted fries), $12; Chili Cheese Dog (all beef wiener, ballpark chili, aged cheddar, toasted bun, lightly salted fries), $11; and Chowder in a Breadbowl (locally caught white fish, prawns, corn cream, rosemary bacon, fresh dill, sourdough breadbowl), $11.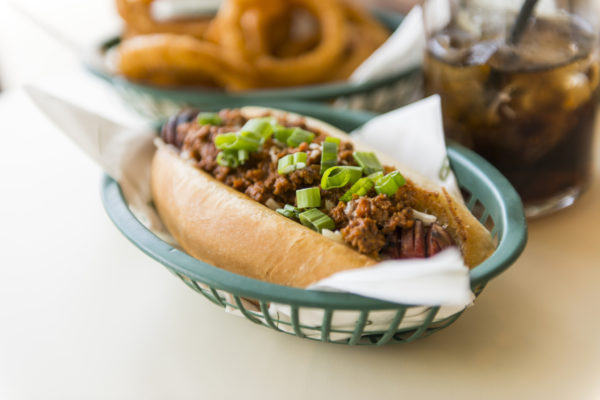 During weekends and holidays, Bells and Whistles gives guests a new reason to get up and at 'em courtesy of signature brunch fare such as Chicken & Waffles (buttermilk fried chicken, gluten-free oat waffles, chili yogurt, maple syrup), $16; Avocado Toast (thyme-roasted mushrooms and onions, sourdough toast, two fried eggs, arugula salad), $14; The Standard (two eggs any style, rosemary bacon or maple sausage pork patty, salad, sourdough toast, hashbrowns), $15; and The Fraser Omelette (shaved mortadella, Hatch chiles, green onions, cheese, hashbrowns, sourdough toast, arugula salad), $15.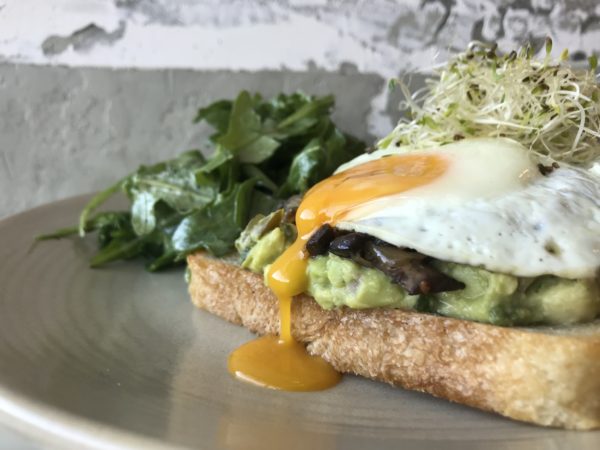 At the bar, Bells and Whistles is shaking up a unique selection of cocktails and drink specials to complement its new daytime menu offerings, including signature Steakhouse Caesars, Mimosas, Frozen Espresso Martinis, Micheladas and freshly roasted French press JJ Bean coffee in addition to showcasing its trademark 'big board' of rotating taps, which features an ever-changing lineup of 19 hard-to-find local craft and import beer as well as craft cider.
For more information on Bells and Whistles or to stay up to date on its latest developments, visit www.bellsandwhistlesyvr.ca, become a fan of /bellsandwhistlesyvr on Facebook or follow @bellsandwhistlesyvr on Instagram.
---
ABOUT BELLS AND WHISTLES | Located in the heart of Vancouver's burgeoning Fraserhood/Cedar Cottage district, Bells and Whistles is a casual dining and beer hall concept that offers up 3,000-sq.-ft. of space with seating for 150, an interactive games room and big screens showing the best local and international big-league sports action in the city. The latest project from the team behind Gooseneck Hospitality, which has also opened such award-winning Vancouver restaurants as Wildebeest, Bufala and Lucky Taco, Bells and Whistles brings together the best of the local brewery scene as well as import beers, craft ciders, cocktails and wine exclusively on tap and a menu of homespun, locally and ethically sourced dishes such as gourmet burgers and sandwiches, salads and ballpark-friendly fare like chili, nachos and garlic fries as well as a selection of real-milk soft-serve sundaes and floats.
3296 Fraser Street Vancouver, BC  V5V 4B9 | 604-620-7990 | Daily 11:30 a.m. to midnight
www.bellsandwhistlesyvr.ca | @bellsandwhistlesyvr
Images: Jonathan Norton