On March 8, International Women's Day is being marked with a special 5-course collaborative fundraising dinner by The Paisley Notebook at Tantalus Vineyards in Kelowna. All profits from the second annual dinner will be donated to Foundry Kelowna/Canadian Mental Health Association Kelowna, Karis Support Society and Slow Food Canada.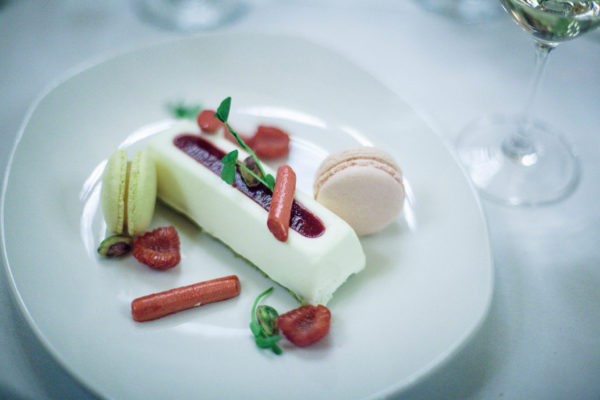 This year's celebration will bring together the culinary talents of Aman Dosanj (The Paisley Notebook, Kelowna), Leah Massey (Biera, Edmonton), Erin Pickering (Nicole Gourmet, Calgary), Jinhee Lee (Foreign Concept, Calgary) and Tina Tang (Predator Ridge, Vernon). Along with wine pairings generously donated by top Winemakers from across the Okanagan Valley – David Paterson (Tantalus Vineyards), Pénélope Roche (Roche Wines), Jacqueline Kemp (Moraine Winery), Severine Pinte (Le Vieux Pin). Each Chef will take on a course with the 2018 International Women's Day #PressForProgress theme in mind.
"Last year we raised a massive $7,709.82 with 39 guests and we made a little change in our community. This year, we're excited to be teaming up with our friends at Tantalus Vineyards and increasing our capacity to 52 guests. I'm proud to be bringing together some inspirational talent from the Okanagan, as well as our Albertan neighbours for the first time. Everyone on the line-up has a different culinary style and story, but we all have similar thinking about supporting local and have personal ties to our chosen charities. We're excited do a lot of good, one bite at a time – it's going to be a magical night!" says event-planning cook and host, Aman Dosanj of The Paisley Notebook.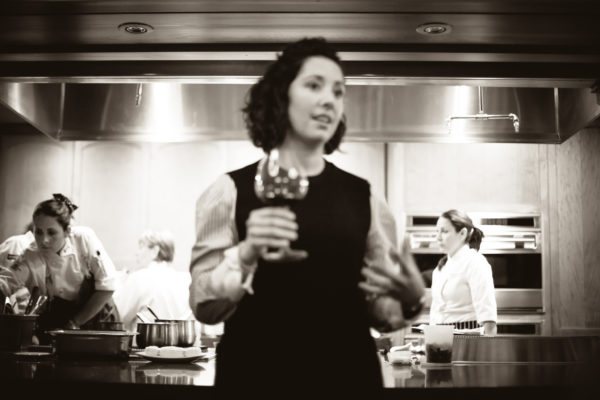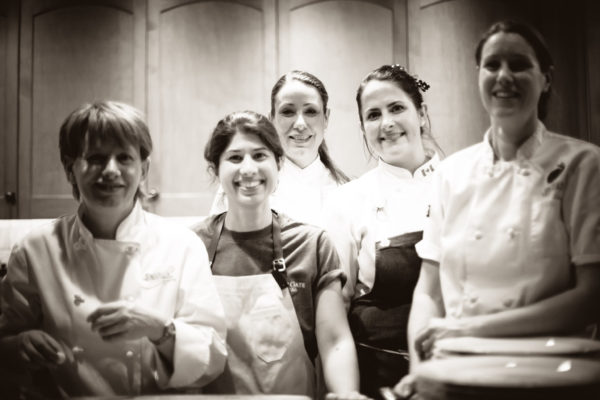 Event Details:
Thursday, March 8, 2018 – 6:00 pm to 9:30 pm
Hosted in the tasting room at Tantalus Vineyards (1670 DeHart Road, Kelowna, BC, V1W 4N6)
Tickets cost $165 (+ Eventbrite fees) – price includes 5-course dinner with wine pairings. All profits (after operating costs) will be donated to our chosen charities
This event features a set menu and silent auction
Unfortunately due to the number of out-of-province Chefs on this line-up, allergies and special dietary needs may not be accommodated
52 tickets available on a first-come-first-served basis
Tickets will be available to purchase on February 19 at 9:00 AM via Eventbrite. Please see: https://pressforprogress2018.eventbrite.ca.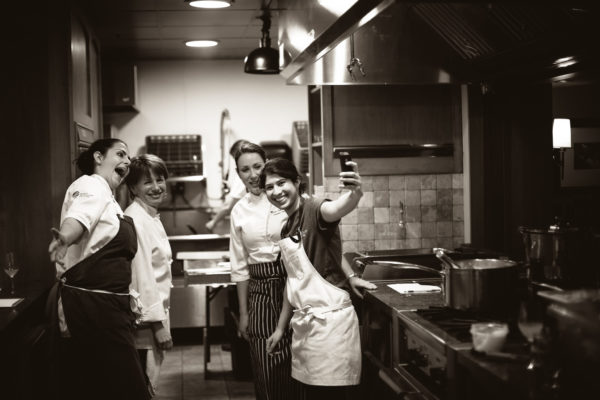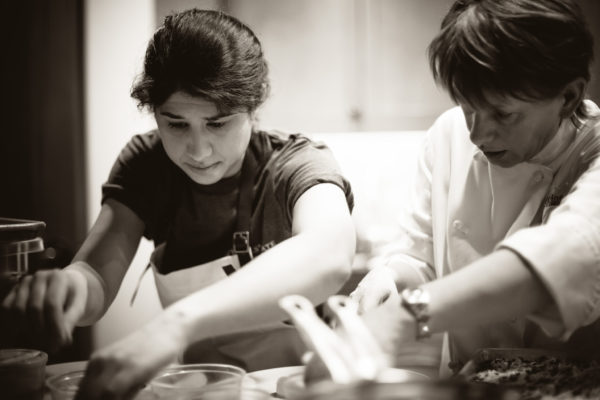 About The Paisley Notebook 
Aman Dosanj, the former Poppadoms and Western Living Magazine 'Foodie of the Year' 2015, has returned from an 8-month edible adventure, writing about how food connects us. Telling stories using food, Aman organizes pop up dinners and collaborative events across the Okanagan aimed at bringing the community together. For more information, check out paisleynotebook.com.
About Foundry Kelowna
Foundry Kelowna is an integrated youth and family clinic that unites partner organizations to provide coordinated services addressing the primary care, mental health, substance use, counselling and social service needs of youth 
aged 12 – 24 and their families. Foundry Kelowna supports young peoples' wellbeing by intervening early so youth can find the help they need, when they need it. The Canadian Mental Health Association, Kelowna and District Branch is the lead agency and operator of Foundry Kelowna. See cmhakelowna.org and http://www.foundrybc.ca/kelowna for more information.
About Slow Food Canada
Slow Food is a global grassroots organization that envisions a world in which all people can access and enjoy food that is good for them, good for those who grow it and good for the planet. Slow Food involves over a million activists, chefs, experts, youth, farmers, fishers and academics in over 160 countries. For more information, see slowfood.ca.
About Karis Support Society
Karis Support Society is a non-profit organization that provides recovery-focused counseling, programming and support to women, and women with babies or children within a supportive home environment.  Their participants are women whose experiences of trauma, abuse, crisis or overwhelming stress have led to substance abuse or mental health challenges which have negatively impacted their lives and they are now actively working on personal recovery.  For more information, see karis-society.org.
Photo credit: Tarynn Liv Parker