In an era of remote controlled toys and recommended screen time, Carousel Theatre For Young People's latest production, The Velveteen Rabbit, offers kids, parents and grandparents a bridge to a simpler time. Based on Margery Williams' children's book and adapted for the stage by playwright Kevin Del Aguila, the story is one of hope, resilience and love, as told through incredible movement, puppeteering, choreography and song. The plot follows a toy rabbit's quest to become a real rabbit, and also dabbles in growing up, change, resilience and self discovery.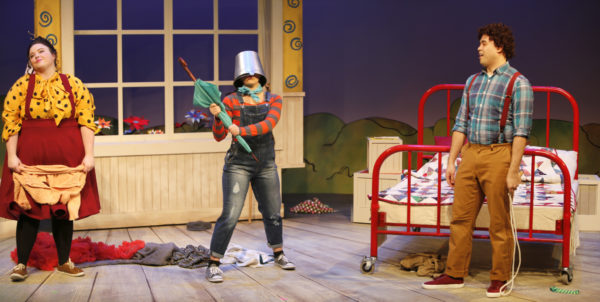 The introduction to the show itself was the perfect foray for the first time theatre-goers in the crowd, with the actors clearly articulating and explaining how to properly put on a play before the play had even begun. It was this gentle and respectful approach to communicating with the children in the audience that set the cast and crew up for success.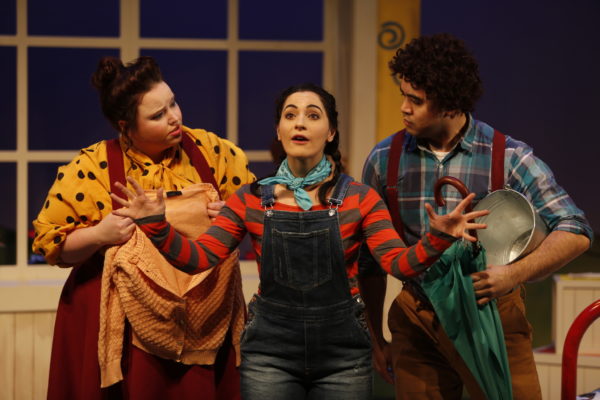 Director Deb Williams' take on this classic tale was both emotional and memorable. The trio of actors masterfully dismantled the fourth wall only to build it back up again to suit the storytelling needs of their young audience. Partway through the show, the Stage Manager character enters the scene to facilitate an audience-produced audible storm through collective thigh-slapping, finger-snapping and palm-rubbing. This little trick broke up the play and kept everyone invested and engaged.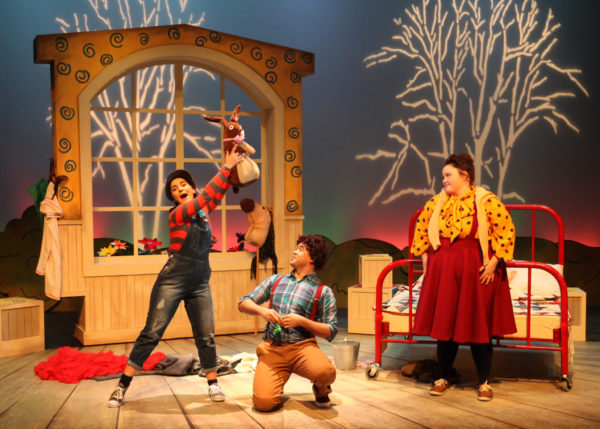 Just watching the sheer physicality required by actors Amanda Testini, Steffanie Davis and Victor Mariano had me sweating. Each portrayed several different characters with abounding energy and ease, whether it was an animated Nana or the boisterous little boy, to the tiny caterpillar on the raspberry bushes or the Skin Horse in the nursery.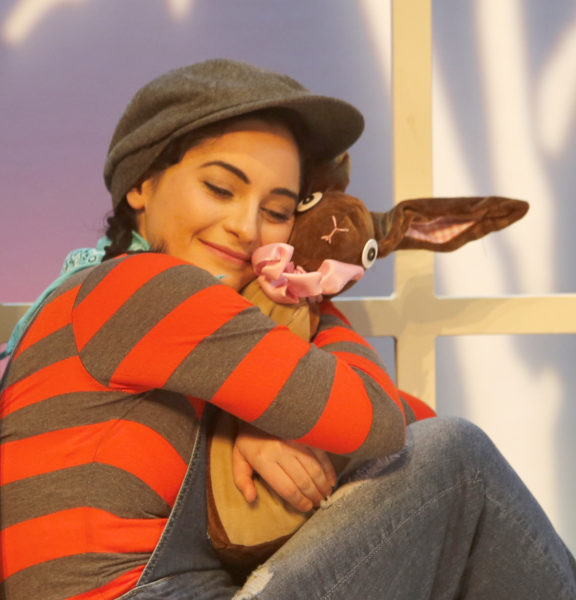 A special shout out to Sound Designer & Composer Malcolm Dow whose tongue-in-cheek pre-show selections included Little Bunny Foo Foo and Jefferson Airplane's White Rabbit, and his picks for the "real" musical segment, featuring Cheryl Lynn's Got To Be Real and JLo and Ja Rule's I'm Real, had us all bopping in our seats.
Two toddler thumbs up for this colourful, lively and highly entertaining show that had the entire audience (read: my three year old daughter and all of her peers) completely captivated.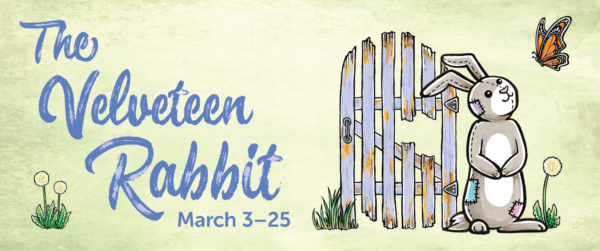 Runs March 3 – 25, 2018 at Waterfront Theatre on Granville Island, 1412 Cartwright Street.
Director: Deb Williams; Set Designer: Yvan Morissette;
Costume Designer: Kiara Lawson; Lighting Designer: Darren Boquist;
Props Creator: Monica Emme; Sound Designer & Composer: Malcolm Dow.
Feature image: Amanda Testini, Victor Mariano and Steffanie Davis
Photos by Tim Matheson.