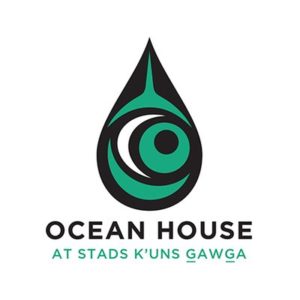 It took two years of work but it is now ready to go to Haida Gwaii.  Ocean House is an eco-cultural floating lodge that was created to meet the growing interest in Haida culture. Their cultural guides will take guests on excursions to ancient Haida village sites as well as their resident artist will share their craft and stories with you so you better understand the Haida culture.  The all-inclusive, fly-in resort, offers you luxuries including gourmet meals, sauna, steam room, and a spa. There is also a library and a media room.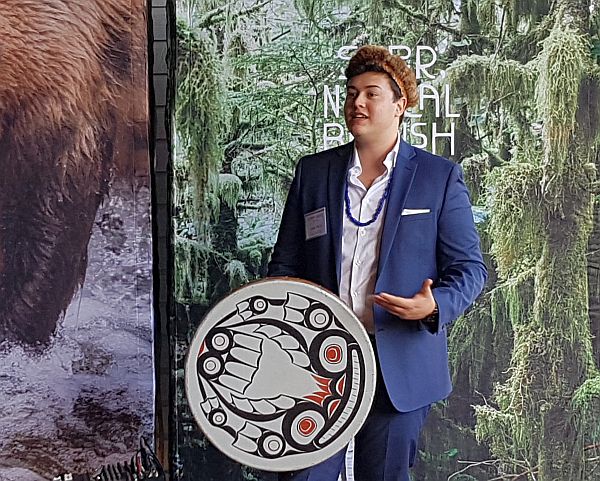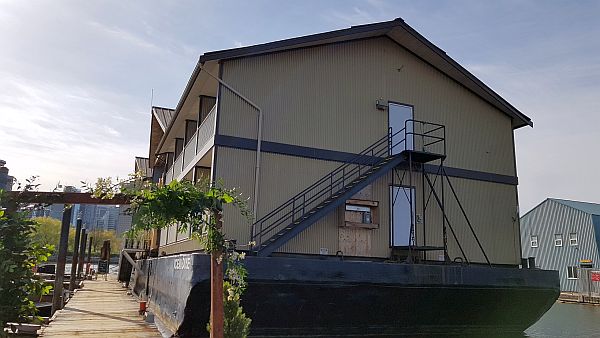 Ocean House has been in dock in Vancouver being rebuilt from a previous floating lodge. I was invited to tour Ocean House before it embarks on its two-week voyage up to Haida Gwaii, where it will start receiving guests on June 3, 2018.  I am always impressed with our indigenous heritage, and I love that this group have built this lodge to help show you their land and educate you through tours and their arts.  Once I, and the other invited guests, were aboard, we were greeted by one of the members of Haida Enterprise Corporation (HaiCo) with a traditional welcome song together with drumming.  A few more songs and we were singing along in the Haida language giving thanks (How'aa) for everything around us.
The Guest Rooms, Dining, Lounge, and Spa
There are twelve Guest Rooms to accommodate twenty-four guests at a time.  There are some larger rooms for families, while the other rooms are meant for two people.  Each room has Haida art in it, from wall hangings to cushions with buttons.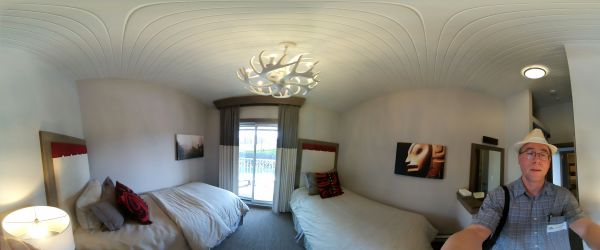 When you are hungry we were told that the chefs can cook something special for you if you ask, and if you need a picnic basket to go on a tour of the island they will make that for you as well.  BC VQA wine is also available for you to sip and enjoy with your meal in the dining room, as well as in the lounge on the second floor.  The dining room and the lounge has floor to ceiling glass windows so that you can enjoy watching the ocean, eagles, and any other sea life that passes by.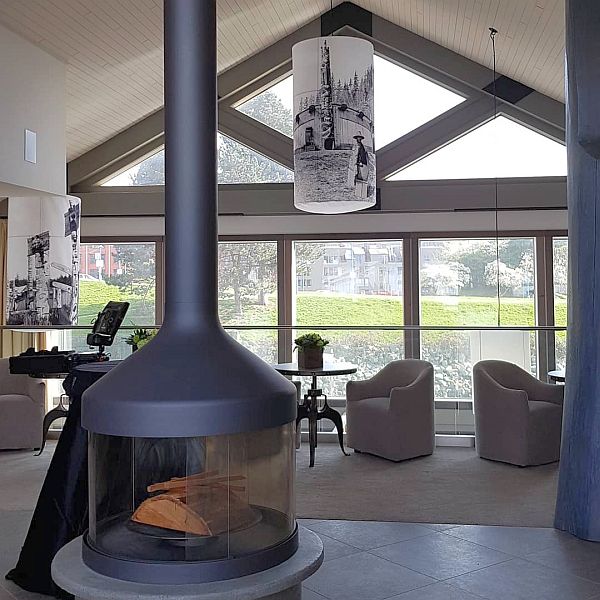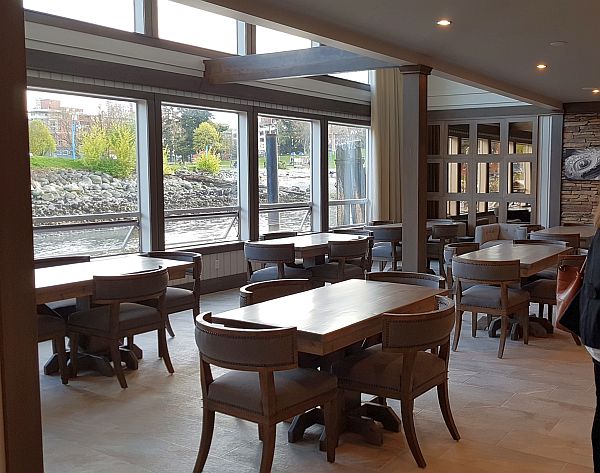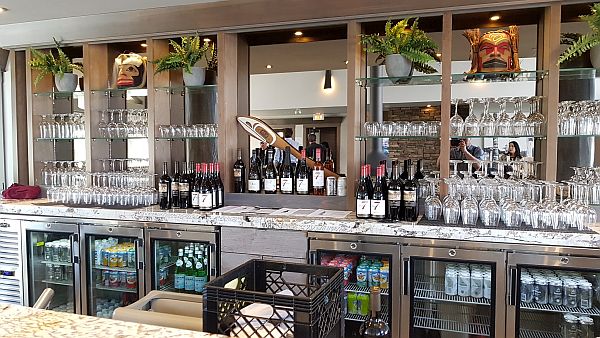 The spa has a dry and a wet sauna, as well as rooms for massage and a hot shower. Imagine spending a day hiking the beautiful scenery, then coming back for a long massage, hot shower, then up to the lounge for a glass of BC wine, followed by dinner!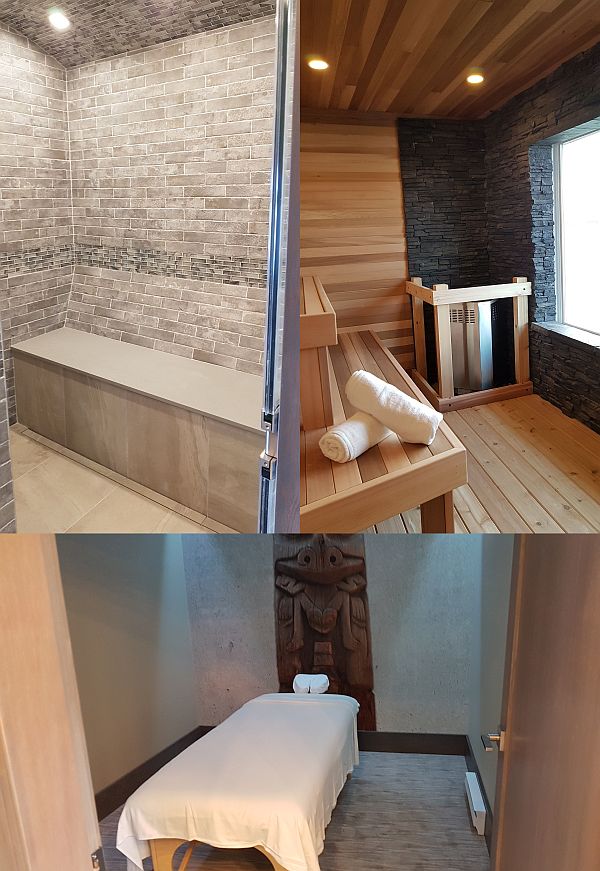 There is also a theatre to watch movies on a larger screen and a gift shop where you can buy some souvenirs of your trip.
Trip Packages
Ocean House offers 3 all-inclusive packages, which includes a flight from the Vancouver south terminal up to Skidegate (1.5 hours), followed by a 7-minute helicopter flight to the eco-lodge.  In less than 2 hours you can be enjoying yourself at Ocean House!
3-nights, starting at $4410/guest
4-nights, starting at $5880/guest
7-nights, starting at $8810/guest
You can add options such as an additional helicopter or floatplane tours, visit the K'uuna Llnagaay Village Site, fishing (catch and release) and more.  Come and enjoy supernatural British Columbia at Haida Gwaii.