The newly released 2017 Quails' Gate Rosé is the perfect pairing for your spring and summer get-togethers.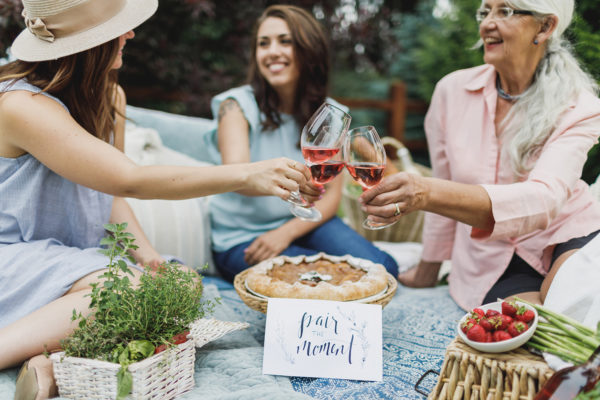 Everybody loves Rosé and now is the perfect time to sip a 2017 Quails' Gate Rosé to celebrate the arrival of Spring. Time to chill out on the deck or patio with friends and a cool glass of Rosé.
2017 Quails' Gate Rosé will make the perfect pairing for Mother's Day (Sunday, May 13th), or anytime, pair with friends and enjoy.  A very affordable wine under $20. Buy online at Quails' Gate Rosé #PairtheMoment

A classic summer sipper, the 2017 Rosé is fresh, approachable and fruit-forward. An easy-going dry Rosé, this wine delivers exceptional flavour and value. This year's Rosé is a blend of Gamay Noir (50%), Pinot Noir (40%) and Pinot Gris (10%).
A beautiful salmon pink in the glass, notes of red berries, melon and fresh herbs lead to a refreshing, dry finish. The perfect patio, poolside or picnic pairing.
With its incredible versatility, this wine would pair well with a variety of dishes including fresh caprese salad, pizza or roasted chicken with rosemary.
Vintage:2017
Wine Type:White Wine
Varietal:Gamay Noir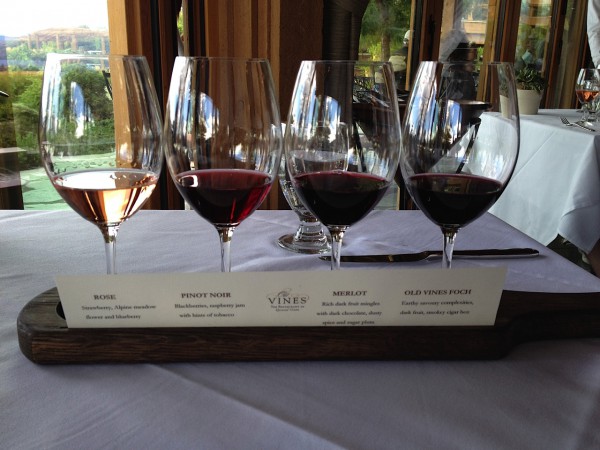 Flashback to a previous visit to Old Vines Restaurant at Quails' Gate and a flight featuring Quails' Gate Rosé, Pinot Noir, Merlot, Old Vines Foch. Anytime is Rosé time.
#PairtheMoment
#roseallday #rose #rosé #roséallday #explorebc #explorebcwine #bcwine #drinklocal #wine #inspiration #foodandwine #sustainable #wine #winery #winetime #winelover #explorekelowna #picnic