Best Selling Canadian Author Shelley Adams Makes it Number Five
Whitewater Cooks – More Beautiful Food Serving Up Spring

It's time to make more room on the cookbook shelf – Whitewater Cooks author Shelley Adams has released her latest book, 'More Beautiful Food' to add to your collection.
More Beautiful Food is the fifth book in her series, Whitewater Cooks, and is an 'eat with your eyes first' kind of cookbook.  Each recipe is both beautiful to look at and delicious to enjoy.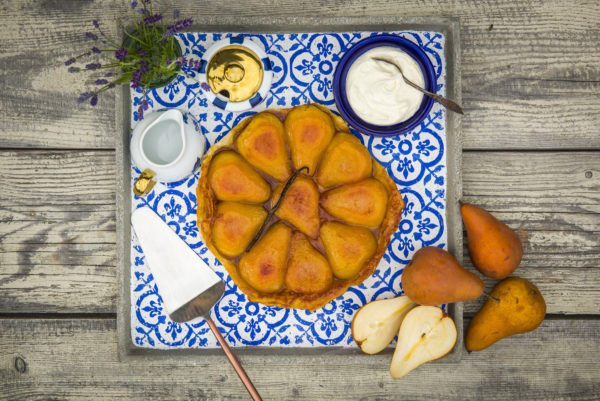 As with her other Whitewater Cooks books, the recipes are accompanied by mouth-watering full-page colour photos and the recipes are simple, healthy and fool-proof. Ingredients and method are simply presented and Shelley has been sure to add helpful hints when needed.  This latest release is filled with dishes that are go-to recipes that Shelley and her family enjoy.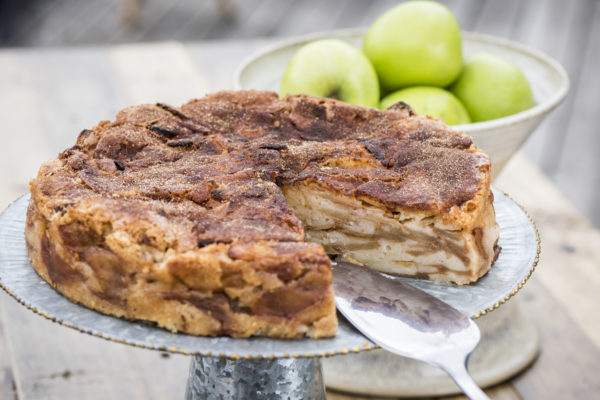 Shot on location at Adam's Kootenay Lake home, the photos are bright, colourful and some feature her long-time friends and family, creating a warm, relatable, 'want to join the party' vibe.  'More Beautiful Food' brings a burst of spring into your homes and kitchens.
A sampling of recipes in More Beautiful Food: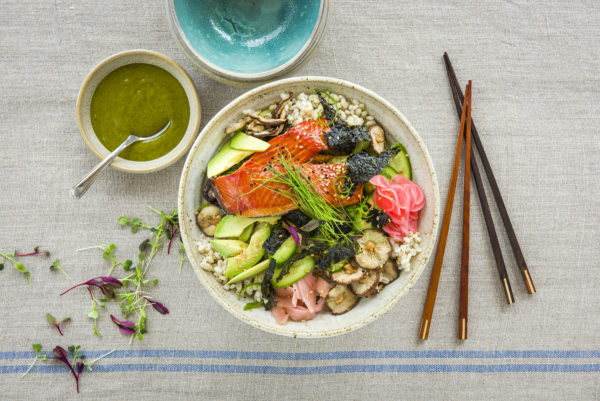 Beautiful B.C. Bowl – a sushi inspired bowl complete with protein, grains and veggies.  This bowl is so beautiful it even graces the cover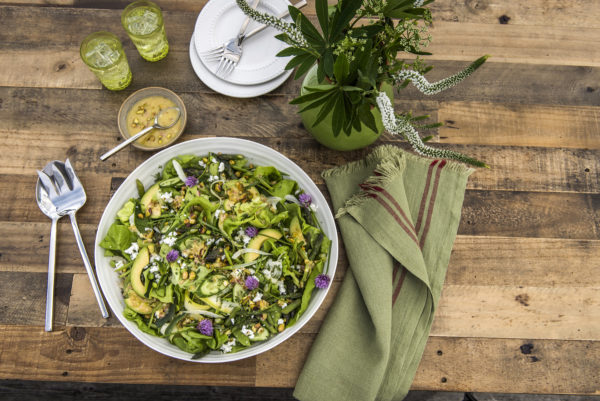 Totally Green Salad – Anything green can be added to a bed of greens – artichokes, shaved fennel, garden peas…the green list goes on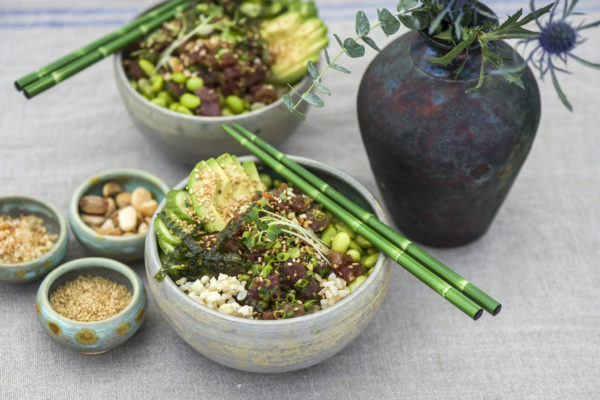 Tuna Poke Bowl – Inspired by a dish created by her son Connor in Maui, the secret ingredient is macadamia nuts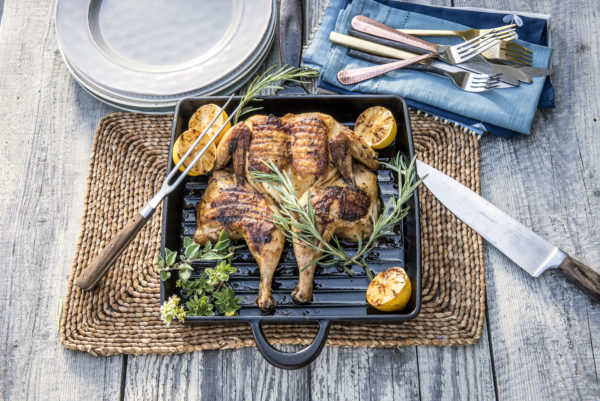 Grill Pan Split Chicken – The perfect chicken dish for on the BBQ
Celebrating 20 weeks and counting on the BC Best Sellers list, Whitewater Cooks – More Beautiful Food is the perfect gift for Mother's Day and for anyone gearing up for warmer weather cooking and BBQ season.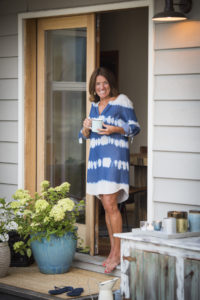 About the Author, Shelley Adams
Shelley Adams is the chef and driving force behind the best-selling Whitewater Cooks series. After starting her career as a caterer to the movie industry in Vancouver, Shelley became the creative director of the Fresh Tracks Café and owner of Whitewater Ski Resort in Nelson, B.C. She soon became celebrated for her innovative and delicious menu options. Shelley's first cookbook, Whitewater Cooks –  Pure, Simple and Real Creations from the Fresh Tracks Cafe was soon followed by three other national bestsellers, Whitewater Cooks at Home, Whitewater Cooks with Friends, Whitewater Cooks with Passion and the latest Whitewater Cooks More Beautiful Food.  The Whitewater Cooks series of cookbooks has sold over 200,000 copies since 2015.
In 2017, Shelley launched a series of four Whitewater Cooks sauces, the addictive Glory Bowl dressing, Honey Curry Vinaigrette, Miso Ginger Marinade and Maple Balsamic Dressing.
Shelley is a force of nature thriving on non-stop activity and on creating amazing meals for friends and family. Shelley and her husband Mike's two children, Ali and Conner, create great meals for their friends at university with their dog-eared copies of their mother's cookbooks.   Shelley and Mike live on the shores of Kootenay Lake with Pants, their elusive cat.
Press release: Spatula Media
Images: GLUNS