Actually it was known as The Keg & Cleaver back in the days when your parents were looking for steak and a night out. Originally a single location restaurant on the North Shore started in 1971. Now it's one of the most recognizable steakhouses with multiple locations in the Lower Mainland and Whistler.
I admit I was a patron in the 70's and still remember the iconic line "Hi, I'm (add name here) and I'll be your server tonight". Yes they still say that but almost everything else has changed. The only board that comes to the table has a deliciously warm sour dough loaf of bread on it not your steak.
Recently I ventured out to the Keg on Alberni Street to check out just how far this local steakhouse has come over the years. I can definitely state unequivocally that the Keg is, in my opinion, the best steakhouse in the city.
This location does not disappoint. After either a climb up a staircase that would challenge a mountain goat, or a brief elevator ride (hey, I was wearing heels) we walked through a breezeway and first came upon the Keg bar/lounge. What a cool spot, more upscale than I would have expected with both indoor and covered outdoor patio space anchored by a modern open fireplace. If that isn't enough to keep your tootsies warm there are also gas heaters to make your evening warm and relaxing.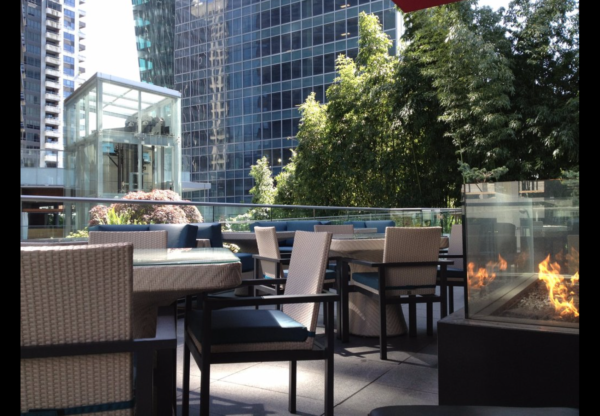 A few steps away you enter the quiet and understated Keg restaurant. The room is stylish and sophisticated with multi levels, just enough chic lighting to create a subdued ambience. Leather clad banquette style booths on the upper level are the perfect place for an evening out or a date with someone special. Cozy and romantic we felt like we were the only ones in the restaurant.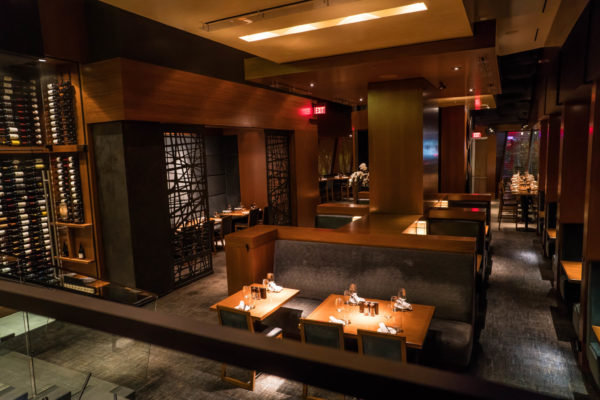 Dining room manager Andrew Forsyth not only knows good service he is a knowledgeable sommelier who made our evening particularly memorable. The Alberni location has a fine selection of "Captain's List" wines and Andrew's suggestion of a French bubbly to start was an excellent choice. Piper Heidsieck Brut Champagne had light, tingly bubbles and a creamy finish.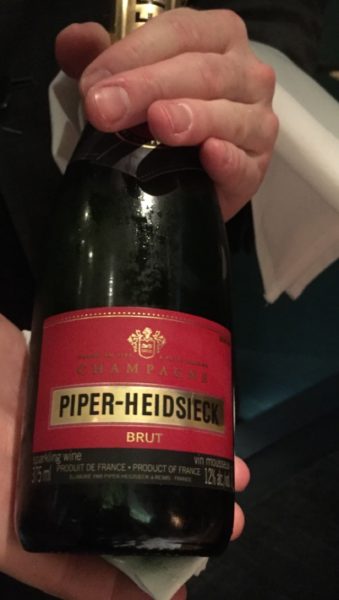 It is the Keg after all so we definitely chose to go "old school" which for us means nothing but the steak and lobster will do. Add the baked potato with all the trimmings and a seasonal vegetable and you're in heaven. But first we started with the stuffed mushrooms just to be that little more indulgent.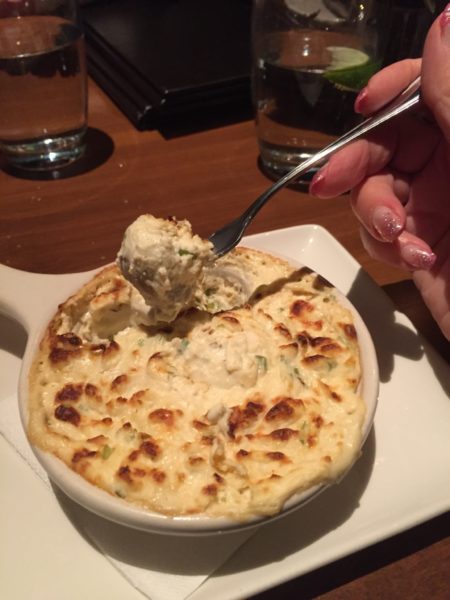 The Keg is the only steakhouse that I've been to that actually cooks my steak exactly right.  The menu offers several options from cold rare to well done (horrors) . I like my steak medium rare, bloody but warm in the centre. To get that I usually order "rare" and it comes anywhere to close to overcooked anywhere else. The Keg grills their steaks the way they are supposed to be cooked and does not finish them in the oven. Every cut is tender and succulent from the New York to the Filet Mignon. Nothing beats a good steak except maybe the addition of a flavourful lobster tail. Yes we did.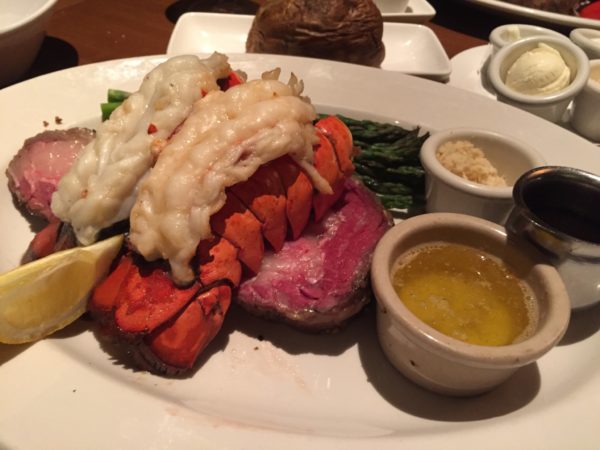 Dinner was excellent and we paired with a Spanish Casajús Ribera Del Duero Vendimia Saleccionada which was smooth with rich dark fruit, flavourful with ripeness and pleasant aromas.

BLUE RARE COOL, BLUE CENTER; RARE COOL, BRIGHT RED CENTER; MEDIUM RARE WARM, RED CENTER
MEDIUM WARM, PINK CENTER; MEDIUM WELL HOT, TRACE OF PINK; WELL DONE HOT, FULLY COOKED
CHICAGO CHARRED, COOKED TO ORDER
PREMIUM CASUAL DINING IN DOWNTOWN VANCOUVER'S WEST END
The Alberni Street Keg is one of the top casual dining destinations in Vancouver's West End. Close to the waterfront and downtown core The Keg on Alberni Street is popular with both Vancouver tourists and locals for lunch, dinner, and late night drinks. Sitting beside the fireplace in the traditional lounge or experiencing Vancouver from the patio, visiting The Alberni Street Keg is always part of a great evening.
The Keg on Alberni Street boasts a diverse menu pairing famous steaks with delicious fish, chicken, and vegetarian dishes. Enjoy a signature cut like Filet, Sirloin, or a New York beside classic steakhouse sides like loaded baked potatoes or crispy french fries. Lighter options include salmon and lobster dishes, while new takes on classic burger and prime rib recipes balance the menu between established classics and new favourites. Relax with a specialty cocktail while bonding over sharable appetizers and be sure to indulge in one of The Alberni Street Keg's gourmet desserts. Anyone looking for a fun casual atmosphere and delicious food always leaves The Alberni Street Keg with a smile on their face.
AMENITIES
Free Wifi
Patio
Wine List
Wheelchair Accessible
Gluten Friendly Options
Fireplace
Vegetarian Options
Kids Menu
Specialty Cocktails
Happy Hour
Restaurant interior and patio images courtesy of the Keg Alberni Street.