With the weather getting warmer and the nights getting longer, it's officially BBQ season and what better day to BBQ than Canada Day? When you have everything from veggies to burgers on your BBQ, you need a drink that doesn't overpower or underwhelm.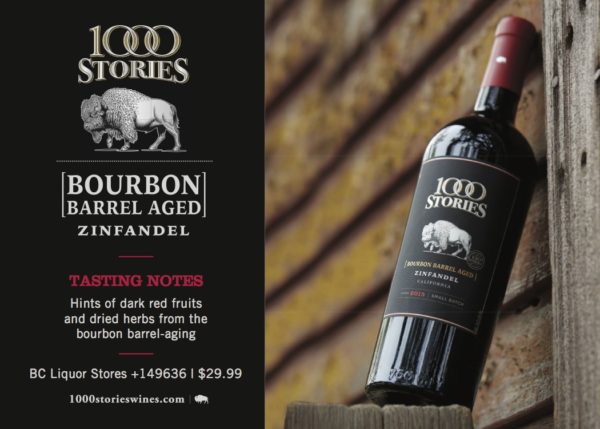 Recently I attended a tasting of the 1000 Stories Bourbon barrel aged Zinfandel and it was absolutely delicious. Juicy and rich and it would make a terrific BBQ wine. 
Just in time for Canada Day, 1000 Stories has created three recipes for the best BBQ bites to pair with 1000 Stories Zinfandel.
You're going to love pairing the 1000 Stories Zinfandel with any of these great recipes. Enjoy and Happy Canada Day.