Feast of Fields is FarmFolk CityFolk's annual local food celebration and fundraiser, highlighting the contribution local chefs, restaurants, farmers, ranchers, fishers, food artisans, vintners, brewers and distillers make to our local economy. It emphasizes how they are connected to the land, support the regional economy, and create the most delicious local, seasonal and sustainable flavours BC has to offer.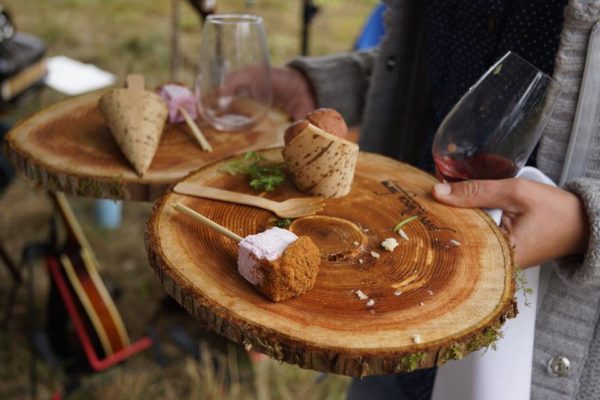 2018 marks the 10th Anniversary of Feast of Fields in the Okanagan and will be held at the Father Pandosy Mission in Kelowna on August 12th from 1-4pm.
The Okanagan Feast was voted "Best Food Event" in the Okanagan Valley by readers of Okanagan Life Magazine in their annual Reader's Choice Awards.
This gourmet wandering harvest festival is Canada's largest and longest running local food celebration, and over the past 24 years FarmFolk CityFolk has hosted more than 50 Feasts.
Guests are invited to taste, sip, and enjoy the local, zero waste creations from more than 40 of British Columbia's best food and beverage providers, presenting a true reflection of the incredible offerings in their own backyard.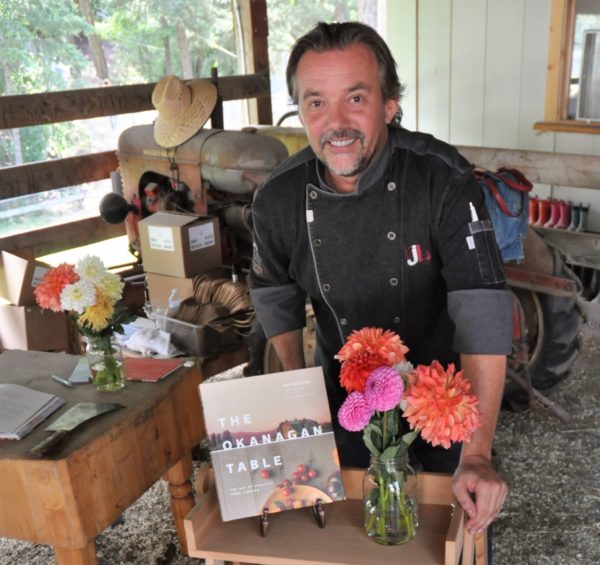 The participating producers in this year's event include 14 wineries, 4 breweries, 3 distilleries and 3 cideries, and a selection of the best-known names in local food, such as RauDZ Regional Table by Chef Rod Butters, Oak + Cru at the Delta Okanagan Hotel, and Quaaout Lodge at Talking Rock Golf Resort in Chase.
Many are previous supporters, and we're excited to welcome newcomers Boundary Brewing Co, Two Wolves Brewing, Salt + Brick, Urban Distilleries, Freddy's Brewpub, Roots and Wings Distillery, Salty Fig Catering Co.  and Mara Jernigan, self-described chef, farmer and environmentalist from the Summerhill Estate House.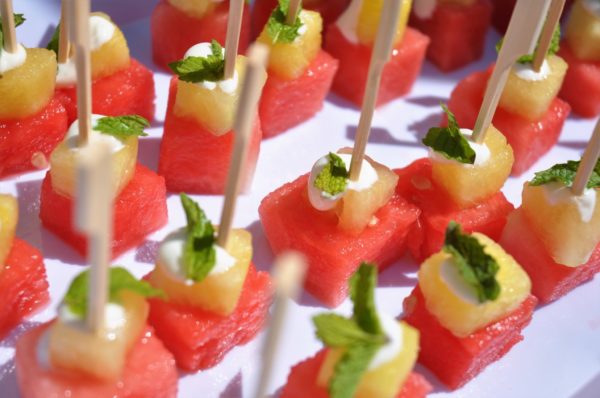 FarmFolk CityFolk is a not-for-profit society that works to cultivate a local, sustainable food system. Proceeds from Feast of Fields support the continuing efforts of FarmFolk CityFolk in each of the regions where the events are held. The funds are needed to help our farmers and food businesses by training the next generation of farmers and providing access to capital and markets, protecting our farmland by keeping it in production, and to engage the public to support local food businesses – including the participating food and beverage artisans and producers you will find at Feast of Fields. We have also raised the flag on important issues like food security, GMO's, and the plight of our bees.
For more information on all our projects past and present, please visit www.farmfolkcityfolk.ca.
For a full list and profiles of participating chefs and makers, the host farms, and to buy tickets visit www.feastoffields.com.