Aburi sushi pioneer Miku celebrates 10 years with anniversary tasting menu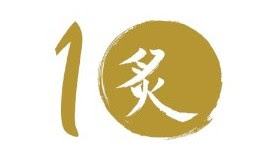 In 2008, restaurateur Seigo Nakamura opened Miku in its original West Pender location with a goal to reinvent modern Japanese in Vancouver. Now a decade later, aburi sushi pioneer Miku (70-200 Granville Street) celebrates 10 years with a special anniversary Kaiseki tasting menu. From October 1 to October 30, guests can enjoy six courses featuring its popular aburi "flame-seared" oshi sushi, aburi premium nigiri, and modern Japanese dishes served on Arita plateware.
"It has been incredible to see the growth of Miku and Aburi Restaurants Group these short 10 years," explains Seigo Nakamura, owner of Aburi Restaurants Group, which includes Miku, Minami, Gyoza Bar, and Miku Toronto. "I am very humbled by the fact that we were able to create a new trend in Canada with aburi sushi and continue to innovate this concept with the Aburi Prime last year. And, while doing so, giving our guests an exceptional experience in all areas – from quality of food, service, to ambience. We couldn't have made it this far without our dedicated team and loyal guests. I'm excited to share with everyone what we have planned next for Aburi!"
Miku's Anniversary Kaiseki tasting menu is $110 per person with optional premium sake pairings for $50. Guests are gifted with a limited supply of Miku's exclusive chopsticks and rocks stand – two items that guests always ask about when dining at the restaurant.
Anniversary Kaiseki
AMUSE BOUCHE
Wagyu Beef Carpaccio
asian pear, jalapeño ponzu, asian greens
Matsumoto Shuhari Aiyama Junmai Daiginjo
ABURI SASHIMI & TARTARE
BC Botan Ebi
yuzu orange salsa, dried olive
Hamachi
avocado coulis, golden tobiko
Chū-toro Tartare
togarashi masatake sauce, parsnip crisps
Niwa no Uguisu Junmai Ginjo
SEA
Lobster Bouillabaisse
half lobster tail, scallop, mussel, clam, served with iwanori butter baguette
Yoshi no Gawa Gokujo Ginjo
LAND
Filet Mignon
AAA sterling silver, roasted market vegetables, veal jus, wasabi pickles
Gold Omachi Junmai Daiginjo
10TH ANNIVERSARY SUSHI
chef's selection of Aburi Oshi, roll, and nigiri sushi
Salmon Oshi Sushi
pressed BC wild sockeye salmon, jalapeño, Miku sauce
Ebi Oshi Sushi
pressed prawn, lime zest, ume sauce
Miku Roll
salmon, crab, cucumber, rolled in tobiko, Miku sauce
Aburi Toro Nigiri
snow radish, micro shiso
Aburi Kanpachi Nigiri
umami negishio, amaranth
Aburi Hotate Nigiri
karasumi roe, sea asparagus
Aburi x Yoshi no Gawa Aburi Ginjo
DESSERT
Matcha Grand Marnier Tiramisu
grand marnier infused matcha almond sponge, mascarpone mousse, vanilla sablé, white coffee ice cream
Shuawa Junmai Daiginjo Sparkling
"We cannot wait to see what
the next 10 years will bring, but one thing's for sure, we will continue to innovate modern Japanese cuisine through research, creativity, and passion," adds Nakamura.
For more information about Miku, please visit www.mikurestaurant.com.
About Aburi Restaurants Canada Ltd.
"I don't just want a business, but want to create a culture and a community." – Seigo Nakamura
Seigo Nakamura, owner of the Tora Corporation in Japan, is the visionary behind Aburi Restaurants' Miku, Minami and Gyoza Bar. His unique concepts and business strategies have led to the creation of Aburi style cuisine and the Ningenmi philosophy. A trendsetter in all aspects, Seigo is never happy with settling for the norm. His unique twist on Aburi cuisine was created over a decade ago, by fusing the idea of traditional Japanese flame-searing with the decadent and creamy sauces of French cuisine. With a new cuisine in mind, he set out to introduce Ningenmi and the idea of Omotenashi service in the western world.
Literally translated 'the human flavour,' Ningenmi is a Japanese term used to refer a person with outstanding humanly qualities: sincere, thoughtful and passionate.