Pacific Theatre presents a With A Spoon production in association with Rumble Theatre
THE WOLVES by Sarah DeLappe
"Push further than you think you can – and keep on pushing, cause God damn it, I want to WIN."
Oct 19 – Nov 10
Under the cold lights of an indoor soccer field, nine teenage girls prepare for a game. As they drill and stretch, their lives spill onto the Astroturf in a tumble of vulnerability, goofiness, and ferocity. "I just don't get what the big deal is about, like, self-knowledge," one player ponders, while others bicker about the Khmer Rouge, how to take a good silly photo, and the avalanche of small-giant moments that comprise teenage life.
Pacific Theatre is proud to present Sarah DeLappe's The Wolves, which began its life at the theatre in the spring of 2017 as an apprentice project for Danielle Klaudt and Paige Louter. Their brief run sold out, and now the wolves are returning to the Pacific Theatre field for a four-week season slot. "Rehearsing, performing, and watching this play is a riot," said Klaudt and Louter, who are acting in and co-producing the extended run. "It's funny, loud, athletic and heartfelt. Sarah DeLappe has captured the awkwardness and passion of adolescence to a tee, but she does it in a way that takes young women seriously."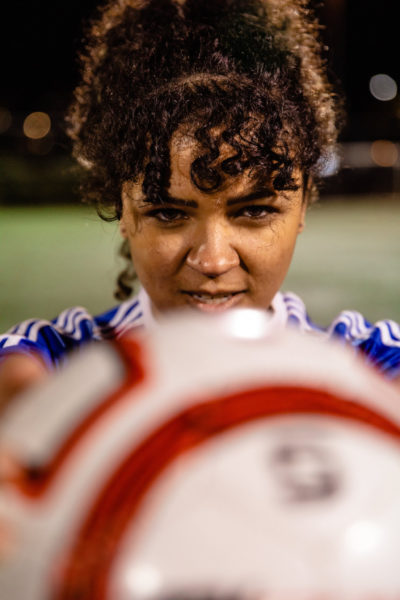 DeLappe began her theatre career as an actor, but found the slate of roles available to her dispiriting. "I was staring down the barrel of what it means to be a young woman in this industry, how it entails objectifying yourself and putting yourself out for roles like the stripper with a heart of gold or the girlfriend until you're the mother," she said. The Wolves– her first published play, which she wrote at 26 – was a Pulitzer Prize Drama finalist in 2017, and made the New York Times' list of the best 25 American plays written since Angels In America.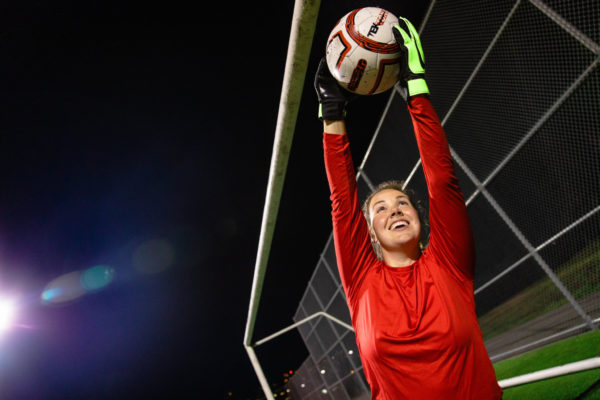 The young women of With A Spoon Theatre resonate with DeLappe's frustration, but also with her belief that there is space for these complex teenage girls and their stories on local stages. The cast and crew include former Pacific Theatre apprentices, recent theatre school graduates, and independent actors and designers: young wolves poised to break out of the pack. "By partnering with us, Rumble and Pacific Theatre have shown faith in emerging female artists in our city," said Klaudt. "The future of Vancouver Theatre is bright!"
The Wolves opens Friday, October 19th and runs until November 10th at Pacific Theatre.
RAVE REVIEWS
"Incandescent, atomic girl power."
— The New York Times
"The writing is so sharp…I felt a nostalgia for memories I don't even have."
— Forbes
"A coming-of-age play that quietly digs deep while creating the illusion of simple fly-on-the-wall observation."
— The Hollywood Reporter
ARTISTIC TEAM
Directed by Jamie King. Featuring Georgia Beaty, Tanja Dixon-Warren, Danielle Klaudt, Kim Larson, Paige Louter, Jalen Saip, Shona Struthers, Amanda Sum, Montserrat Videla, and Ali Watson. Produced by Danielle Klaudt and Paige Louter. Lighting Design by Nicole Weismiller. Sound Design by Matthew MacDonald-Bain. Costume Design by Chantal Short. Stage Management by Victoria Snashall.
| | |
| --- | --- |
| Details: | THE WOLVES by Sarah DeLappe |
| When: | Oct 19 – Nov 10, Wed-Sat at 8pm with 2pm matinees Saturdays. Pay-what-you-can preview Oct 18. |
| Where: | Pacific Theatre, 1440 W 12th Ave (at Hemlock), Vancouver, BC |
| Tickets: | $20-36.50 (not incl. HST). To book visit pacifictheatre.org or call 604.731.5518 |