Eclectic Range of Brazilian Music Showcased in Mesmerizing
Two-Night Performance at Vancouver Playhouse
In honour of the 60th anniversary of the birth of Brazil's esteemed Bossa Nova musical movement, Vancouver Latin American Cultural Centre Society (VLACC) presents a dazzling concert showcasing Brazil's multi-faceted musical culture in Aquarela do Brasil: An Explosive Celebration of Music and Dance, November 8 & 9, 2018, 8pm at Vancouver Playhouse. Created by internationally renowned percussionist Sal Ferreras, an ensemble of award-winning musicians and dancers will ignite the stage with some of Brazil's most infectious musical styles, from Rio's exuberant carnaval rhythms and Bahia's iconic samba-reggae to the fiery steps of Recife's frevo, soulful choro classics, and lyrical Bossa Nova melodies.
"Over the past 60 years, the signature eclectic rhythms of Brazilian music and dance has captured the world's imagination," says Sal Ferreras, a B.C. Entertainment Hall of Fame inductee and beloved Vancouver-based world music percussionist-producer. "From the early twentieth century, when Brazilian music and dance was first introduced to a global audience through enchanting films and international sensations such as Carmen Miranda and Joao Gilberto, the world has been charmed by the country's vibrant mix of infectious rhythms and colourful cultural heritage. Effortlessly infusing its way into mainstream pop culture, Brazilian music and dance has made an undeniable impact on the world, profoundly transforming the global contemporary music scene. This innovative concert is a tribute not only to the richly diverse cultural traditions of Brazil, but also to its incredible influence within the world."Brazilian music exploded into pop culture with Walt Disney's festive animated short also named
Aquarela do Brasil,
which catapulted Ary Barroso's 1939 musical hit of the same name into the international spotlight; numerous Hollywood hits starring the scene-stealing and intoxicating Carmen Miranda; the international release of the evocative single
Chega de Saudade
, launching Brazil's Bossa Nova phenomenon; and the romantic tragedy
Black Orpheus
, a 1959 French film shot in a Brazilian
favela
(slum) of Rio de Janeiro, which became an instant worldwide sensation. The film was particularly lauded for its original soundtrack featuring Brazilian composers, Antonio Carlos Jobim and Luiz Bonfa, as well as recording artist Joao Gilberto, solidifying Bossa Nova's influence on the global jazz landscape.
Harkening back to a golden era of vivacious tempos and evocative melodies, Aquarela do Brasil will invigorate audiences with a program of thoughtfully curated musical compositions reflecting Brazil's diverse musical heritage, including pulsing samba and frevo numbers, and soulful choro and Bossa Nova tunes. The evening's ensemble will perform fan favourites from Brazilian music legends such as Ary Barroso, Mario Filho, Antonio Carlos Jobim and Vancouver's own Brazilian-Canadian guitarist Celso Machado, whose compositions are infused with the rich knowledge of the traditional music of Brazil.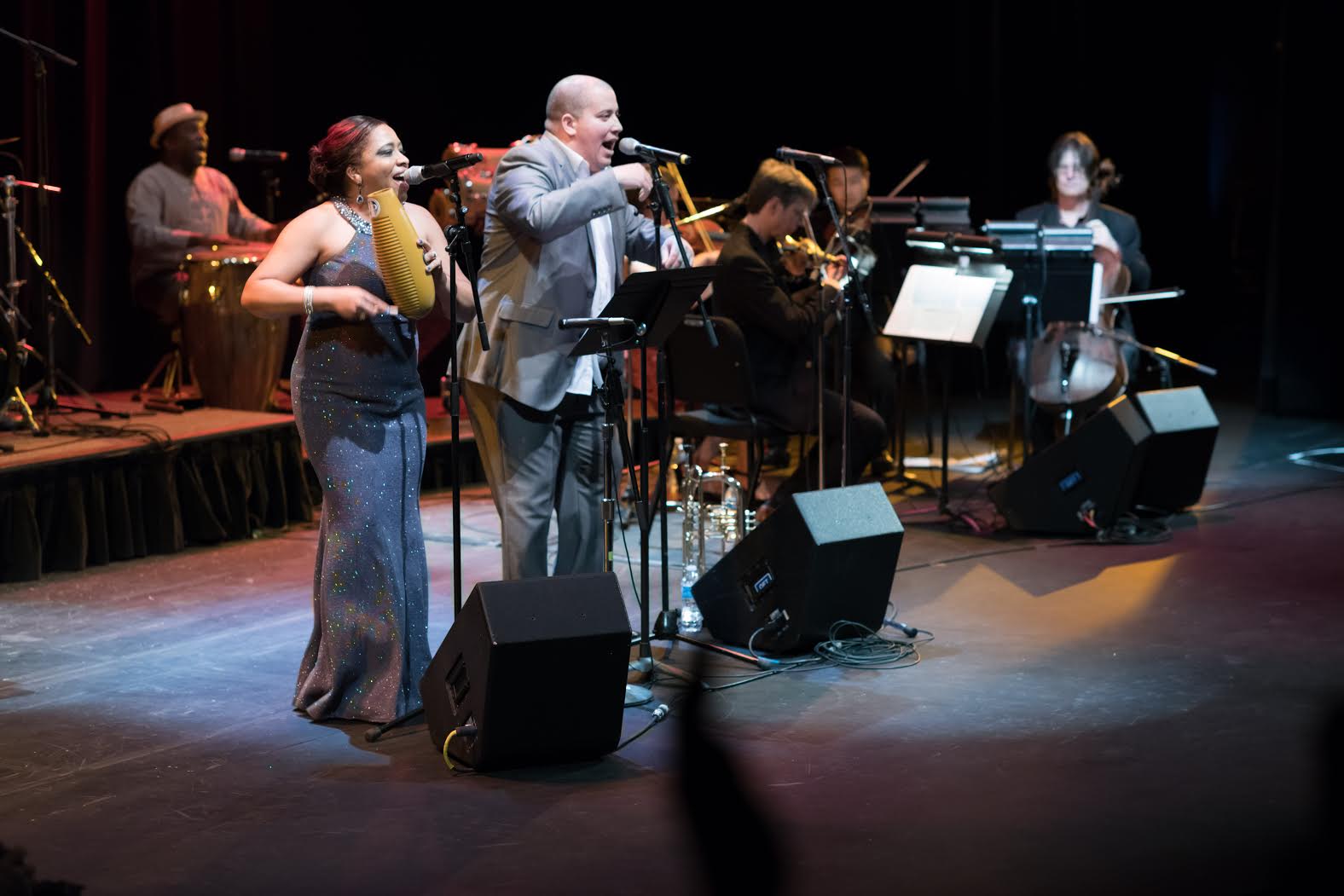 Ferreras will lead a line-up of award-winning and internationally acclaimed performers, featuring trumpeter and bandleader John Korsrud, guitarist Celso Machado, saxophonist Tom Keenlyside, bassist Jodi Proznick, pianist Miles Black, Brazilian tambourine sensation Liam MacDonald, trombonist Rod Murray, percussionist Toto Berriel, and the electric dancers and drummers of Vancouver's Aché Brasil.
VLACC's 2018 annual signature cultural event, Aquarela do Brasil will delight enthusiastic audiences with a vast array of beloved musical styles, helping further educate and celebrate the richness of Latin American culture in Canada. A forum for artistic expression and visionary performance, the concert will unite an ensemble of internationally lauded musicians for an evening of joyous revelry, supporting numerous Latin American-Canadian artists and showcasing Brazil's finest heart-pumping rhythms.
Listen to a playlist of songs that inspired the concert on Spotify: bit.ly/brazilconcert
About Vancouver Latin American Cultural Centre Society (vlacc.ca)
The Vancouver Latin American Cultural Centre Society (VLACC) is a non-profit organization whose mission is to contribute to the education and cultural legacy of all Canadians by exploring and sharing a deeper understanding of Latin American arts and culture.
Incorporated in 2012, VLACC serves as a cultural hub in Vancouver, offering a diverse range of multi-disciplinary programming and events, including cultural performances and speaking events, educational classes and workshops, and film, music, dance, and theatre activities. VLACC liaises with community groups, universities, international festivals, funders, consulates and governments to rally support for creators deserving of attention.
LISTING INFORMATION
Vancouver Latin American Cultural Centre Society presents
Aquarela do Brasil: An Explosive Celebration of Music and Dance
Date:
November 8 & 9, 2018 at 8 p.m.
Ticket Prices:
From $20
Address:
Vancouver Playhouse
600 Hamilton St, Vancouver, BC
Tickets & Info:
BrownPaperTickets.com
Website:
vlacc.ca