Arriba! The ever-growing Kingsway x Fraser restaurant community has just been joined by a pop-up Latin flavour infusion with the opening of Poquitos Cantina.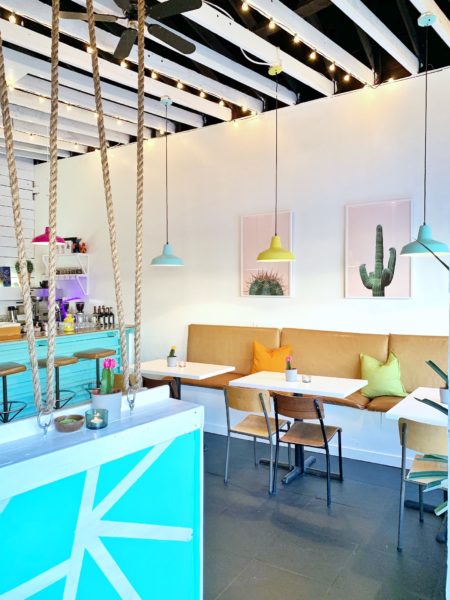 Taking over the original location of neighbohood mainstay, The Black Lodge (which has since moved to fresh new digs closer to Main Street), Poquitos aims to bring a vibrant mix of Mexican and South American inspired dishes, cocktails and ambiance to the happening five point corner.
With a hush hush soft opening under their belt last Thursday, Poquitos is ready to celebrate their Grand Opening this coming weekend with all day Happy Hour offerings running Friday through Sunday.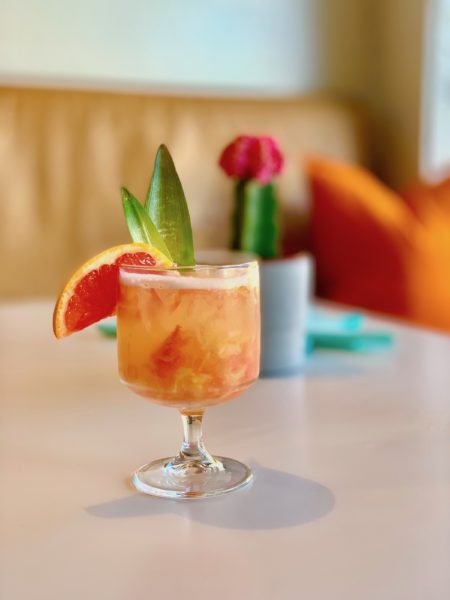 "I love flavour and I love spice", Owner + Head Chef Luc Leimanis shares. "I've seen and sampled so many unique dishes during my travels throughout Mexico and, combined with my years as a Chef, I've taken inspiration from all of my favourites to create our tapas style menu. I've played with taste to build my own versions of Latin classics that not only we enjoy, but that are designed for your mouth to love as well." A few of the highlight features of Chef Luc's caliente new offerings for the Poquitos table include a Chorizo Arepa Stack and his Honduran Ceviche, which bring unique twists on the classic dishes to Vancouver.
Leimanis has partnered in this pop-up cantina endeavor with his wife, Lisa Leimanis (who together own Railtown hotspot The Uncommon Cafe) as well as Jennifer Scott, local public figure and Interior Designer of A Good Chick To Know. The trio, who are lifelong friends, each bring their areas of expertise to the game: culinary, business and design, with the collective goal of creating an unpretentious neighbourhood haunt for great cocktails and delicious tapas with a Latin flavour.
When asked about the unique nature of the pop-up restaurant concept, Lisa discusses why the idea works well in the ever-developing neighbourhoods of Vancouver – especially the Fraser area, which has seen substantial growth over the last number of years. "As we see more development application signs go up over the city and pending demolition of many of Vancouver's older buildings, it provides a really interesting opportunity for small businesses like us to take over spaces that may not be around for long and give them temporary fresh life while joining and contributing to the surrounding communities."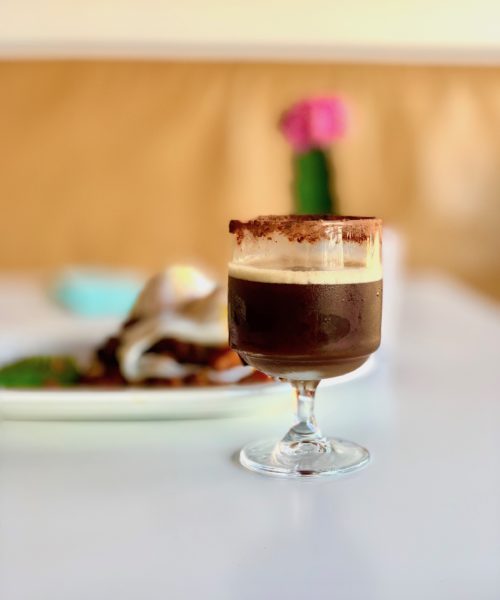 The small space, which aptly earned the cantina it's name, reflects the fun, laid back authenticity the Poquitos team was initially inspired by. A full departure from the previous decor, the room has been given a bright facelift with fresh whites and heavy pops of the tropical Central + South American palettes. When asked about the design inspiration, Scott explains, "we wanted to establish the playful vibe we love so much about Mexico in our space to create a room that feels instantly inviting and encourages people to have fun. I found so much inspration during our most recent trip to Isla Holbox and really wanted to hone in on some of those elements with the details and colourways of the restaurant. This isn't a serious place – we love to have a good time – and I think our decor is a true reflection of that."
Poquitos doors are open at 630 Kingsway for dinner from 5 pm to late on weekdays (closed Mondays), and 9 am to late on weekends. For the full menu and other details, check out  and follow along with the the
Poquitos Cantina
. social story at @poquitosvancouver.