Magomano Girls High School is a boarding school in Kenya where girls spend more time than in their own homes, living in deteriorating and overcrowded dormitories. One Girl Can is committed to rebuilding these dorms, creating safe and healthy living conditions that provide girls with the dignity and confidence needed to be successful in their studies.
With a goal of $40,000, One Girl Can is excited to launch a dynamic holiday campaign with different areas of focus that will raise the necessary funds to cover all the building expenses. From an online winter auction, to holiday greeting cards, and a partnership with AG Hair, One Girl Can is dedicated to reaching its goal before the New Year.
Online Winter Auction
Bid live from November 2nd to November 16th, 2018
With donations from Vancouver-based companies, such as Nita Lake Lodge, Cactus Club, and Aritzia, users can easily bid online and "win" goods and services that will make great gifts while also giving back.
Onegirlcan.com/auction Holiday Greeting Cards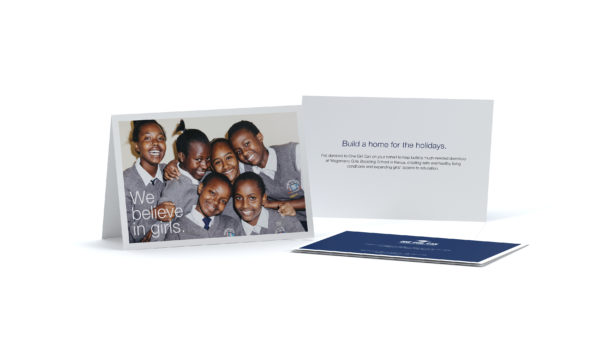 Available for purchase November 16th to December 24th, 2018
Buy a pack of
five cards for $25 or 12 for $50
and gift to teachers, dinner party hosts, secret Santas, and the like in lieu of traditional presents. The holiday greeting cards features photography from One Girl Can's most recent trip to Africa with LA-based photographer Adam Amengual, who volunteered his time to document the trip. Available online at
Onegirlcan.comGiving Tuesday
November 27th, 2018
In honour of the internationally recognized Giving Tuesday, One Girl Can is proud to partner with AG Hair, who will match all donations made throughout the day on
Onegirlcan.com
, as well as the money raised from all holiday greeting card purchases.
AG Hair x One Girl Can Firewall
Available in salons and online in Canada at
Chatters.ca
on November 1, 2018. Back
for a third year in a row, one of AG Hair's best-selling and most coveted hair products, Firewall, will return with a limited edition design; 50 cents from the sale of every bottle will give back to One Girl Can through their Use.Love.Educate. campaign.
FIREWALL argan shine & flat iron spray 5 oz.Firewall provides high shine plus a protective barrier between your hair and a flat iron, smoothing and preventing breakage, while controlling unruly hair and flyaways.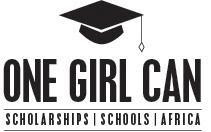 About One Girl Can
Founded by Lotte Davis in 2008, One Girl Can is a Canadian registered charity whose mission is to enhance gender equality through educating girls living in extreme poverty in Africa. Their holistic business model supports a girl from the time she leaves primary school until the day she gains meaningful employment. The three core pillars of their program, We Build, We Educate, We Mentor, equip girls with the skills and confidence they need to redefine their future. These girls will lift their families out of poverty and become leaders within their communities, creating a cycle of empowerment which will shift the needle on gender equity and generate lasting economic growth.
Onegirlcan.com
About AG Hair
Known for their meticulous selection of natural ingredients, AG creates a new standard of beauty through handcrafted products that deliver on their promise. Founded in 1989 in Vancouver, Canada by John and Lotte Davis, AG has become a name synonymous with integrity and a brand whose devotees can't help but 'Use. Love. Repeat.' A portion of every bottle sold supports One Girl Can, a registered charity that provides educational opportunities to impoverished girls living in marginalized areas of Africa.
Aghair.com