St James' Music Series presents a unique concert presentation, Earth, Wind, Fire, & Life, featuring
CBC's Bob McDonald, narrator and Jenny Vincent, organ at St James' Anglican Church, February 8 2019 at 7.30 pm.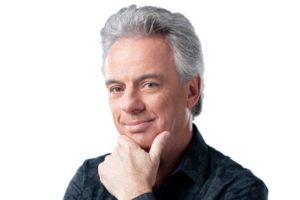 Science journalist Bob McDonald will provide informative and entertaining narrative about science and beauty of the cosmos in a talk set to captivating visuals displayed on large screens, and backed by music performed by JennyVincent on the majestic organ of St James' Church.
Bob McDonald, host of Quirks & Quarks, brings science to over 500,000 devoted CBC listeners weekly. He also is CBC's science correspondent for The National and hosts Heads Up! — a series for children. McDonald's most recentbook is Canadian Space Walkers : Hadfield, MacLean and Williams Remember the Ultimate High Adventure.
Bob McDonald has received twelve honourary Doctorates, and two honourary college degrees. In 2011 he was appointed an Officer of the Order of Canada, and in 2014, asteroid 2006 XN67 was officially named bobmcdonald in his honour.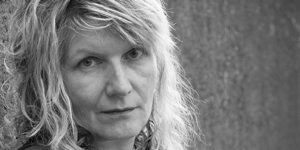 Jenny Vincent has played an eclectic mix of instruments over her career, ranging from the iconic Hammond B-3 jazz organ to Casavant Freres – 3000+ pipe organ. She has performed as a soloist throughout Canada and the United States. It is Jenny's passion to show off the organ as a versatile and contemporary musical instrument in our mainstream society.
The first performance of a similar concert on Vancouver Island last year sold out and received ecstatic praise from concert-goers. Bob McDonald & Jenny Vincent are presenting this concert at Knox United Church in Parksville on February 3rd, 2019. Audiences will be enraptured by this fascinating, breathtaking and entertaining program, wrapped up with spectacular visuals on two large screens.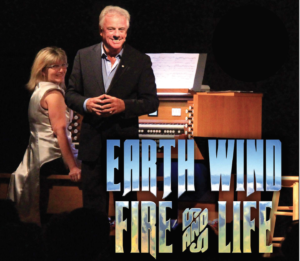 ABOUT ST JAMES' ( stjames.bc.ca )
St James' Anglican Church is a unique church building designed by Adrian Gilbert Scott, the brother of Giles Gilbert Scott who designed the iconic British red telephone box. The church's design is a combination of Art Deco, Romanesque Revival, Byzantine Revival, and Gothic Revival architecture. The building was constructed between 1935 and 1937. Even though this was in the midst of the Great Depression, St James' was able to raise money for a three-manual Casavant organ which was installed in 1938 – a testament to the importance of music at St James'.
Music continues to be the warp and woof of the fabric of St James', as today it is one of the few places in western Canada where the glorious mass settings and motets by Palestrina, Tallis, Byrd, Gabrieli, Fauré, Stanford, Willan, Howells and Duruflé may be heard throughout the year in its traditional liturgical context – as they are meant to be heard.
Just over 10 years ago, the James' Music Academy was established to enrich the lives of Downtown Eastside children through music. The Academy provides free, high quality music instruction in piano, guitar and violin to more than 200 students, along with a choral component that involves all students.
In 2017, an additional element to its vibrant music tradition was added by means of a music series which offers a diverse range of concerts that feature highly accomplished artists and allow audiences to appreciate the church's marvellous architecture and superb acoustics.
LISTING INFORMATION St James' Church Presents Earth, Wind, Fire, & Life
 Friday, February 8th 2019 at 7.30 pm
 St James' Anglican Church
303 East Cordova Street, Vancouver, BC V6A 1L4
Ticket Price $25 Students $30 Adults
Tickets Online
Media release and images provided by Michelle Herrewynen of St James.