The Vancouver Symphony Orchestra is pleased to present Platypus Theatre: Bach to the Future, a family-friendly musical program on March 3, 2019 at 2:00PM at Orpheum Theatre.
Bach to the Future was commissioned by the VSO in 1994, in the orchestra's 75th Anniversary Season, and first performed in eight sold-out elementary school concerts.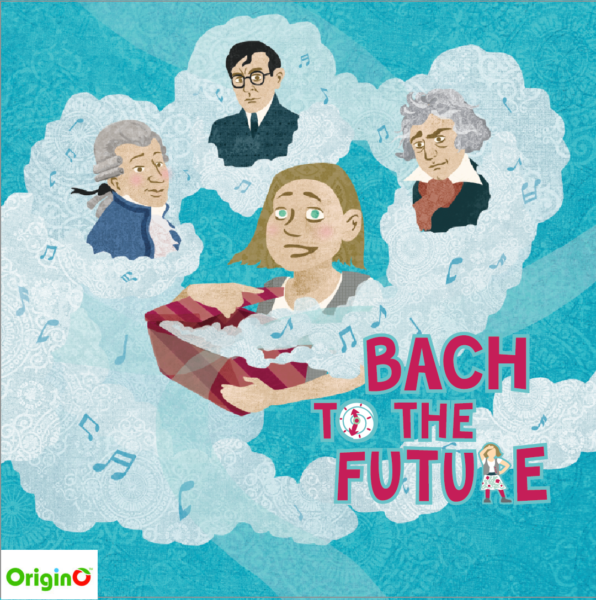 Approximately 20,000 students saw it in that first week alone and it has since travelled the world having been performed in Australia, Singapore and Malaysia, as well as across Canada and the US. We celebrate this program as part of the VSO's 100th Anniversary Season, sponsored by OriginO.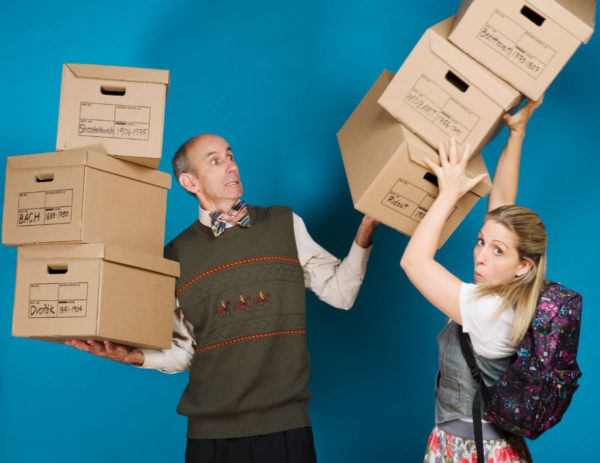 Bach to the Future is popular for both family and student orchestra concerts. In one of Platypus Theatre's classic productions, young audiences learn the power of creativity and self-empowerment while exploring musical eras and forms. The story weaves from the baroque period to present day, leading the audience in rhythm exercises and some of history's most beloved symphonic music. Bach to the Future lasts approximately 55 minutes and is recommended for ages five and up.
About Bach to the Future
An accidental musical spell sends Corky whirling through time to an age she has only read about in books. Will she make it home?
Corky's eccentric Uncle Siegfried is the obvious person to help her with her student project on classical music. While poking around in his peculiar workshop, she accidentally combines the ingredients of a magical musical spell making her tumble through time to meet some of the world's most fascinating composers. Hopscotching through the ages of Bach, Mozart, Beethoven, Dvorak and Shostakovich Corky must discover the secret musical formula that will bring her home. Will she be able to get back to the present and finish her schoolwork in time?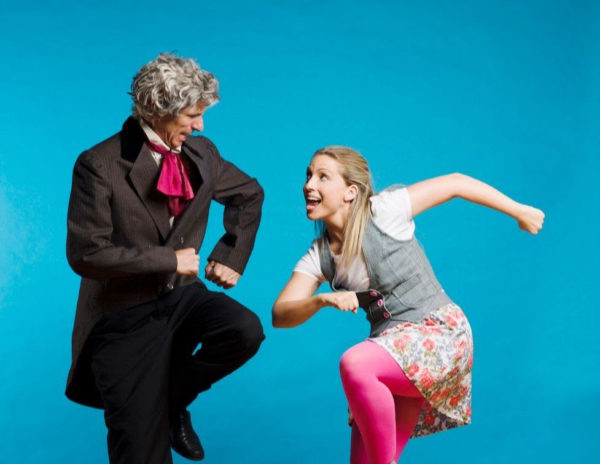 Arrive Early for the Instrument "Petting Zoo"
Patrons are encouraged to arrive early to enjoy an instrument "petting zoo" hosted by the VSO's Education department. The Instrument Fair allows children to touch and play real orchestra instruments in the Orpheum lobby, starting at 1:00PM. All instruments are generously provided by Tom Lee Music.
Bach to the Future is written and directed by Peter Duschenes and performed by Danielle Desormeaux and Peter Duschenes. Stage Manager, Wendy Rockburn. Conducted by William Rowson.
Kids' Koncerts Series Sponsor Origin Organic Farms
Premiere Education Partner TELUS
About Platypus Theatre
Since 1989, almost one million young audience members have been introduced to classical music through Platypus Theatre. After more than 500 performances with more than 60 orchestras worldwide, Platypus has established itself as one of North America's premiere music education theatre companies. Original and engaging storylines are presented in an intelligent and interactive way, with music always taking the lead role. Children laugh, sing and empathize with the characters while learning musical concepts, styles, and much more. In 2006, one of Platypus' most beloved productions How the Gimquat Found her Song was produced for TV and went on to win several awards including Best Children's Program at the prestigious Banff World Television Festival. In 1991, Platypus was the subject of a nationally broadcast documentary on CTV, followed by a PBS full-performance broadcast in 2000. During its 25th anniversary year, Platypus will premiere its eighth original production, Latin Beats, Heroic Feats, in partnership with four orchestras across Canada. Other Platypus Productions include Emily Saves the Orchestra, Rhythm in your Rubbish, Bach to the Future, Charlotte and the Music-Maker, Flicker of Light on a Winter's Night, and Peter and the Wolf.
About the Vancouver Symphony Orchestra
Founded in 1919, the Vancouver Symphony Orchestra is one of Canada's most active and successful performing arts institutions; the largest performing arts organization west of Ontario and the third largest symphony orchestra in the country.
The VSO performs to an annual audience of over 250,000 people and features more than 50 celebrated guest artists each season. Over 170 concerts are performed annually by the VSO in the historic Orpheum Theatre and numerous additional venues throughout the Lower Mainland. 2018/2019 marks the organization's 100th season.
Media release and images provided by Sarah Yu, Vancouver Symphony Orchestra.
[wdi_feed id="2″]