BIG NEWS!
The Chase Wines is rebranding and will soon become
O'Rourke's Peak Cellars.
The Chase Wines was Dennis O'Rourke's starter winery as his property in Carr's Landing continued it's construction to become O'Rourke Family Vineyards.  We see rebranding as an opportunity to unite our two brands more closely so we can create a marketability of both.  The new name adds immense authenticity and it ties into the vision of the man in charge.  Dennis O'Rourke has an extraordinary legacy vision and we want to align and emphasize that in both O'Rourke Family Vineyards and O'Rourke's Peak Cellars.
O'Rourke Family Vineyards will specialize in Chardonnay & Pinot Noir and be relatively exclusive.
O'Rourke's Peak Cellars will specialize in aromatic whites. It will also have a Chardonnay & Pinot Noir and remain accessible to everyone.
Very complimentary in the marketplace, one is still the striving brand and the other is for those who have reached the top of their climb.
Thank you for your support to The Chase Wines. We look forward to continuing to share our aromatic wines by winemaker Adrian Baker and Garden Bistro culinary creations led by Chef Alex Lavroff, at the newest Lake Country winery you have come to love!
Wines available Online and in our Tasting Room, OPEN DAILY and while quantities last!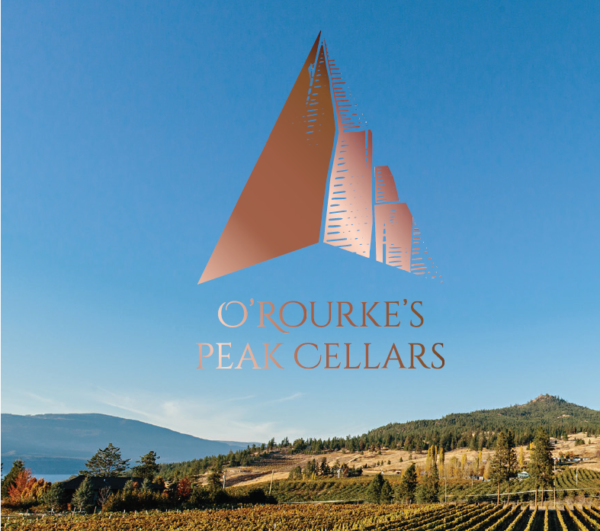 [wdi_feed id="2″]