The Vancouver Symphony Orchestra presents Dancing & Romancing, Featuring Acclaimed Triple-Threat Broadway Veterans Joan Hess and Kirby Ward
As part of the London Drugs VSO Pops Series
The Vancouver Symphony Orchestra is pleased to present, London Drugs VSO Pops Dancing & Romancing on April 26 and 27 at 8:00PM at the Orpheum Theatre.
Broadway and Hollywood combine for a romantic and entertaining evening of song and dance with two veterans of the Broadway stage: Joan Hess and Kirby Ward. Inspired by the likes of Fred Astaire, Ginger Rogers, Gene Kelly, and Eleanor Powell, the evening will put a song in the hearts of concertgoers and have them dancing in the aisles!
"In addition to marveling at the seemingly limitless gifts of the two singer/dancers, we got to revel in some of the greatest music ever composed."
Gazettes – Long Beach
"…Hess and Ward sang and danced their way through a nearly two-hour show and did so flawlessly…"
Las Vegas Review-Journal
Click on the video below for a sneak peek of what to expect at the show!
Straight out of the Great American Songbook, the dynamic duo will perform famous musical show tunes, alongside the VSO, including such hits as Singing in the Rain, All That Jazz, In the Mood, That Old Black Magic and many more romantic, dance-filled favourites.
You'll be transported back to a place and time when dancing and romancing were king!
Aritsts
Joan Hess Singer/Dancer
Kirby Ward Singer/Dancer
Andy Einhorn Conductor
Friday, April 26 & Saturday, April 27
8:00PM, Orpheum Theatre
Series Sponsor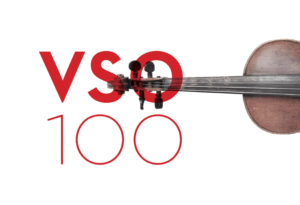 About the Vancouver Symphony Orchestra
Founded in 1919, the Vancouver Symphony Orchestra is one of Canada's most active and successful performing arts institutions; the largest performing arts organization west of Ontario and the third largest symphony orchestra in the country.
The VSO performs to an annual audience of over 250,000 people and features more than 50 celebrated guest artists each season. Over 170 concerts are performed annually by the VSO in the historic Orpheum Theatre and numerous additional venues throughout the Lower Mainland. 2018/2019 marks the organization's 100th season.
Media release and images provided by Sarah Yu, Vancouver Symphony Orchestra.
[wdi_feed id="2″]