With thanks to Guest Blogger Valerie Stride aka @DemystifiedVine, WSET ADVANCED
The Tasting Games hit Penticton on Tuesday, May 14, 2019, and the night was quite the experience! Over 55 eager tasters arrived at the Shatford Centre to go head-to-head (in a friendly capacity) with each other to see who would take the title of best taster in the room. Winners would then move on to the finale in the coming weeks. As guests arrived, three white wines and two red wines were awaiting evaluation, and as the starting time approached, guests began to smell the wines to get a head start on assessing.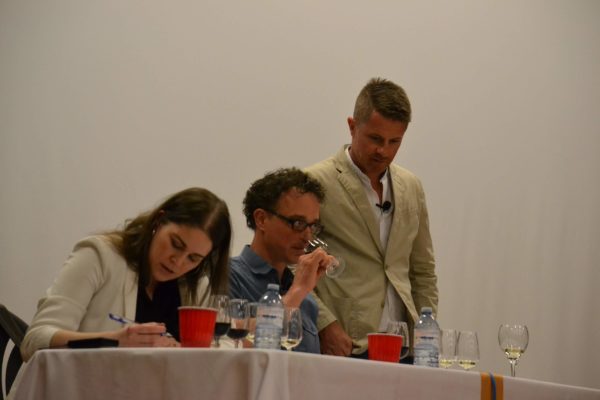 Rhys Pender, MW, led the games, following an introduction by Arnica Rowan of Terroir Consulting. The agency, which developed the event, is a wine research and development firm based out of Kelowna. Pender began by introducing the three panelists and told us a bit about how the games would work. Panelists in attendance were: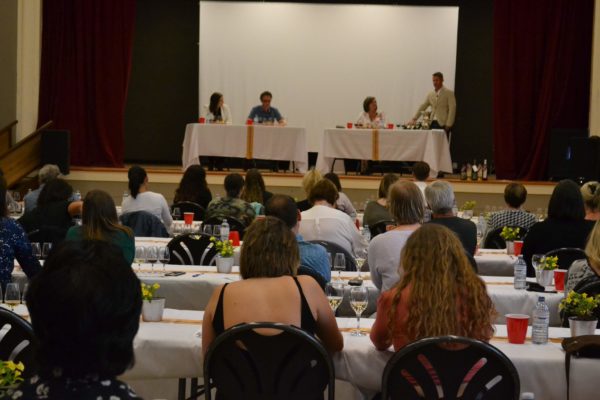 Christina Hartigan: Sommelier & Wine Director of Wildebeest Restaurant in Vancouver,

Mark Filatow: Wine Spectator Award-Winning Executive Chef and Sommelier of Waterfront Wines Restaurant in Kelowna, and

Sandra Oldfield: Former founding winemaker at Tinhorn Creek and now President of Elysium Projects
As the competition began, guests sniffed, swirled, and sipped the first wine, answering questions on a test sheet which would be collected after every round. Questions revolved around which hemisphere one thought the wine was from, how much alcohol was in the wine, what the cost might be, if the wine was single varietal or a blend, what the primary grape was, and what the region was. Each question was given a varied point score.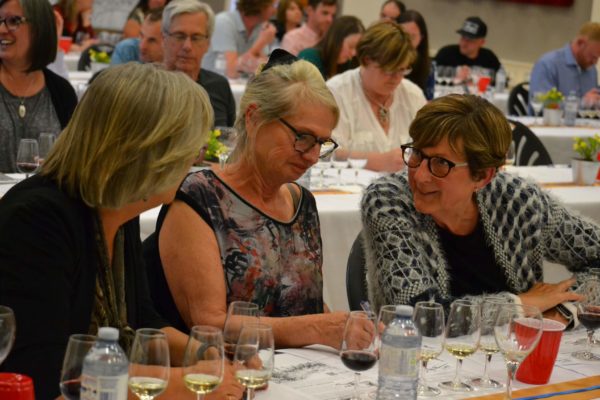 During the evening, panelists bantered back and forth and shared their thoughts on each mystery wine. Hartigan made the crowd laugh while everyone was smelling the bouquet of wine #2, as she sarcastically remarked that it had "a little bit of oak on it". At one point, Filatow felt he had been to the region of wine #3, and his gut instincts did not lead him astray! Throughout the evening, Oldfield often remarked that she was afraid one of the wines would be hers from Tinhorn Creek, and that she wouldn't be able to identify it! Needless to say, the audience was highly amused by this.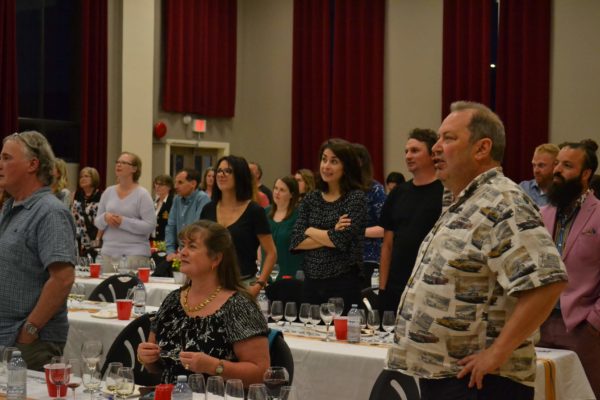 The reveal process was nerve-wracking but fun. Pender had all of us stand up in the audience, and we were instructed to stay standing if we guessed answers to the above questions correctly or sit down if we had not. After each question, fewer and fewer folks were standing, until either one person or nobody was left standing.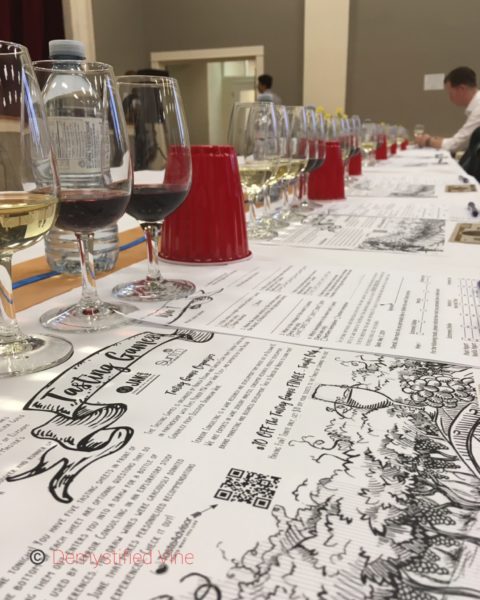 In order, the wines were revealed as a Loire Valley Muscadet (France), a Chardonnay from California, an Alsatian Gewürztraminer, a Spatburgunder (Pinot Noir) from Germany, and finally, an Uruguayan Tannat.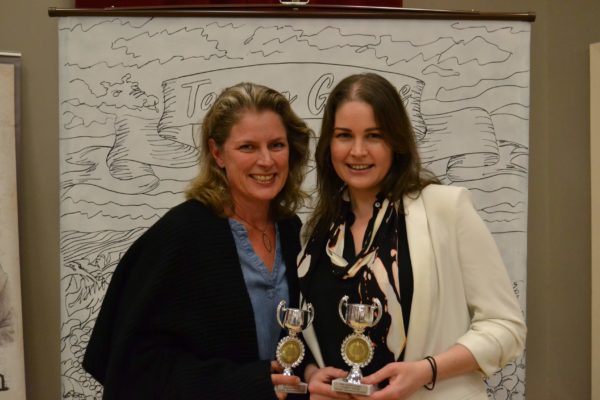 Christina Hartigan took the trophy at the end of the evening for best taster on the panel, and Cynthia Enns garnered a trophy for best blind taster in the audience.
Wholeheartedly, it was a fun evening, and while scores were being calculated in the back room prior to the big reveal, folks enjoyed delicious nibbles from stunningly designed charcuterie boards. The event helped support a Viticultural Scholarship for Students at Okanagan College, in addition to Start Fresh Project's Culinary Arts and Farm Education Program. The scholarship and program were supported via sales of glasses of wine from Stag's Hollow, The Hatch, and Winemaker's CUT.
The finale is happening Tuesday, May 21st in Kelowna. I can't wait to attend this event next year!
Many thanks to Arnica Rowan and Darcen Esau of Terroir Consulting, as well as Rhys Pender from Wine Plus+, and Ivan Balconi Gonzalez from Discover Okanagan Wine, for putting on such a fantastic evening! Thank you to all the wineries in attendance, as well, for your support. Cheers!
[wdi_feed id="2″]