Tuesday night. The week before Christmas and I am gathered together with a crowd of writers, sommeliers and hospitality retail workers to have dinner in the cellar at Wildebeest and sample Italian wines. What's not to like?
Let me back up a bit. A week or so prior, I got an email from my good friends at Town Hall Brands, a marketing company that specializes in the hospitality industry with a passionate focus on wine. Usually I get lots of notice about upcoming events, but this one said that an opportunity had just landed on their desk and a yet-to-be-finalized event would be happening very soon. Details to follow. Shortly after, another email arrived that mentioned the time, date and location for an Italian Wine dinner featuring wines from an Italian wine consortium that I had never heard of before. But when you hire Town Hall Brands, they know how to rise to the challenge, and like all their events, this one was excellent and came off without a hitch.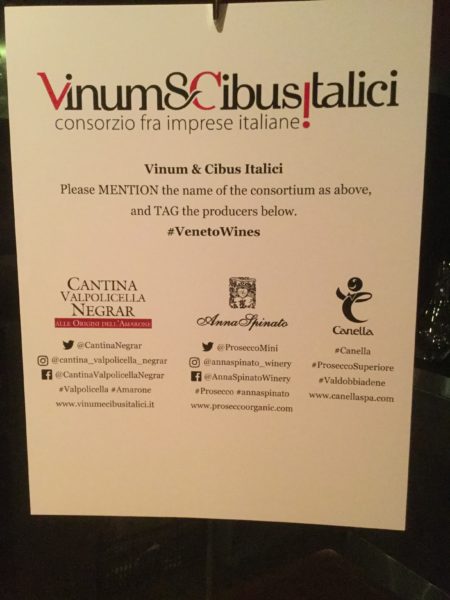 We were welcomed by THB co-owner Leeann Frose and Lisa Pountney Project & Events Manager who greeted us with a lovely glass of Anna Spinato – Prosecco Brut Organic.  I got busy taking photos and then mingled with the other guests, many who were busy sampling the beautiful charcuterie board that had been set out. Soon, we sat down and Leeann addressed the audience and let them know about the shape of the evening.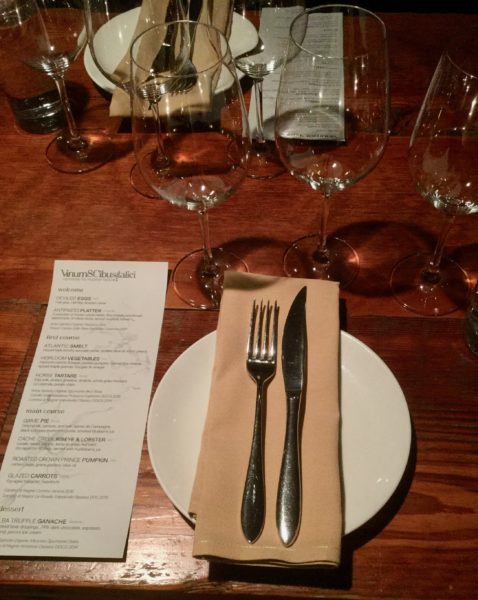 A glass of Tinazzi Ca' de' Rocchi Bardolino Chiaretto Campo delle Rosé was poured as I glanced at the intriguing menu and the food served.
Our Welcome featured: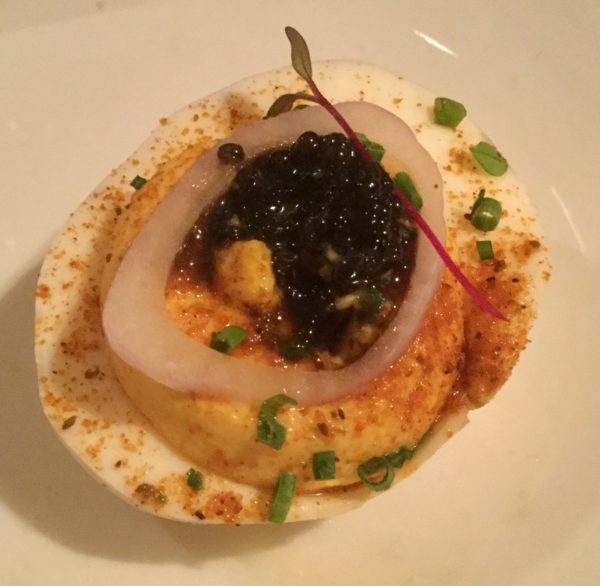 Deviled Eggs – Foie gras, Old Bay, Acadian caviar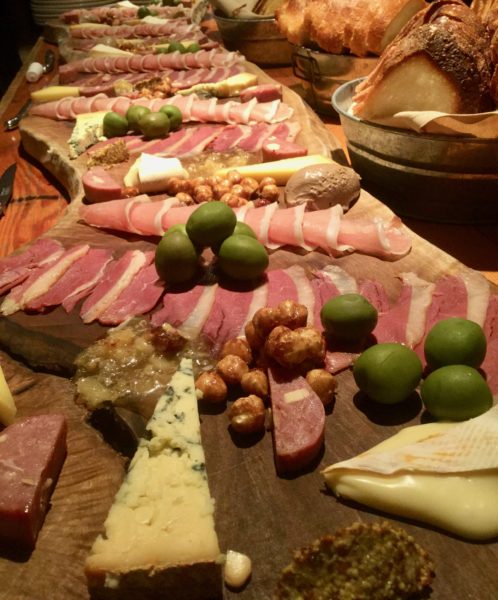 Antipasto Platter – a selection of house-cured meats, cheese, sourdough, spiced nuts, smoked olives, spiced mustard and honey
These were paired up with:
Anna Spinato Organic Prosecco Brut
Tinazzi Campo Delle Rosé Bardolino Chiaretto DOP
The charming, Christina Hartigan, Wildebeest wine director, keep the evening flowing smoothly making sure the correct wine was poured in advance of each course and no one's glass was ever empty.
First Course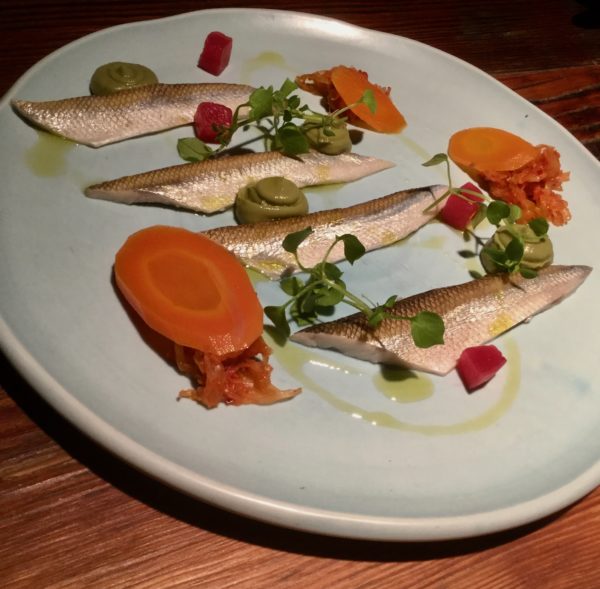 Atlantic Smelt – Housemade kimchi, avocado purée, pickles, olive oil, micro greens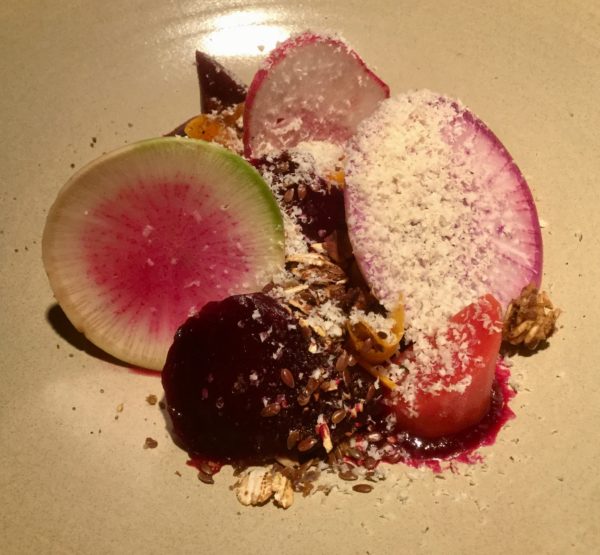 Heirloom Vegetables – Heirloom carrots and beets, pickled pumpkin, Cashel blue cheese, spiced maple granola, Douglas fir vinegar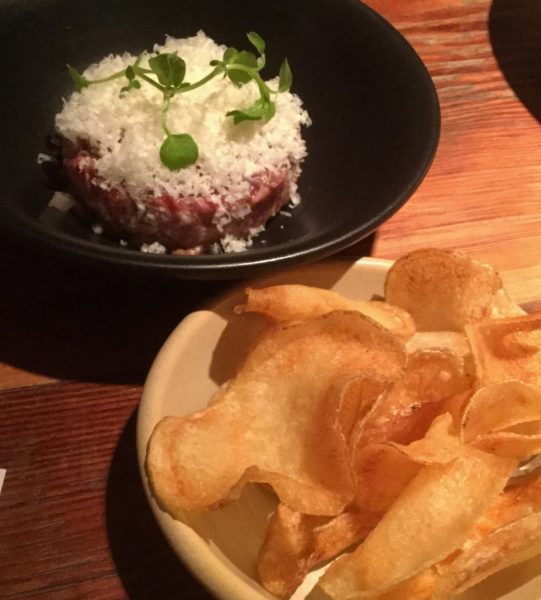 Horse Tartare – Egg yolk, pickled gherkins, shallots, whole grain mustard, La Leyenda, potato chips
Selected first course wines:
Anna Spinato Organic Spumante Brut Rosé
Canella Valdobbiadone Prosecco Superiore DOCG 2016
Cantina di Negrar Valoplicella Classico DOCG 2014 (my fav 1st course wine)
Main Course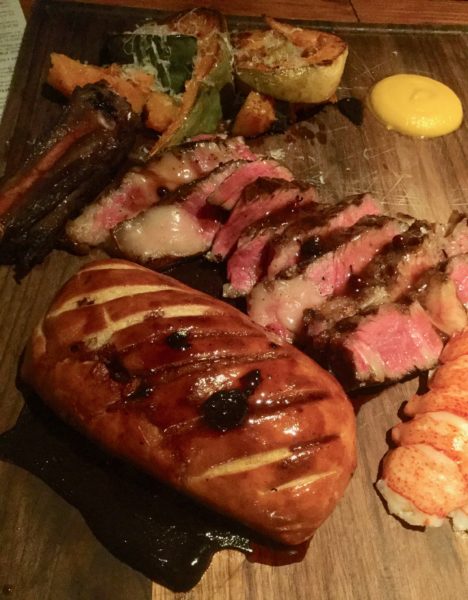 Game Pie – Ground elk, venison and liver, spices de Campagne, black trumpet mushrooms purée, smoked blueberry jus.
Cache Creek Ribeye and Lobster – Locally raised organic bone-in grass fed beef, dry aged for 40 days served with huckleberry jus
Roasted Crown Prince Pumpkin – lemon, sage, grana Padano, olive oil
Glazed Carrots – Fig-aged balsamic, hazelnuts
Wines for the main course:
Cantina d' Negrar Corvina Verona 2016 (loved this wine, rich & layered)
Cantina Negrar Le Roselle Valpolicella Ripasso DOC 2015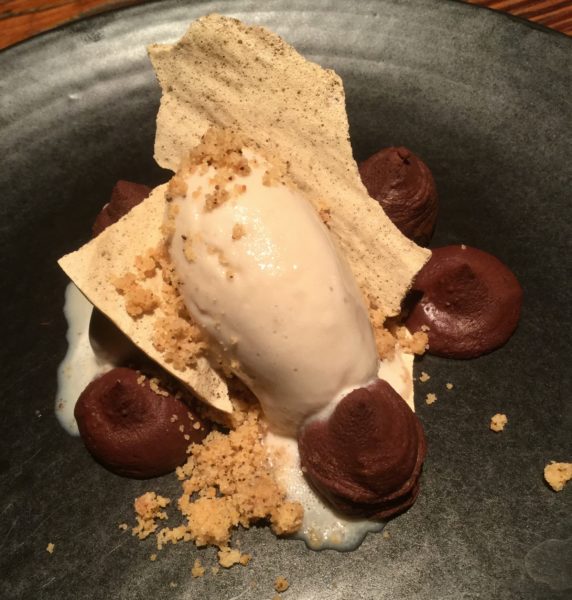 Dessert
Alba Truffle Ganache – Smoked boar drippings
Dessert wines:
Anna Spinato – Moscato Spumante Dolce
Amarone Classico – Negrar 2015 (more please!)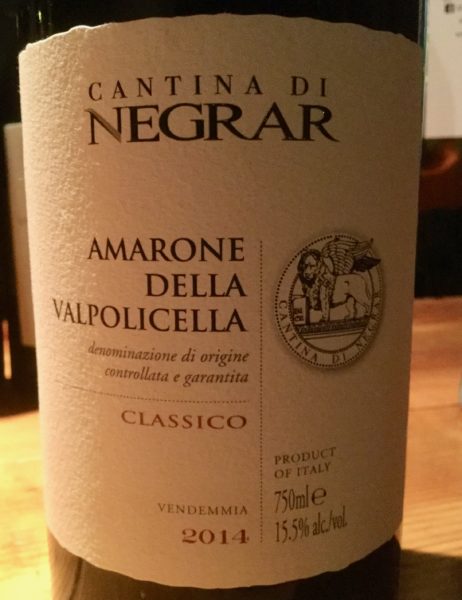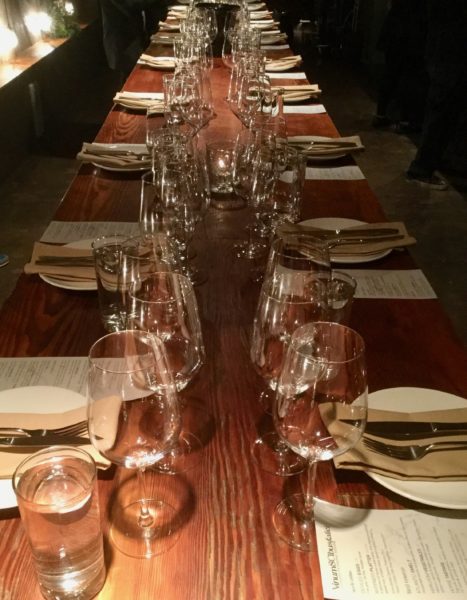 This was a long table format with sharing platters. I sat across from Rhian Williams, COO for Nicliantica Pizzeria and Jude Hartford who manages their two locations, Gastown and North Vancouver. Both were interesting, fun, friendly and entertaining. I enjoyed meeting them and many others that evening.
And that is the key to enjoying Italian Wines – la dolce vita, the good life. Good food, good wine, friends and conversation. All the necessary ingredients for a lovely evening.
Here is the list of wines, courtesy of Town Hall Brands, in the order they were poured and their prices.  Amazing value all of them.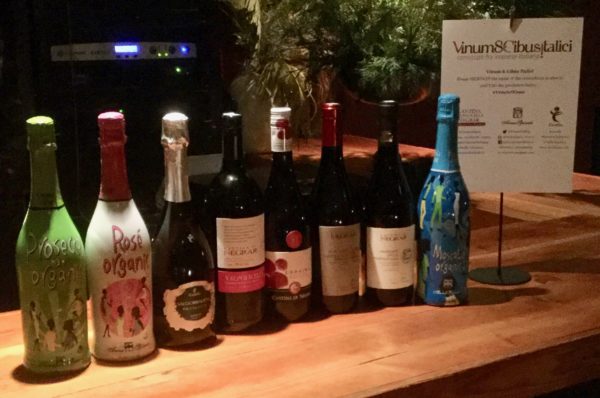 Anna Spinato – Prosecco Brut Organic 374769  (welcome sparkling)BC Liquor $17.99)
Tinazzi Ca' de' Rocchi Bardolino Chiaretto Campo delle Rosé 446146Everything Wine $20.49 + tax
Anna Spinato – Spumante Brut Rose Organic 623306 BC Liquor $15.99
Canella 2016 Valdobbiadene Prosecco Superiore  675785Everything Wine & Marquis Wine Cellars $30.49 + tax
Cantina Negrar 2014 Valpolicella Classico (1.0L) 74963Marquis Wine Cellars $14.69+ tax
Cantina Di Negrar Verona Corvina 59919Everything Wine $18.99 + tax
Cantina Negrar 2015 "Le Roselle" Valpolicella Ripasso 292250Marquis Wine Cellars $28.61 + tax
Amarone Classico – Negrar 2015 44784BC Liquor $42.99
Anna Spinato – Moscato Spumante Dolce Organic 266437BC Liquor $15.99
Thanks and kudos to Associazone vini Veronesi DOC, Consorzio Fra Imprese Italiane, Vinum & Cibus Italici, Wildebeest and Town Hall Brands for a perfectly lovely evening.
Salute!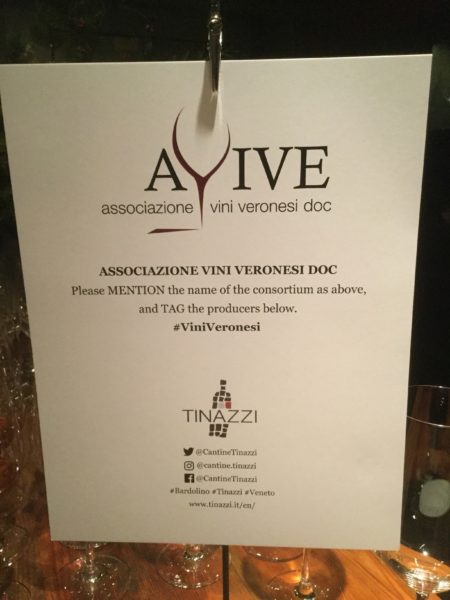 (All photos – Sam Hauck)
[wdi_feed id="2″]