The month of October is synonymous with harvest time and for Canadians also Thanksgiving and Halloween. This is the time we start to think about the bounty of the local farms and markets have to offer us. Thoughts turn to cozy nights around the dinner table enjoying the best of the season. Comfort food is at the forefront and what pairs best is deep, dark, rich red wines of Côtes du Rhône.
Join me on my culinary journey of discovering as many "October" harvest foods in season that pair well with these bold wines.
Of course we naturally think of pumpkin in the month of October and like it's cousin the squash it is in the Cucubits family which gives us many options for pairing the wines of Côtes du Rhône. Just a few examples of the most common cucurbits: butternut, acorn, spaghetti, hubbard, kabocha and zucchini. Pumpkins too come in a variety of types: blue hokkaido, sugar pie and autumn gold, and of course the Atlantic Giant and Halloween pumpkin.
The possibilities are endless and range from pies to soup. Even the mild zucchini squash when paired with ripe tomatoes, onions and garlic into a rich ratatouille is the perfect pairing for the red wines of Côtes du Rhône.
Root vegetables play a big part of our October dinners. Some favourites are: yams, sweet potatoes, beets, parsnips, turnips, rutabagas, carrots, onions, garlic, celery root and ginger. Can you almost taste a robust stew made with root vegetables, and beef, lamb, poultry, or pork? Vegeterians and vegans can enjoy meatless "stew" options. Pairing the red wines of Côtes du Rhône will knock it out of the park!
Cruciferous vegetables include cauliflower, cabbage, kale, garden cress, bok choy, broccoli, and Brussels sprouts. Think grilled or roasted Brussel sprouts, pan fried or baked with bacon and finished with a dash of balsamic. Brussel sprouts and cauliflower are showing up on restaurant menus and are converting the most stubborn of anti-cruciferous diners. These vegetables are boldly flavoured and pair best with equally bold wines like the reds of Côtes du Rhône.
Tomatoes! Did you know that tomatoes are part of the Nightshade family. That makes them sound mysterious. There are endless varieties of tomatoes in a rainbow of colours, and endless ways to serve them. As the season wanes we want to capture their goodness while we can. Tomatoes can enhance a dish or they can satisfy all on their own. Enjoy them now while you can still find the local Heirlooms or our favourite variety. Serve them sliced with a good quality extra virgin olive oil and a pinch of finishing salt. The red wines of Côtes du Rhône stand up well to the sweet, acidic tomato.
The tradition of Thanksgiving dinner may date back to the first Thanksgiving by Europeans in North America was held by Sir Martin Frobisher and his crew in the Eastern Arctic in 1578.* The first U.S. Thanksgiving is reported to be 1621.
Turkey or Ham? Which is your preference for Thanksgiving dinner? Maybe both, maybe neither. For some Roast Beef always marks a celebration. Vegetarians and vegans can enjoy a cornucopia of vegetable selections to mark the occasion. Turkey and a Rosé! Whatever your preference the red wines of Côtes du Rhône are sure to please. Think Turkey and a Rosé!
On the very last day of October we celebrate, party and break our diets! Halloween is a time of fun and jocularity for all ages. Adults can have a bit of fun by tasting and pairing the red wines of Côtes du Rhône with candy and goodies galore. Homemade treats such as popcorn balls and caramel apples would be a challenging but satisfying pairing! I'm sure if you put your mind to it, and some sampling, you could find just the right pairing.
Follow along with our Instagram @myvancityca and Facebook My VanCity as we make daily suggestions of dishes to pair with the red wines of Côtes du Rhône.

The Red Wines of Côtes du Rhône 
Red Grenache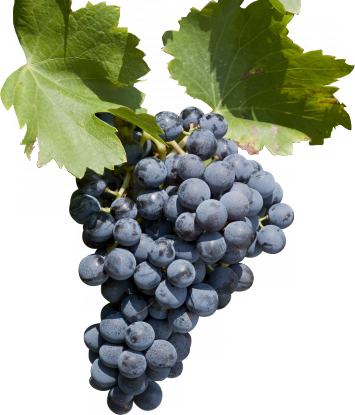 THE POWER OF SEDUCTION!
Grenache, the most widely grown grape variety in the Rhone Valley, is a charmer, offering both warmth and roundness of character. Famous for its upright habit and vigorous growth, it is a versatile grape that can adapt to a range of soils and growing conditions (terroirs). One thing is certain: in blends of different grapes, it embodies all the joie de vivre and generosity of Rhone wines… Irresistible!
Full flavors, generosity, ROUNDNESS…
In its seductive, lustrous red depths, the Grenache grape conceals a range of attractive flavours. Rosé versions are pale in colour, silky on the palate and packed with fruit. To reds, it lends a heady fullness and flavours of blackcurrant and rich spices. One of the clearest proofs of its generosity is the way the tannins mellow with age, to reveal delicious fruit flavours, the tang of the surrounding garrigue, spicy notes, even peppery fragrances.
Syrah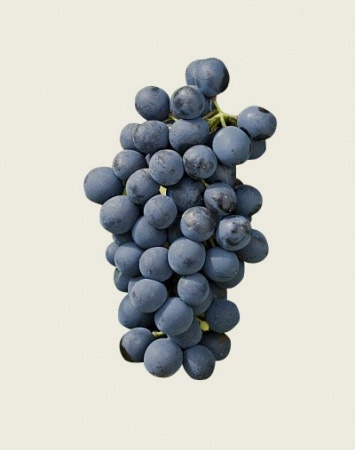 WHAT CLASS !
With such an attractive name, this grape was for a long time believed to have originated in Persia, Syria, or perhaps Syracuse. However, recent analyses have shown its roots to be in Savoy and the Ardèche. A low-yielding variety, rare and highly prized, Syrah is grown exclusively on soils suited to its cultivation. A Southern girl, it is spicy in character with delicious hints of violet, well expressed in the Rhone wines its produces, which are both stylish and complex.
A grape of REPUTE
Black, peppery, well-structured: Syrah is a grape with a well-established reputation. It produced wines of deep colour that are full of flavour, high in alcohol and stylish, albeit robust in structure. High in tannins and low in acidity, Syrah wines are therefore ideal for aging. The reds are fruity in flavour (red and black berry fruits: raspberry, gooseberry, blueberry, blackberry), with floral notes (violet, mignonette) and hints of spice (truffle, pepper, liquorice, menthol). The grape also produces some nice fruity rosés. As it ages, the characteristic violet nose develops more complex notes, including musk, truffle, leather, pepper and licorice.
Cinsault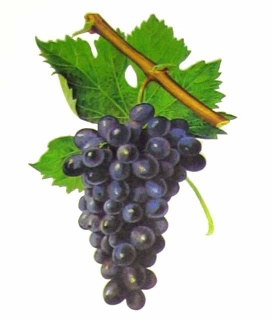 GENERAL CHARACTERISTICS
A fairly vigorous variety that can be counted on to yield well year by year, its grapes ripen in the second half of September. It requires plenty of warmth and is resistant to drought and strong winds. The yield needs to be carefully controlled.
WINE MAKING POTENTIAL
With its average depth of colour, stylish fruity flavours, low acidity and supple tannins, Cinsault is well suited for making rosé wines by the "saignée" method (i.e. the grapes are pressed to ferment with the skins for a short period) and early drinking wines.
Mourvèdre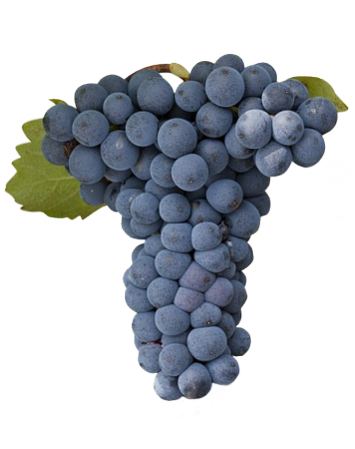 GENERAL CHARACTERISTICS
This Muscat variety with its small black berries was first grown in the vineyards of Greece. It is also referred to as Moscatello Nero or Black Frontignan. It reaches maturity in the "second period" (i.e. 12 days after the Chasselas Doré grape, which is taken as the "baseline" in the Pulliat system of classification). The averagely vigorous vine is easily recognised by the bronze colour and cobweb-like appearance of the young leaves. The white, downy young shoots are edged with crimson, while the limb (blade) of the adult leaf is smooth in appearance. The grapes grow in compact, cylindrical clusters, bearing berries of middling size.
WINE MAKING POTENTIAL
The grapes are very sweet and juicy, with a characteristic strong musky flavour. The Muscat variety with its small black grapes is excellent for making unfortified sweet wines. They have a rich bouquet, comprising the aromas of lemon flower, beeswax and lime.

Here are a few of the many red wines of Côtes du Rhône that are available in the BC Liquor Stores.
Chapoutier Belleruche 2017

89 Points, James Suckling: "A fresh array of light, bright raspberries and red plums, delivered in a bright, simple and easygoing style. Drink now." (August 2018) SKU: 476846 $19.99
Christophe Semaska Chateau de Montlys 2014

90 Points, Wine Advocate: "Fresh and lively, with an herbal edge to its cedar, dried flowers and mulled red and black fruits, the 2014 Côte Rôtie Château de Montlys is medium-bodied, rounded and nicely textured on the palate. Possessing sweet tannin, juicy acidity and solid mid-palate depth and richness. Drink: 2016 – 2028." (December 2016) SKU: 19196 $169.99
Delas Seigneur de Maugiron  

93 Points, James Suckling: "This has savory, crushed-rock aromas with bright spices and dried herbs. As for the fruits, they're in the mulberry and dried-spiced-plum spectrum. The palate's delicate, smooth, supple and delivers impressive length. The tannins build and hold nicely." (October 2016) SKU: 595751 $99.99
Delas St Esprit 2017 

Wine Advocate: "A blend of 60% Syrah and 40% Grenache, the 2016 Cotes du Rhone Saint-Esprit is a screaming value. If offers bold black cherry and blueberry fruit aromas, lively fruit flavors, silky tannins and a crisp, lengthy mocha-tinged finish. Drink: 2017 – 2020." (October 2017) SKU: 915470 $21.99 On sale until October 26 $20.49
Domaine de Bonserine la Sarrasine 2014

91 Points, Wine Advocate – "I love the purity of the 2014 Côte Rôtie La Sarrasine. It has impressive amounts of ripe black fruits, underbrush, olive and peppery herbs that give way to a medium-bodied, rounded, sexy Côte Rôtie that has solid mid-palate depth and a good finish. It lacks the complexity of the other two releases, but is certainly a beautiful, pleasure-bent effort that will evolve for 8-10 years or more." (December 2016) SKU: 456327 $75.99
Domaine Georges Vernay 2015

93 Points, Wine Spectator: "This has a dark tea and mesquite frame, but remains on the mineral side of the ledger due to a bright iron streak through the core of gently mulled black cherry and plum fruit. A sanguine note checks in, keeping this tangy and racy in feel. Shows lovely perfume throughout. Drink now through 2030." (November 2018) SKU: 846386 $83.99
Guigal 2015

91 Points, Wine Advocate: "As usual, the 2015 Cotes du Rhone features a majority of Syrah. Spicy, peppery, hickory aromas lead off, adding berries up front and then moving into darker fruit and more savory notes of black olive by the finish. Drink: 2018 – 2023." (October 2018) SKU: 259721 $24.99
La Fiole 2016

This easy-drinking red blend is light and fruity on the nose, with cherry, raspberry, earth and barnyard aromas and a pleasing spiciness. It has vibrant acidity on the palate, with slightly sour red fruit and spice notes and a rustic quality that suits Mediterranean cuisine. SKU: 194498 $19.99
Ogier Heritages

Expressive, elegant and complex with flavours of ripe red berries. Lightly spicy with hints of undergrowth. Full and very attractive palate with freshness and silky tannins. SKU: 535849 $18.99
Here are a few of the many red wines of Côtes du Rhône that are available in the private wine stores:
Cave de Rasteau le Dome du Grand Bois 2017

"An easy drinking wine with aromas of liquorice and blackcurrant. A fruity Côtes du Rhône, slightly spicy, with well balanced tannins." $24.90 (incl tax)
Marquis Wine Cellars
Liquor Marts
Cave de Rasteau le Domeliere

A deep ruby red with aromas of red fruit, spices and liquorice, backed by a lovely structure and softened tannins. Pairs well with Roast veal or poultry, stews, black pudding, ewe' s and goat' s cheese. $25.99
Liquor Marts
Cave de Rasteau Prestige Rouge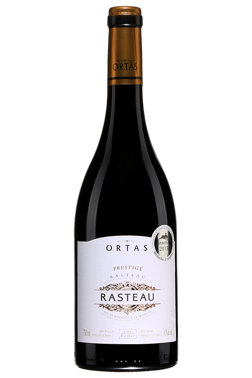 Deep garnet offering aromas of garrigue, black fruit, smoke and leather on a nicely-structured background of freshness and elegance with a long finish with touches of flint and pepper. Try with T-Bone steak, roast pheasant, duck, wild mushrooms and soft cheeses.
Cave de Visan Grand Reserve 2015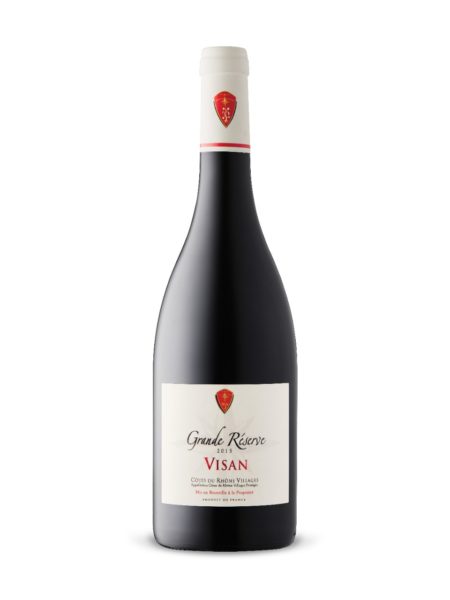 VINEYARD HISTORY
The vineyards of the Rhone Valley, which forms a corridor between the Mediterranean and Northern Europe, have been producing wines for at least 2000 years.
APPELLATIONS OF THE RHÔNE VALLEY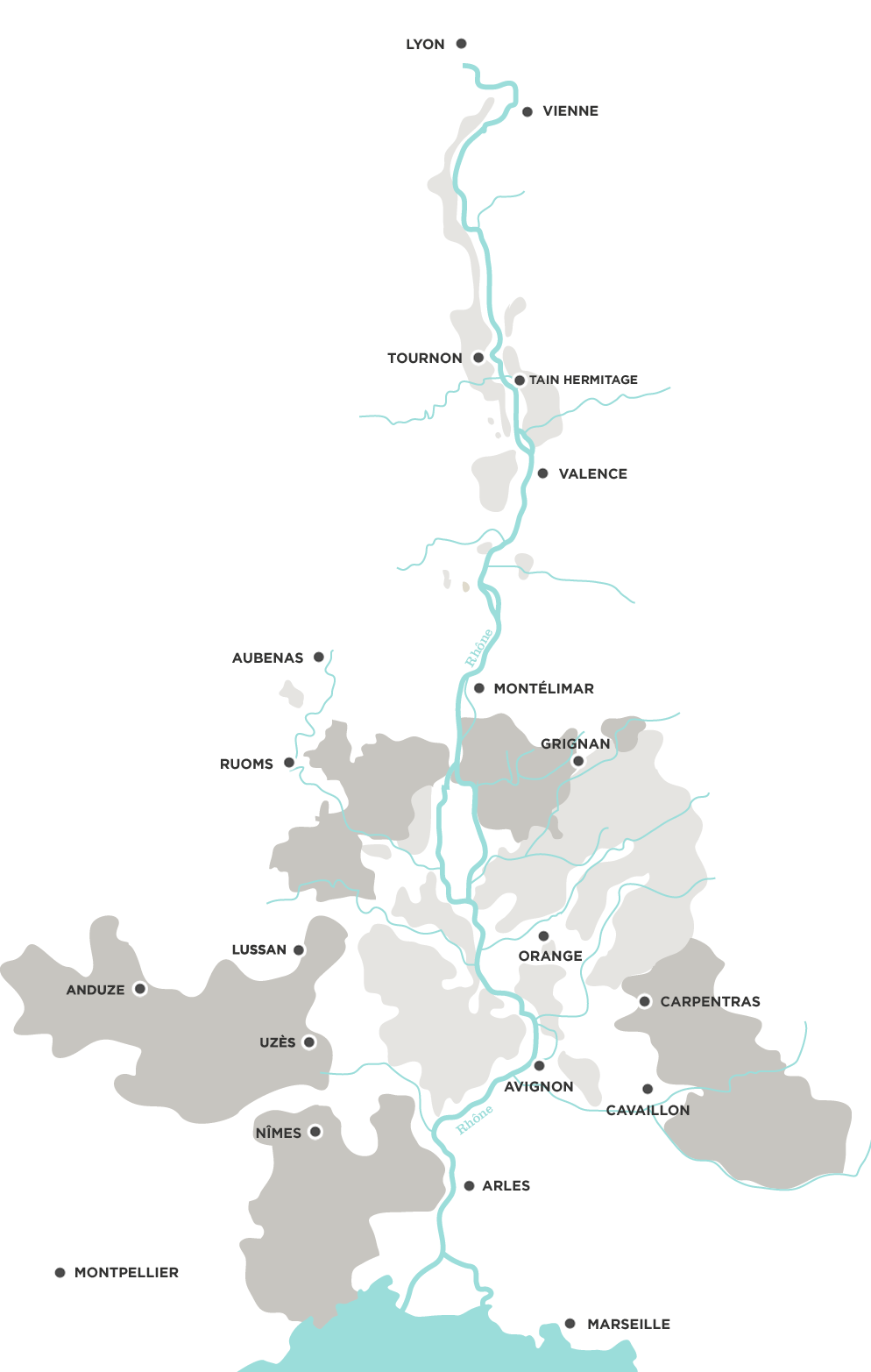 * The first official, annual Thanksgiving in Canada was celebrated on 6 November 1879, though Indigenous peoples in Canada have a history of celebrating the fall harvest that predates the arrival of European settlers. Sir Martin Frobisher  and his crew are credited as the first Europeans to celebrate a Thanksgiving ceremony in North America, in 1578. They were followed by the inhabitants of New France under Samuel de Champlain in 1606. The celebration featuring the uniquely North American turkey, squash and pumpkin was introduced to Nova Scotia in the 1750s and became common across Canada by the 1870s. In 1957, Thanksgiving was proclaimed an annual event to occur on the second Monday of October. It is an official statutory holiday in all provinces and territories except Prince Edward Island, New Brunswick, and Nova Scotia. Source: The Canadian Encyclopedia
Images courtesy of Rhone Wines.com The article is a collaboratin with Rhône Valley Vineyards wines.
#sponsoredpost