IT'S ABOUT TO GET A WHOLE LOT SWEETER ON INDUSTRIAL AVE
BETA5 Chocolates to expand and open cafe next month
Expect the unexpected is what the team at BETA5 Chocolates excels at. Eight years ago, founders Adam Chandler and Jessica Rosinski opened BETA5 Chocolates in an unknown, industrial and concrete jungle part of Vancouver. Their aim, to push the boundaries of chocolate and pastry through art and science. And now, after more than 50 international chocolate awards, 100 polygon chocolate bar flavours, and 200 cream puff flavours later, they are expanding their operations with a brand new cafe next door (409 Industrial Ave).
The 900 square feet, 16-seat cafe is set to feature BETA5's trademark chocolates, cream puffs, and new to BETA5 – coffee, tea, and exclusive hot chocolates.
"It's incredible to see how much BETA5 has grown since the beginning and how our loyal customers have always believed in what we do," says Chandler, who was named one of North America's Top Ten Chocolatiers in 2012. "For us, it's about creating, surprising, and delighting people with truly unique flavour combinations they may not always expect but works – similar to the juxtaposition between nature and industrial landscape of our location. We hope and want this to translate into our new cafe space and look forward to sharing it with everyone."
Opening mid-November, guests will now have a place to sit down and enjoy all of BETA5's treats. The space, personally designed by Chandler, reflects its surroundings with concrete, wood, and steel accents, in addition to BETA5's trademark pastel-coloured polygon art by local artist Scott Sueme.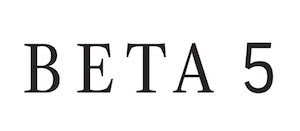 About BETA5
BETA5 is a contemporary and innovative chocolate and pastry shop in Vancouver, British Columbia, Canada. We were named as One of North America's Top Ten Chocolatiers, have received numerous International Chocolate Awards, and have been recognized nationally and internationally for our work. We meld art and science, and emphasize technical precision and design to create visually stunning products that showcase the flavours of the premium ingredients we work with. Driven by our collective creative energies, the team at BETA5 continually works to develop and ever-changing assortment of chocolates, cream puffs, ice cream treats and breakfast pastries.
We are constantly influenced by nature and industrial landscapes. Our workshop and storefront are located in an industrial area on the edge of downtown Vancouver, with a breathtaking view of the North Shore Mountains. The juxtaposition between nature and industrial landscapes guides our creative process, and has influenced our design collaborations.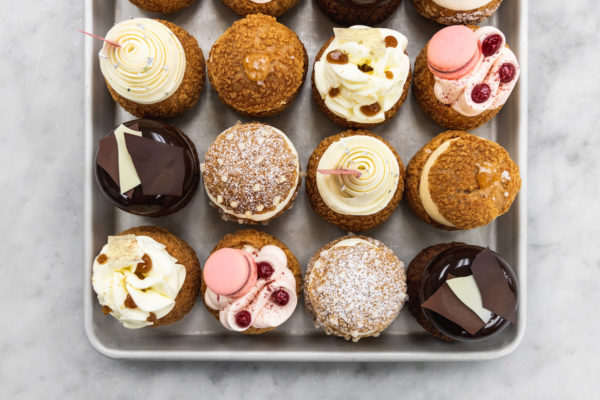 What is BETA5?
The form-5 beta crystal structure is the most stable form of cocoa butter crystallization, formed through the controlled melting, and subsequent cooling (tempering) of liquid chocolate. BETA5 chocolates are produced in small batches using sustainable, direct trade plantation chocolates and premium ingredients. Careful alignment of the BETA5 matrix results in our chocolates' distinctive shine and crisp snap.
Beta5 Chocolates | 413 Industrial Ave, Vancouver | Cafe opening soon at 409 Industrial Ave | beta5chocolates.com | 604-669-3336 | Instagram: @beta5chocolates | Facebook: beta5chocolatesltd
Media release and images provided by Sophia Cheng, Sophia Cheng PR.
[wdi_feed id="2″]