Haas' 2017 Harvest of Holiday-themed Confections Includes Chocolate Turkeys and Jack O'Lanterns, Spooktacular Shortbread Cookies and Pumpkin Pies, Cakes, Truffles and More
Renowned chocolatier
Thomas Haas
is sweetening the holiday harvest this fall with his latest collection of handmade Thanksgiving and Halloween confections available at both
Thomas Haas Chocolates and Pâtisserie
locations for a limited time.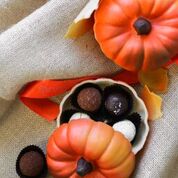 With Thanksgiving fast approaching, it's time to talk turkey — and Thomas Haas is letting his signature chocolate turkey, Edgar, start the conversation with his mini chocolate pumpkins and cocoa butter-airbrushed feathers ($39). Other handcrafted chocolate creations include: a Pumpkin Crate airbrushed with cocoa butter and filled with truffles ($49); Chocolate Pumpkinsairbrushed with cocoa butter and filled with truffles ($19); Chocolate Jack O'Lanterns filled with an assortment of 30 individually wrapped treats ($45); and a limited-edition Thanksgiving Truffle filled with cinnamon-spiced pumpkin ganache ($1.40).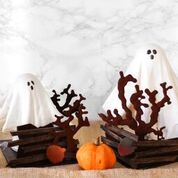 Once again, Thomas Haas makes trick-or-treating a special affair this Halloween with a variety of creations that include a Chocolate Ghost creation escaping a haunted house, made from white and dark chocolate ($39) and Vanilla Shortbread Cookies in the shape of bats, skulls and black cats ($3.50).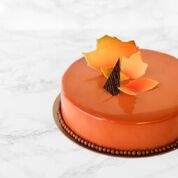 Other fall-themed confections on offer include Pumpkin Pies, nestled in a delicate butter crust and topped with cinnamon Chantilly cream available in both Classic and with Caramelized Apple ($36 for eight servings); a Pumpkin Cake comprising layers of pumpkin crémeux, amaretto bavarois, crunchy caramelized pumpkin seed croquant and a roasted pumpkin mousse ($6.20, individual/$36, 6-7 servings/$48, 10-12 servings).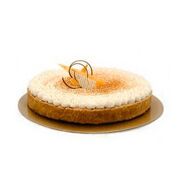 During the harvest season, both café locations will also be offering a savoury Turkey Sandwich complemented with stuffing, nuts and cranberry chutney ($9.50) as well as a Pumpkin Latte served with a pumpkin truffle on the side ($4.20).
All of Thomas Haas' 2017 Thanksgiving and Halloween products are now available exclusively at his two locations in North Vancouver and Kitsilano for a limited time. Cakes and tarts may also be ordered online in advance at thomashaas.com for pick up at either location without waiting in line.
ABOUT THOMAS HAAS CHOCOLATES & PÂTISSERIE | An internationally acclaimed, fourth-generation pâtissier, Thomas Haas gained experience in Michelin-starred restaurants in Europe and North America before settling in Vancouver and opening his own namesake chocolaterie, patisserie and café in 2005. Haas — Vancouver Magazine's Pastry Chef of the Year from 2013 through '16 and Best Bakery in 2017 — uses only the finest raw ingredients sourced both locally and from around the globe and, in keeping with family custom, eschews the notion of assembly lines and mass-production techniques, instead trusting in a talented team of pastry chefs and chocolatiers whose finesse and sensitivity is lovingly expressed in every hand-spun confection.
Thomas Haas products are exclusively available at both his Kitsilano and North Vancouver locations as well as select leading hotels, retailers and restaurants across North America.
www.thomashaas.com
North Shore | 128 – 998 Harbourside Drive | North Vancouver, BC  V7P 3T2 | 604-924-1847
Kitsilano | 2539 West Broadway | Vancouver, BC  V6K 2E9 | 604-736-1848
Hours: Tuesday through Saturday from 8 a.m. to 5:30 p.m. (closed Sunday and Monday)
Twitter: @thaaschocolates  |  Instagram: @thaaschocolates  |  Facebook: /thaaschocolates