Don't get your tinsel in a tangle… enjoy this stress-free holiday gift guide!
2019 Holiday Gift Guide
Why struggle to find the perfect gift this holiday season?
We have got you covered with a thoughtful Holiday Gift Guide. 
…
We offer custom gift shipping.
You choose any 3 bottles of wine and let us take care of the rest!
We will pack, wrap, and deliver a custom-made gift box on your behalf.
email to order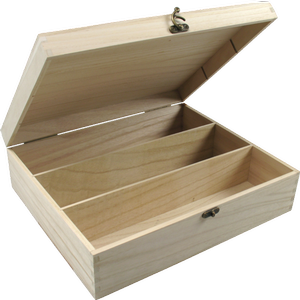 We offer pre-arranged gift sets.
Select your bundle and personalize the card with your message in the order notes.
Place your order
READY FOR REDS
$143.45

This package is perfect for anyone who knows and loves their reds. Enjoy a perfectly aerated glass of 2016 King's Ransom Pinot Noir, while gaining eonophile insight from your signed copy of "Icon" written by prolific wine colomnist, John Schreiner.

BLIND TASTING SET
$150.60

A fantastic gift set for social couples and first-time wine lovers. This kit includes a set of jute blind tasting bags and 3 bottles of Reserve-tier Noble Ridge Wines… can you guess which ones? Discover which wines suit your palette best!

GET YOUR SPARKLE ON
$119.95

Two souvenir Champagne glasses decorated with the NR logo and a bottle of the award-winning sparkling "The One" beautifully packaged in a wooden crate set. Includes a bubbly stopper to keep your fizz fresh and a post card print painted by local artist Lori Baugh Littlejohns to help you day dream about wine country this winter.

BE NOBLE
$95.75

Two bottles of wine from our Noble Series: 2018 Mingle and 2017 Meritage for easy drinking on any occasion. Two Govino glasses that are adventure-ready and dishwasher safe, a 3-pack gourmet jelly collection from Taste of the Okanagan, and a snapback crown fit for any noble person.
We offer limited-quantity specials.
Follow the link to order online. Don't think twice! Once they are gone, they are gone.
12 DAYS OF CHRISTMAS CASE
$599.99
Due to very limited quantities there are
Only 6 Packages Available!
Really want to impress? Take your palette on a holiday and experience the richness of aging with Burgundy-inspired library wines. Drink a superbly aged bottle of wine each of the twelve days leading up to Christmas. This super exclusive case features 12 bottles of current and back vintages, plus complimentary shipping across Canada:
2012 Library Reserve Chardonnay
2013 Library Reserve Chardonnay
2017 Powers Vintage Chardonnay
2017 Library Stony Knoll Chardonnay
2018 Stony Knoll Chardonnay
2014 Library The One
2015 The One
2013 Library Reserve Pinot Noir
2015 Library Reserve Pinot Noir
2013 Library King's Ransom Pinot Noir
2014 Library King's Ransom Pinot Noir
2015 Library King's Ransom Pinot Noir
*Limit 1 package per person
IMPORTANT SHIPPING NOTICE
Select your region and place your orders by the dates listed below to ensure prompt delivery of your holiday shipping:
PEI, NL, NS, NB, QC, ON: December 8th
MB, SK, AB: December 10th
BC: December 15th
Don't get lost in last minute package traffic.
ÀWe want to make sure your wine and gifts get where they need to go on time!
Place your order
We have events coming up that you won't want to miss!
Reserve your tickets early to save your spot
OFWA HOLIDAY CHEER
November 16th and 17th, 11am – 4pm
No tickets required

It's the most wonderful time of the year: the 2019 Okanagan Falls Winery Association Holiday Cheer Open House. Gather with us in the warmth of the winery for a weekend full of cheers-ing! We can't wait to host you with live music, a display of gift ideas, and a special seasonal pairing.
GET YOUR SPARKLE ON
November 30th, 2pm – 4pm
TICKETS
Acclaimed Master of Champagne and local vineyard owner, Katherine McEachnie is our guest of honour! She will be guiding us through an exclusive vertical flight of Noble Ridge sparkling 'The One'. After the tasting, enjoy charcuterie, a special bottle of bubbles, and a private QandA.
SIP AND DIP WATER MARBLING WORKSHOP
December 7th, 10am – 4:30pm
*Please follow the ticket link to choose one of the three workshop time slots
TICKETS
 Krista from Colour Drop Designs joins us on the Ridge for a second time this winter. Workshop participants can sip wine (or hot chocolate) and learn the fascinating art of water-marbling. Create your own silk scarves to take home or give away as gifts. Better yet, bring your loved ones to enjoy the experience first hand! All ages are welcome at this family-friendly activity.
BC WINE INFO CENTRE
December 19th, 1pm – 4pm
No tickets Required
Did you know: Noble Ridge wines are BC VQA certified? Yes, it's true! We partnered with the BC Wine Info Centre (who houses the largest selection of VQA wines in the region!) for their 12 Days of Christmas tasting series. We will be popping up this complimentary pouring for 1 day only so be sure to stop by!
New Hours
We have new hours for the winter months, from November 1st to December 23rd.
Tastings are by donation only and will be awarded to our Noble Causes.
Please note: We will be closed from December 23rd, 2019 to February 1st, 2020.
Our goal is to create premium quality wine and experiences to match. We value your opinion and feedback. Please let us know if you have questions, concerns, or comments: experience@nullnobleridge.com
– The Noble Ridge Team
Noble Ridge Vineyard & Winery
2320 Oliver Ranch Rd, Okanagan Falls, BC V0H 1R2 tel: 250.497.7945
http://www.nobleridge.com
[wdi_feed id="2″]