This Kelowna winery makes our list of #FavouriteThings Holiday Gift Suggestions.
Indigenous World Winery merges modern culture with Indigenous history. The Indigenous first peoples of the Okanagan and Similkameen Valleys located in British Columbia Canada are the Okanagan Syilx people. They have lived on and protected these lands for thousands of years. Robert Louie and his wife Bernice are descendants of the Syilx people and are connected to the land and its rich history.
When you taste an Indigenous World wine, you are tasting fruit from the land that has supported the Syilx people for over 10,000 years.
2017 Chardonnay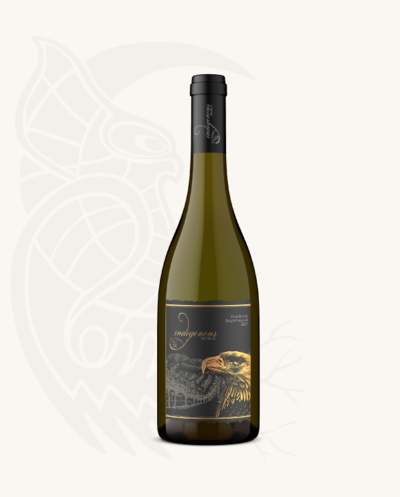 Our 2017 Chardonnay was grown in a stunning Cawston vineyard. 60% of this vintage was fermented and aged in new French oak barrels, while the remaining 40% saw stainless steel. Packed with notes of cooked pear, vanilla, butter and a hint of lemon with a rich mouthfeel and soft acidity, serve this wine with brie or spatchcocked chicken. Or just enjoy it while waiting for the oven timer.
2018 Red Fox Rose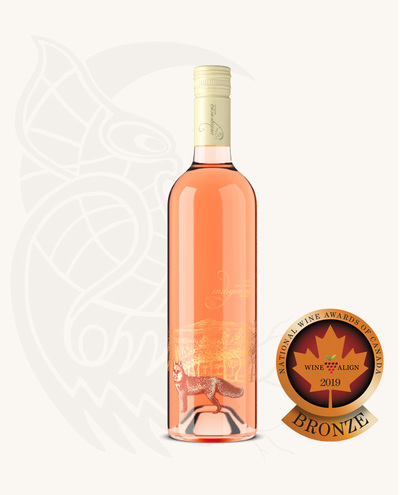 This Rosé is named after the Red Fox or in Okanagan Syilx: Xʷaylxʷ one of the many indigenous animals that we share our beautiful Okanagan Valley with. Crisp and zesty, this year's Rosé displays flavours and aromas of ripe pink grapefruit and strawberry, complemented by notes of orange blossom and blackberry. Enjoy this wine with grilled pork, cobb salad or with plastic cups and a double feature at the drive in.
2018 La'p Cheet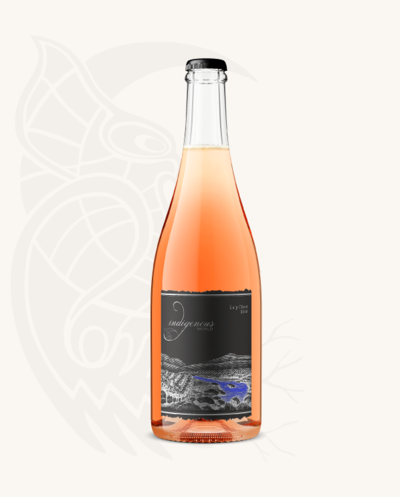 La'p Cheet is an Okanagan Syilx word describing the light sparkling off the water on a river spillway.

This vintage of La'p Cheet is a Charmat method sparkling rosé made from Cabernet Sauvignon. Leading with aromas of red licorice, black currant and cherry followed by flavours of strawberry, raspberry and cherry that dance over the palate like a sunset on the rippling water.
2018 Ho We Nam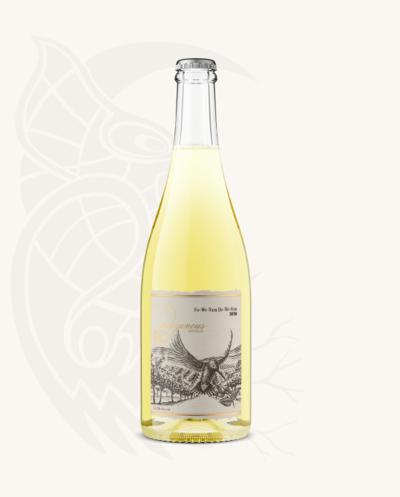 This vintage of our Ho-We-Nam Ho-We-Nem is made from Pinot Auxerrois and is a Charmat method sparkling wine. With complex aromatics and notes of ripe citrus and lychee on the palate this wine also features an elegant and delicate bubble structure complemented by a full mouthfeel.
2018 Muscat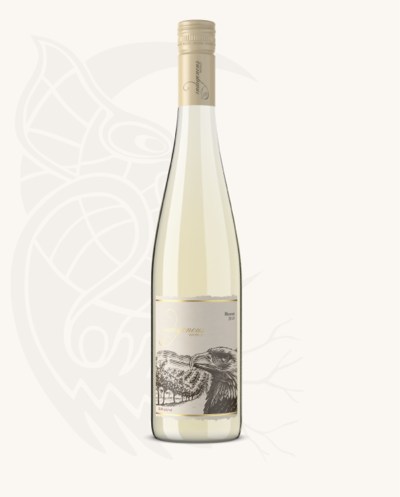 Grown on a tiny 2 acre parcel below the winer y in West Kelowna, this year's Muscat is a combination of all three clones we grow – Ottonel, Orange and Hamburg. Leading with floral and citrus aromas and transitioning into blood orange, white nectarine and kiwi fruit on the palate. Pair this wine with grilled tuna steaks, falafel, or as a fun alternative in your favourite smoothie.

2016 Single Vineyard Merlot

Grown at Monarch Vineyard down in Osoyoos this vintage of Merlot was aged in 30% new and 70% second fill French oak for 30 months. Presenting aromas of ripe cherry, plum and vanilla, followed by ripe dark field berries on the palate ending with hints of cacao and cinnamon. Enjoy this wine with a bowl of cacio e pepe, a well dressed hanger steak, or just an extended lunch break.

Wine Club Member exclusive.

The concept of Indigenous World Winery emerged as Robert and Bernice's way of combining the unique terroir of the valley and the Indigenous people's stewardship of these lands. Every effort is being made to produce world class wines in a respectful way to the environment and its people. What makes the agriculture of these lands in the Okanagan and Similkameen Valleys so special is how they were formed over time with glacial ice, volcanic eruptions and geological events producing a truly unique area of the world for producing excellent quality wines.

Our grapes at Indigenous World Winery are carefully selected from vineyards in both the Okanagan and Similkameen Valleys.  We pride ourselves on the close partnerships we have established with the grape growers who are dedicated to producing only the highest quality fruit. It is because of their commitment to these standards that every new vintage's expression of the land can be found in each aroma and taste of the wine as the final product. This is something we recognize and appreciate at Indigenous World Winery.

Indigenous World is also home to a 2.5 acre vineyard that was planted in 2014. Nestled into the ravine below the wine shop, three clones of the muscat grape have been carefully tended and nurtured. This hard work and patience was rewarded in the fall of 2016 when we harvested our very first vintage.

[wdi_feed id="2″]