Today we have four special wines to suggest for our #FavouriteThings Holiday Gift Suggestions. Guess what? All four wines are on sale right now! First a Catena Malbec. Look for all four of our special edition wines.
CATENA MALBEC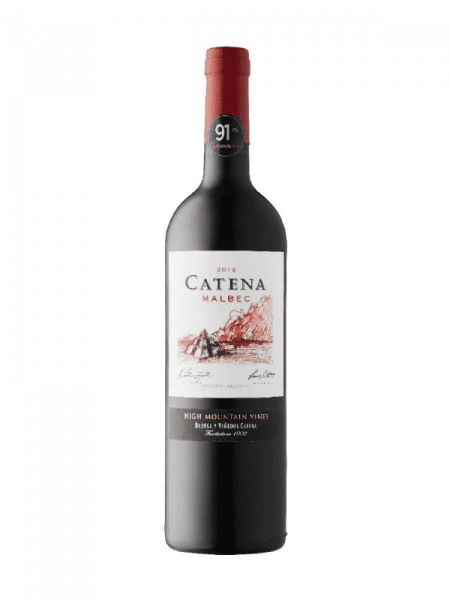 W I N E  D E S C R I P T I O N
This Catena Malbec is sourced and blended from the family ́s high-altitude vineyards in Maipú, Lujan de Cuyo, Tupungato and San Carlos. Each vineyard is specifically farmed in preparation for its role in the final blend. 80-year-old vines in Lunlunta (Maipù) Vineyard lend soft, sweet texture and the lauded Catena cuttings in Agrelo (Luján de Cuyo) Vineyard add notes of spice. The cold nights in Altamira (San Carlos) Vineyard lend bright, crisp acidity and the intense sunshine in Gualtallary (Tupungato) Vineyard give explosive floral aromatics and concentrated structure. This combination of different vineyard components results in a wine with heightened complexities and unique character that has natural balance, concentration and a distinct varietal identity. 
T A S T I N G  N O T E S
The Catena Malbec presents a deep violet color with purple reflections. This microclimate blend of four unique vineyards offers intense aroma, soft texture and concentrated flavor. Deep aromas of ripe red and dark fruits are joined by delicate violet and lavender notes, with traces of vanilla and mocha. A rich, concentrated mouthfeel is highlighted by flavors of blueberries and blackberries with a touch of leather and cinnamon. The wine has well- integrated tannins, bright acidity and a flinty minerality that provides exceptional length to the finish. 
F O O D  P A I R I N G
Pair with roast turkey, grilled steak, salmon, and pasta with red sauce. 
$22.49 sale price until December 28th at BC Liquor Stores.
At heart, Catena is a story about family. Family who poured their lives, passion and spirit into transforming scrub-laden desert into some of the most beautiful and unique vineyards in the world. Family that passed their knowledge from generation to generation, blending collective memory with state-of-the-art science from the new world of viticulture. Family who, through risk-taking, faith and a little luck, transformed their treasured Mendoza terroir into the fountainhead of the award-winning wines that carry the Catena name.
Catena was founded by Nicola Catena, who escaped famine in Europe by sailing from Italy to Argentina in 1898. Believing he had found the proverbial Promised Land in Mendoza, Nicola planted his first Malbec vineyard in 1902. Nicola's winemaking dream later passed to his son, Domingo, who developed the family winery into one of Mendoza's largest vineyard holders. By the 1960s however, Catena was struggling. The Argentine economy was in shambles and inflation rates soared. This is when Domingo's son Nicolás, a recent PhD graduate in Economics, took the reins of the family vineyards and wineries.
Nicolás Catena has been the quiet revolutionary in the Catena family history book. He charted the family's path on the new frontier of winemaking, drawing on lessons learned from the land and in the classroom to challenge conventional wisdom. Initially, he concentrated on expanding distribution throughout Argentina during the tumultuous 1970s. After time spent in California's Napa Valley, while employed as a visiting professor at University of California, Berkeley, the seed for a wine revolution was planted. Nicolás returned to Argentina with more vigor than ever before, driven to identify the best planting sites in Mendoza, and develop the most modern techniques to bring fine Argentine wine to the world stage.
The revolution continues with Nicolás' daughter, Laura Catena. A practicing emergency-room physician, Laura joined her father's quest to revolutionize Argentine wine in 1995. In 2001, she took over Catena's research and development program, using her science background to further her father's studies on the effects of altitude and soil on viticulture. By 2013, the program evolved to become the Catena Institute of Wine, committed to advancing and promoting wine knowledge for wine technicians and the wine community as a whole. Now, as the General Director and a pivotal leader at Bodega Catena Zapata, Laura Catena continues to spearhead the drive to create Argentine wines that stand among the best in the world.
Available at BC Liquor Stores and participating private stores.
Catena Malbec will be $2.50 off from $24.99 November 24th – December 28th at BC Liquor Stores.
Tasting notes, bottle shots and information provided by Vanny Whitchelo, Trialto Wine Group.Feature image courtesy of the winery.  I received a complimentary bottle of wine to facilitate this feature.
[wdi_feed id="2″]