Well known for their fabulous Rieslings and Pinot Noirs we suggest you try Tantalus Chardonnays. We love them and that's why they are included in our #FavouriteThings Holiday Gift Suggestions.
So if you have Chardonnay lovers on your list this is the ideal gift. We personally recommend Tantalus Chardonnays because they are definitely our favourites all year round.
Our soil, our climate, our vineyard – each wine produced at Tantalus is an endeavour to purely reflect what took place that year. With gentle handling, minimal intervention and a passion for quality, our focus is on wines made from fruit grown on our 75-acre, single vineyard site in South East Kelowna. We hope you enjoy.
2018 Bear Chardonnay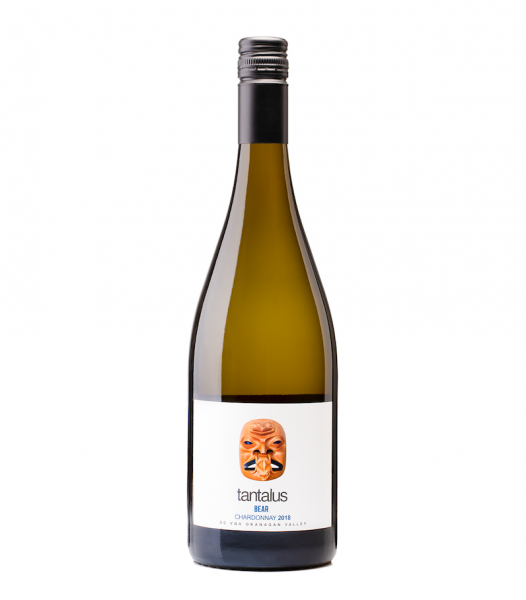 Our Bear Chardonnay was made in a crisp and lively style and named after Tantalus proprietor Eric Savics' eldest son, Eric – affectionately known to many over the years as "Bear".
A pale gold in colour, this wine is bursting with aromas of sweet white blossoms, crisp granny smith apple and lemon curd. Flavours of tart mandarin and lime leaf pair up with a hints of warm butterscotch. Light and bright with a lovely creamy back palate, and all juxtaposed with a refreshing lift of acidity.
Fruit for this wine was sourced from our young gun Chardonnay block and was handpicked and vinified in small lots using entirely wild fermentation. The wine was crafted in a combination of stainless steel and neutral French barrels, ensuring the purity of the fruit was maintained with just a wisp of oak present. At only 6 years old, this young vineyard is already showing incredible potential and we are very excited to see the site evolve and develop in years to come.
$19.13
2017 Chardonnay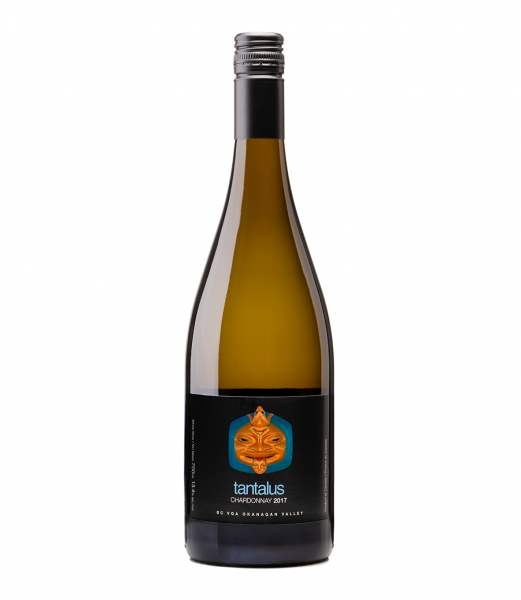 We've long been dedicated to our love of Chardonnay, and like anything worth its weight, this small but mighty piece of our portfolio has gradually and rightfully emerged as a touchstone for us; alongside its noble cousins, Riesling and Pinot Noir.
A bright golden colour, this wine exhibits a myriad of aromatics starting with fresh nectarine and apple blossom, moving through to spicy notes of clove, rye and nutmeg and then rounding out with what we can only define as warm stone.
Rich flavours of crème brûlée, vanilla and pie crust are juxtaposed by bright pear, tangerine and beeswax. The 2017 vintage gave us lovely complexity in our Chardonnays, with fantastic texture, a lengthy finish and great integration. Expect this wine to age gracefully over the next 5 to 7 years.
The backbone of our flagship Chardonnay is sourced from estate 1985 plantings of Oppenheim, alongside younger components of Dijon clones, planted in 2007 and 2013. The 2017 fruit was picked during a handful of days in mid-September at optimal ripeness. After pressing, the underwent 100% wild fermentation and was then aged for 10 months in primarily neutral oak barriques and puncheons, with 30% new oak incorporated.
$27.83
Tantalus was established in 2004 when Proprietor Eric Savics was presented with the opportunity to acquire one of the Okanagan Valley's premier vineyard properties. Originally known as Pioneer Vineyards, the site was first planted to table grapes in 1927 by renowned, local horticulturist JW Hughes.
After tasting several vintages of wines made by the former owner, Eric felt this was indeed a very special vineyard. He, along with his team, established the site's ultimate potential would be fully realized by focusing on a small, terroir-driven line of wines made from Riesling, Pinot Noir and Chardonnay.
The old vine plantings – 1978 Riesling and 1985 Pinot Noir and Chardonnay became the backbone of the vineyard. Other varietals were removed and new plantings of the 3 flagship varietals commenced in 2005. The vineyard would not only have considerable vine age as its anchor, it would grow to have superior clone variation as well.
Tantalus' inaugural 2005 vintage immediately attracted the attention of national and international wine critics and Tantalus was quickly added to a short list of Canada's very best Riesling producers. Today, in addition to Riesling, Tantalus is also recognized for consistently producing high quality Pinot Noir and Chardonnay.
With the success of the wines and the increase in production, came the need to build a new winery. Tantalus' sleek new facility was completed in March 2010 and has the distinction of being British Columbia's first LEED-certified winery.
With its spectacular lake views, historic old vineyard and new state-of-the-art LEED winery, visiting Tantalus is a one-of-a-kind experience. Enjoy premium, single-vineyard wines in a stunning, gallery-style tasting room, surrounded by works of art from some of Canada's most highly-acclaimed artists.
Text in italics, bottle shots and image courtesy of the winery. I received complimentary bottles of each of the wines