Just who on your list has been very naughty? This might just be the Holiday Gift for them!
Siegerrebe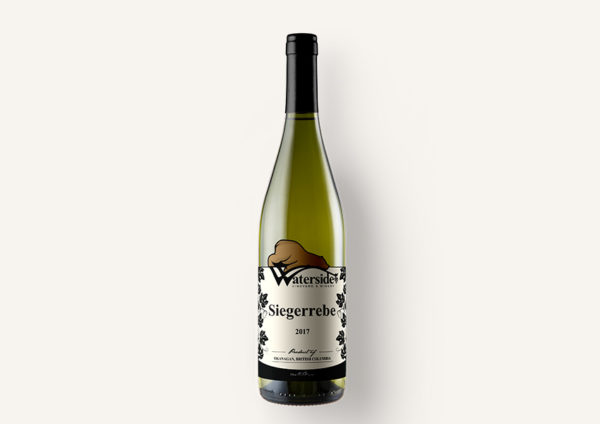 $15.95
Siegerrebe is a German white wine,with hues of honey blonde to light straw which appear golden-yellow in color. Siegerrebehas a layered aroma, a blend of rose petals, spices and grapefruit with hints of tangerine. This varietal tends to be low in acidic content. Its flavour is close to that of Gewürztraminer.
Food Pairing:
Siegerrebe pairs well with: Light Curry dishes, Chicken, Seafood, Cheese
Sex in a Bottle White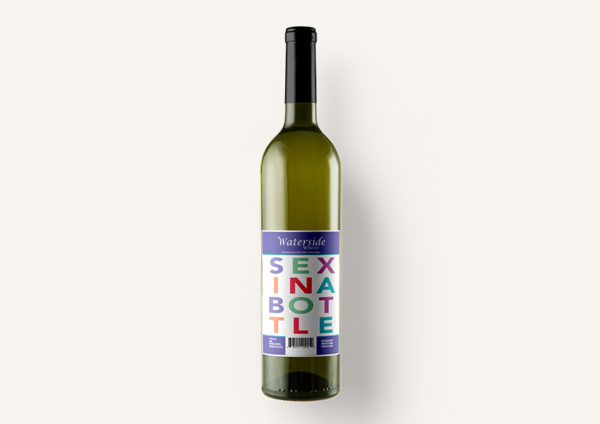 $15.95
Sex in a Bottle White is our Siegerrebe that was left on the vines after the usual harvest date, processed in a cooler climate, and left on the skins. Bringing out sweeter and fruitier characteristics, along with a light blush. Flavors of citrus fruit, mango and berries.
Food Pairing:
Sex in a Bottle White pairs well with: Dessert, and great company
Sex in a Bottle Red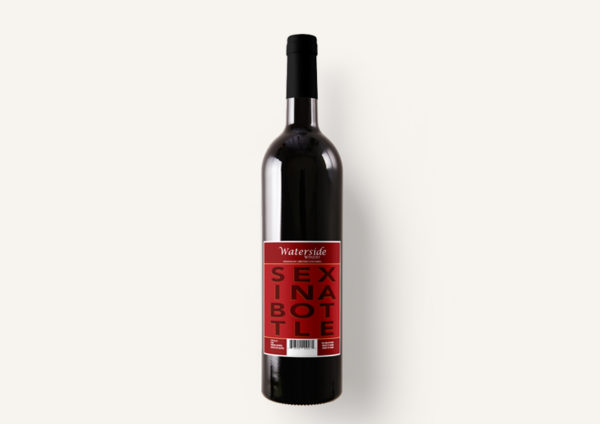 $17.49
Sex in a Bottle Red is a mellow blend of red wines with a full, rich, ruby colored body. Notes of black cherries and blackberries, with lingering notes of caramel and chocolate. A nice wine to enjoy with some great company.
Food Pairing:
Sex in a Bottle Red pairs well with: Moonlight and great company
Sip your way through Waterside Winery's 'Sip of the Season' and the Shuswap Wine Trail's Christmas Open House weekend on December 7th and 8th. Come and taste local award-winning wines, exclusive offers, new vintage releases and library wines, local food delicacies and artisans arts and crafts.
Waterside Winery will be open 11am – 5pm on December 7th and 8th to celebrate the holiday season, enjoy samples of locally produced gourmet Terroir cheeses on Saturday December 7th, and local artisan arts and crafts all weekend.
Savour the award-winning library wine 2014 Marechal Foch, the new 2018 Castel red wine (BC's only Castel varietal, a French x American Hybrid), or new vintage of Siegerrebe, Ortega and Gewürztraminer.  New dessert wines will launched, including Cherish (Cherry), Blackberry Bliss, Waterside Blues (Blueberry) and Rockin' Raspberry wines.
Co-owner Jennifer Marcotte says 'Christmas is a time for gathering – with friends, family, with community. We open our doors to you, for you to gather with us, share some wine, and enjoy that warm holiday cheer that fills us.'
Make a day of it and discover the Shuswap Wine Trail's Christmas Open House Weekend of Waterside Winery, Baccata Ridge Winery, Larch Hills Winery, Marionette Winery, Ovino Winery, Sunnybrae Winery, Recline Ridge Winery and Celista Winery.  Taste the best wines from the cool climate varieties here in the Shuswap/North Okanagan!
After all, wine does make a great stocking stuffer!
Event: Waterside Winery's 'Sip of the Season' Christmas Open House
Date: Saturday Dec 7th and Sunday Dec 8th, 2019
Location: Waterside Winery, 70 Waterside Rd, Enderby
 Time: 11 a.m. – 5 p. m.
Tasting notes, bottle shots, feature image and information provided by the winery. I received one complimentary bottle of each wine in order to facilitate this feature. All opinions are my own.
[wdi_feed id="2″]