Day four of our #FavouriteThings Holiday Gift Suggestions brings us to this fun loving winery from Summerland.
2018 Hush White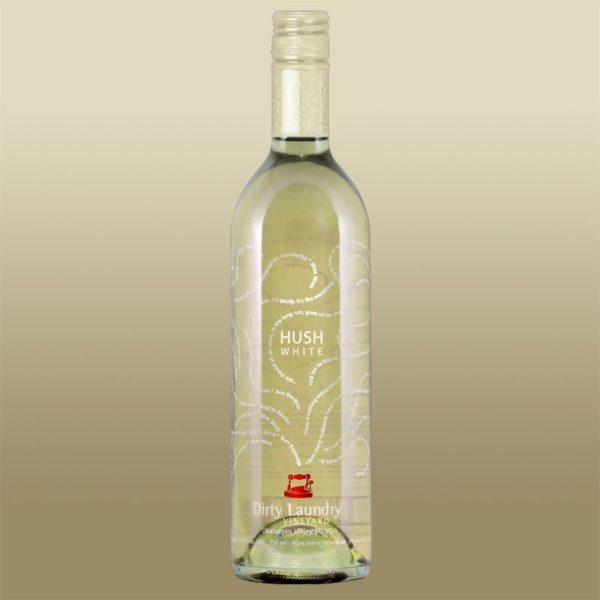 Tasting Notes
You will find aromas of ripe pear, lemon & honey with subtle herbal notes. The slight effervescence you will find upon opening the bottle balances the bright acidity with flavors of meyer lemon & crisp orchard fruit.
Winemaker Notes
A balanced blend of Gewurztraminer, Riesling & Sauvignon Blanc with an effervescent finish. All portions are fermented separately & the final blend is carefully chosen. All grapes are sourced from our Summerland vineyards.
Food Pairing Notes
Soft creamy cheese, oysters or a cream based pasta with fresh seafood.
$18.99
2018 Hush Rosé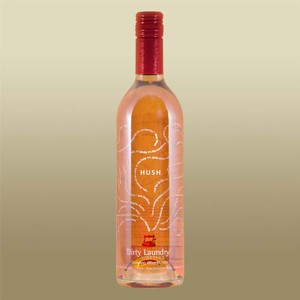 Tasting Notes
Ripe strawberries & ruby red grapefruit with bright & balanced acidity.
Awards
Bronze – All Canadian Wine Championship
Winemaker Notes
Small batch whole cluster press of Merlot, Pinot Noir and Cabernet, combined with a cold soak of Pinot Gris on skins for 12 – 24 hours to maximize colour extraction and aromatics.
Food Pairing Notes
Caprese salad, smoked salmon & spinach salad with strawberries & feta.
$19.99
2016 Threadbare Gewürztraminer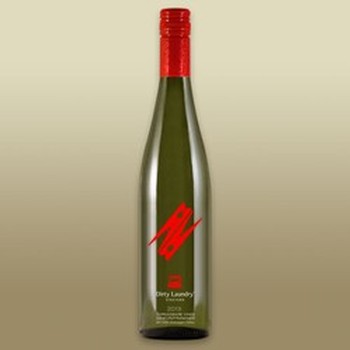 Tasting Notes
A drier version of Gewurz reminiscent of the Alsatian style, you'll experience aromas & flavours of lychee, honeydew melon, sweet florals & tropical fruit.
Winemaker Notes
100% Gewurztraminer from our Summerland vineyards. Grapes are handpicked to ensure optimum quality & maturity. Prolonged skin contact & a slow, cool fermentation allows delicate aromatics to be extracted.
Food Pairing Notes
Try this one with cedar plank salmon or a Thai chicken salad.
$18.99
2017 Kay's Syrah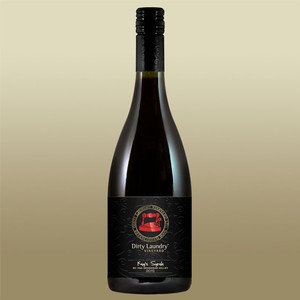 Tasting Notes
Rich flavours of blueberry, pomegranate & red currents with a distinctly savoury finish.
Winemaker Notes
Co-fermented with 5% Viognier which adds to the complexity of this wine. Syrah from the South Okanagan, Viognier from Summerland. Aged 18 months in French & American Oak.
Food Pairing Notes
Try it with 5 spice pork roast with roasted potatoes or braised lamb.
$25.99
The Elevated Tasting Experience
The Ultimate Wine Experience. Here at Dirty Laundry, we strive to provide our visitors a fun and unique experience in all that we offer. So when we decided to put forth an elevated tasting experience, we wanted it to be something very special.
Your guide will be a certified WSET certified wine expert who will begin your experience with a sparkling wine toast and cellar tour that includes insights into how we make our internationally recognized, award-winning wines. In the cellar, you'll experience a barrel tasting utilizing the same method that our winemaker employs to assess the wine's development.
In our "Dirty Laundry Upstairs" portion, we'll take you up to our private boardroom where your small group will relax at a sit-down, curated, detailed tasting of many of our premium offerings. They'll be served in luxurious stemware and will be paired with local artisan meats and cheeses. You'll be encouraged to ask questions at any time and those new to wine-tasting will learn characteristics of differing varietals. Be the wine expert at your next party!
In order to keep the 60 minute experience an intimate one, space is very limited. We advise against waiting until the "day-of" to make your reservation.
Okanagan Winery & Vineyard
Dirty Laundry is British Columbia's premier Okanagan winery and vineyard. From our top-notch wines, Forno pizza, to our weekly and monthly events – there's no shortage of great flavours and memories happening at Dirty Laundry.
And with more than 20 unique wines, you'll find it difficult to leave the wine shop empty-handed. Choose from merlots, cabernet sauvignons, pinot noirs, bordello, chardonnay, rosé, sauvignon blanc, gewurztraminer, and so much more.
Come air your Dirty Laundry with a visit full of wine, great food, and memories.
Book a Tasting Experience today or check our Calendar of Events to get a taste of how we do things at Dirty Laundry.
Information on the winery, tasting notes and images courtesy of the winery. I received one complimentary bottle of each wine in order to facilitate this feature.
[wdi_feed id="2″]